Reflecting on 5 Seconds Of Summer's evolving style aesthetic, through each album era all the way to CALM
Since their debut in 2011, up until the release of CALM in 2020, the band's stylistic choices have changed (sometimes drastically) with each album.
Fans had been eagerly awaiting 5 Seconds Of Summer's fourth studio album, CALM, which dropped on March 27!  Now that it's finally arrived, we decided to compare the band's changing styles throughout all their albums.
2012 – Somewhere New EP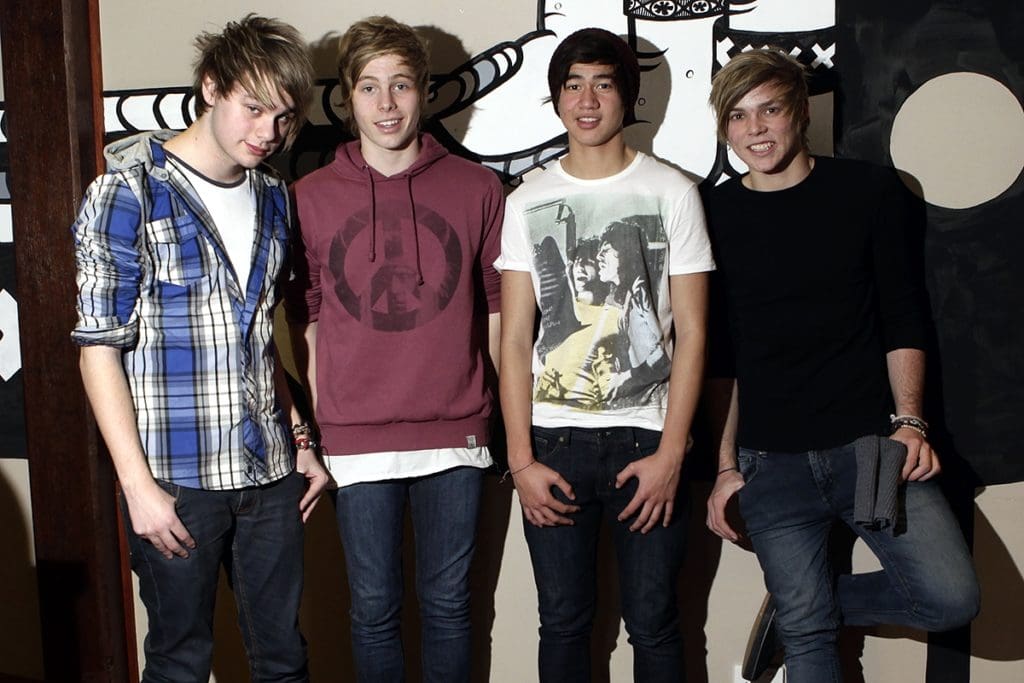 'Shout out to the old 5SOS'. During this ancient era, Converse were a staple in 5SOS fashion. The tiny boys wore a lot of hoodies, blue denim, and tank-tops.
2014 – Seconds of Summer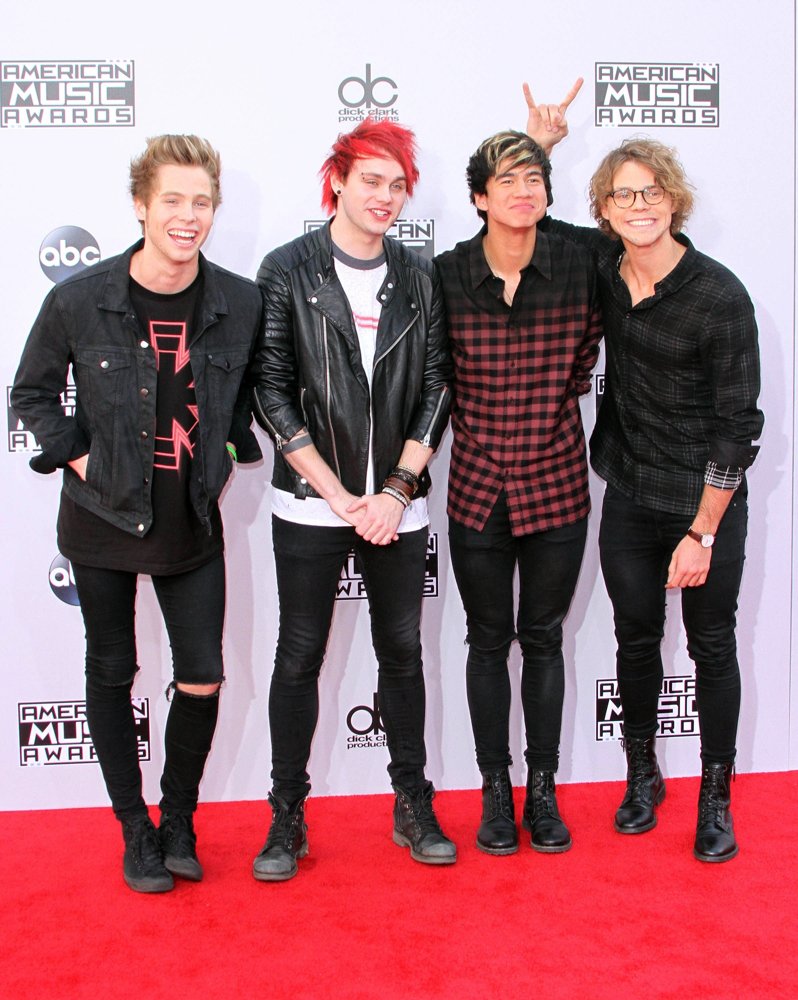 This is the year that Louis Tomlinson invited 5SOS to join 1D on the Take Me Home tour. The band's appearance had gone through a lot of change since their debut EP. Michael dyed his hair numerous colors, Calum was always seen in vintage t-shirts, Luke wore a lip piercing, and Ashton wore glasses and bandanas. There was a lot of flannel, leather, and vests going around.
2015 – Sounds Good Feels Good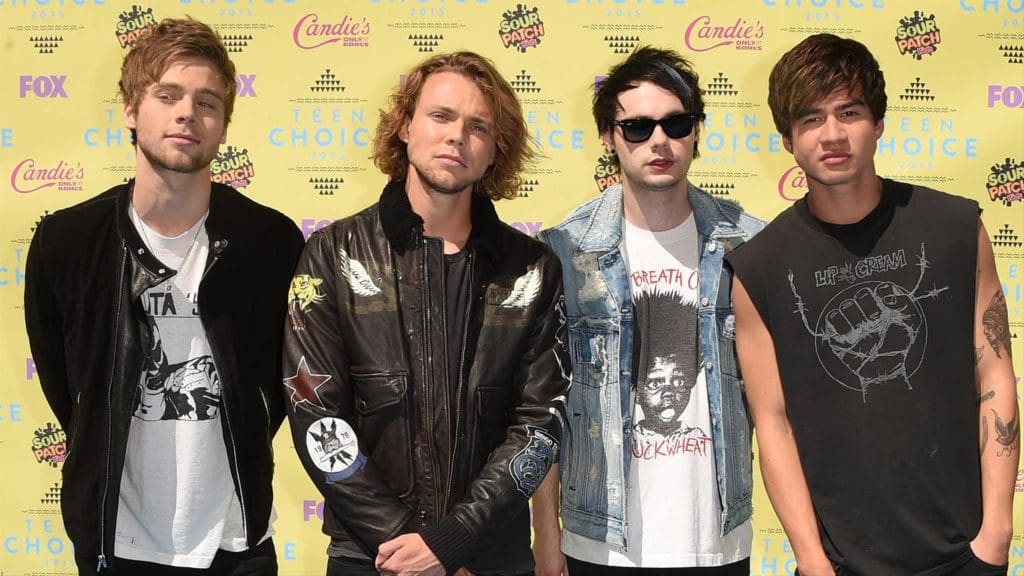 While this era was somewhat similar in style to 2014, Ashton and Luke did begin to sport facial hair. Little did we know how much they were to change their image for the third album.
2018 – Youngblood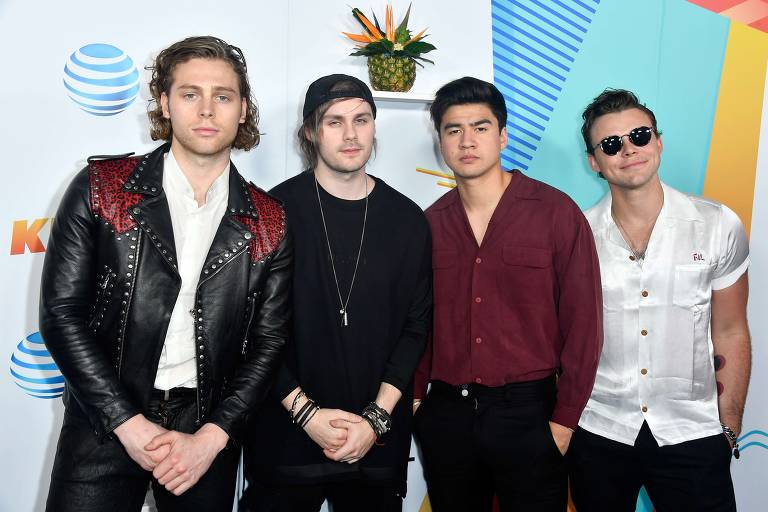 In between this album and the last, 5SOS took a break from the limelight and became adults. They moved to LA, bought houses, and returned in 2018 with a brand new look, sound, and passion for music. They reinvented the band's overall style by ditching the "emo look" of the 2000's and experimenting with retro trends that we had never seen from them before. Calum and Ashton wore a lot of button-downs and blazers, Luke wore a lot of leather and bling (while no longer wearing a lip ring), and Michael adopted a unique streetwear style for himself.
2020 – CALM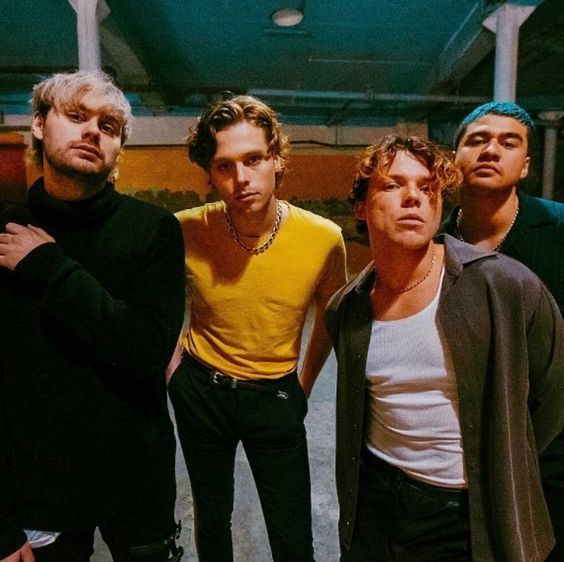 The CALM era really began in mid-2019, as singles from the album were being released and promoted. Over this particular era, Calum decided to buzz and dye his hair various colors. During their 2019 North American tour, each member stuck to a style so iconic that 3/4 of the band dressed up as each other for Halloween (no, Ashton didn't participate, still smh).
Michael dressed up as Luke….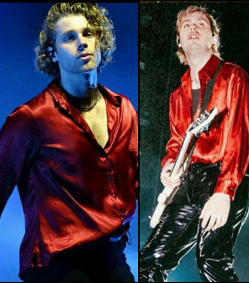 Luke dressed up as Ashton….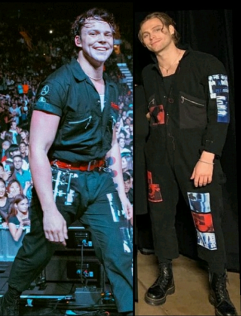 Calum dressed up as Michael…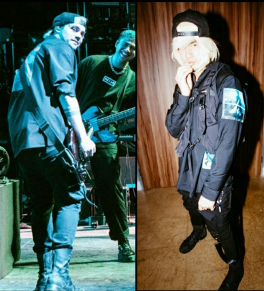 As we all do over time, the 5 Seconds of Summer boys continue to allow their styles to evolve with each exciting new era. Fans like us love watching it happen because in a sense, it feels like we have all grown up together. When 5SOS' No Shame Tour is permitted to hit the road, we may even see more style evolution as they once again take up an iconic stage presence.
Featured Image Source