This post is sponsored by Hachette Children's Group.
New York Times bestselling author, Ruta Sepetys, has once again proved she's more than worthy of her 'Queen of YA historical fiction' with her new and expertly researched novel, I Must Betray You, which gives its readers a harrowing glimpse into communist Romania and its eventual downfall. To celebrate the release of this powerful new book, we're so excited to be able to share with you the gripping extract below, so you can start following Cristian's harrowing story right here and now.
I-Must-Betray-You-Extract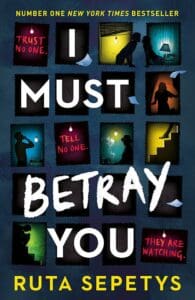 Want more? Get your copy of I Must Betray You by Ruta Sepetys here.