We are excited to announce that we are partnering with Penguin Platform to do a read-along for their March book of the month – Beasts of Prey by Ayana Gray. Every month, Penguin Platform will be choosing a book and here's everything you need to know to join in the fun!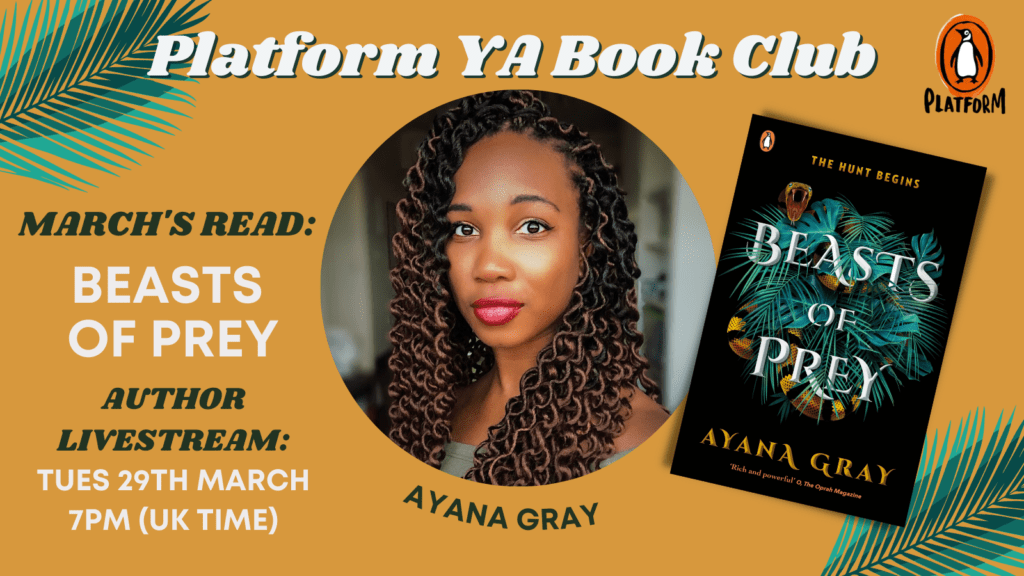 The March book is a Pan-African mythological fantasy set in the city of Lkossa, where sixteen-year-old Koffi works at the Night Zoo to take care of mythical creatures. The world is unravelled when, seeing how these creatures she cares for are being threatened by the Zoo's master, Koffi unleashes a power she doesn't understand. She crosses path with Ekon, the outcast who was destined to become an elite warrior until the Night Zoo upends his future.
Penguin Platform will be hosting a livestream on their YouTube channel on March 29 at 7pm, where Ayana Gray will be answering readers' questions. You can also join the Penguin Platform Discord here to discuss with fellow readers all the spoilery and non-spoilery bits about the book.
The livestream is happening soon so be sure to pick up your copy of Beasts of Prey here. To get you in the mood, Ayana Gray has also shared her official playlist for Beasts of Prey! One last thing, we will be creating a post-livestream wrap up quiz next week and ahem if you want to have the chance to win cool prizes — stay tuned for the quiz!
The rest of the Penguin Platform Book Club Spring schedule is listed below and we will be doing more fun things so remember to mark down the important dates!