Exciting YA book releases for November 2021
some fabulous new YA books coming our way this November
From flower arranging and blizzards to mermaids and epic series finales, these sensational upcoming YA releases are the perfect companions to the chilly November days heading our way.
---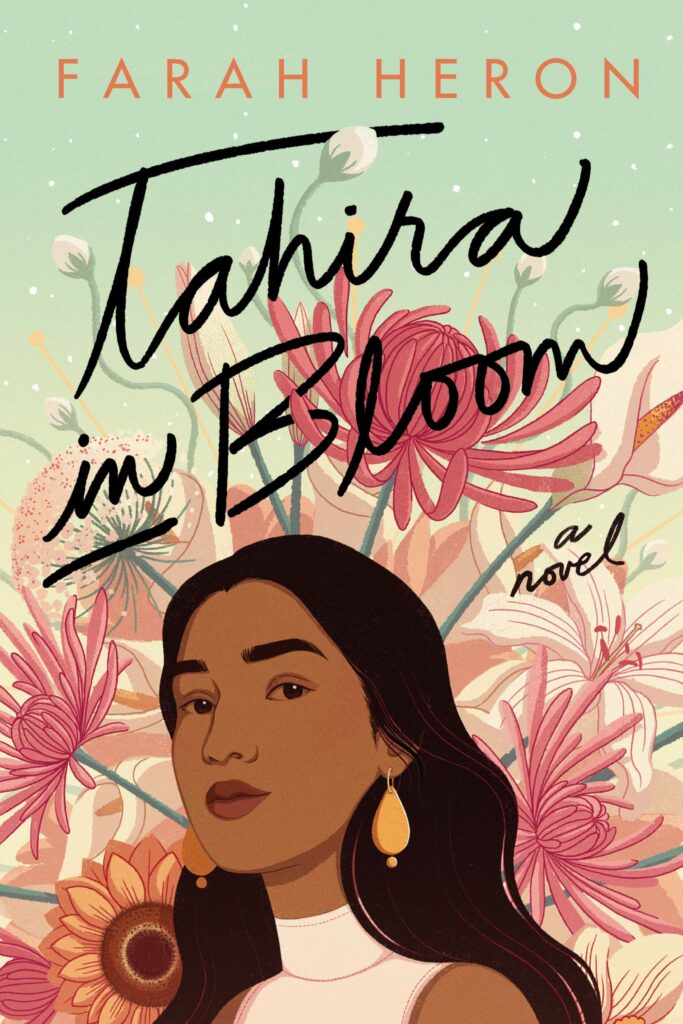 Tahira in Bloom by Farah Heron (1st November)
When seventeen-year-old aspiring designer Tahira Janmohammad's coveted fashion internship falls through, her parents have a Plan B. Tahira will work in her aunt's boutique in the small town of Bakewell, the flower capital of Ontario. It's only for the summer, and she'll get the experience she needs for her college application. Plus her best friend is coming along. It won't be that bad.
But she just can't deal with Rowan Johnston, the rude, totally obsessive garden-nerd next door with frayed cutoffs and terrible shoes. Not to mention his sharp jawline, smoldering eyes, and soft lips. So irritating. Rowan is also just the plant-boy Tahira needs to help win the Bakewell flower-arranging contest―an event that carries clout in New York City, of all places. And with designers, of all people. Connections that she needs!
No one is more surprised than Tahira to learn that floral design is almost as great as fashion design. And Rowan? Turns out he's more than ironic shirts and soil under the fingernails. Tahira's about to find out what she's really made of―and made for. Because here in the middle of nowhere, Tahira is just beginning to bloom.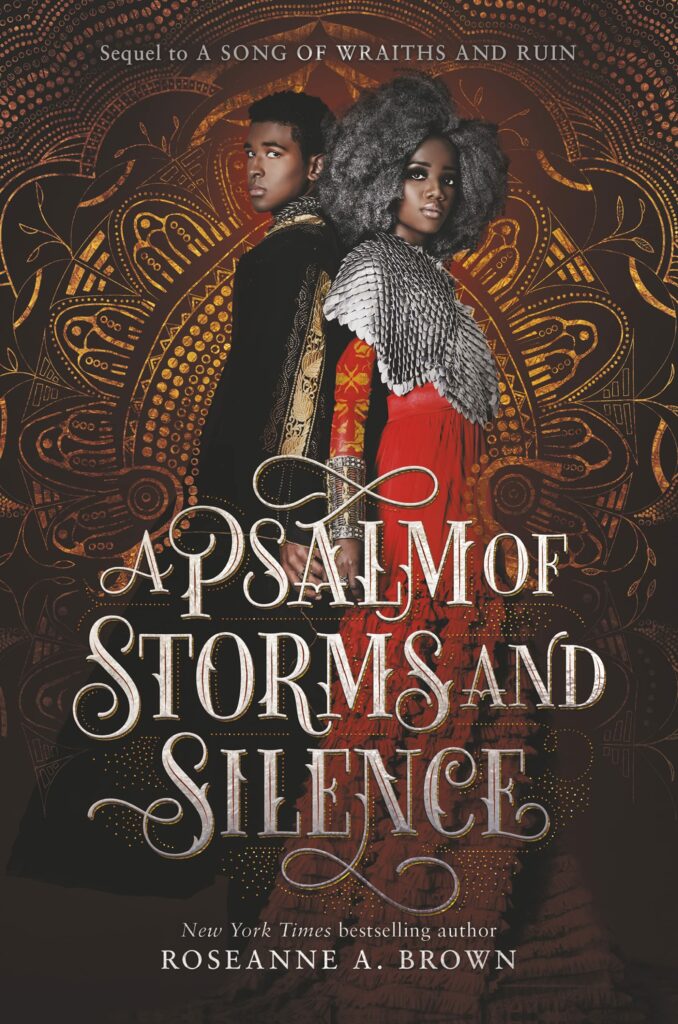 A Psalm of Storms and Silence by Roseanne A. Brown (2nd November)
Karina lost everything after a violent coup left her without her kingdom or her throne. Now the most wanted person in Sonande, her only hope of reclaiming what is rightfully hers lies in a divine power hidden in the long-lost city of her ancestors.
Meanwhile, the resurrection of Karina's sister has spiraled the world into chaos, with disaster after disaster threatening the hard-won peace Malik has found as Farid's apprentice. When they discover that Karina herself is the key to restoring balance, Malik must use his magic to lure her back to their side. But how do you regain the trust of someone you once tried to kill?
As the fabric holding Sonande together begins to tear, Malik and Karina once again find themselves torn between their duties and their desires. And when the fate of everything hangs on a single, horrifying choice, they each must decide what they value most—a power that could transform the world, or a love that could transform their lives.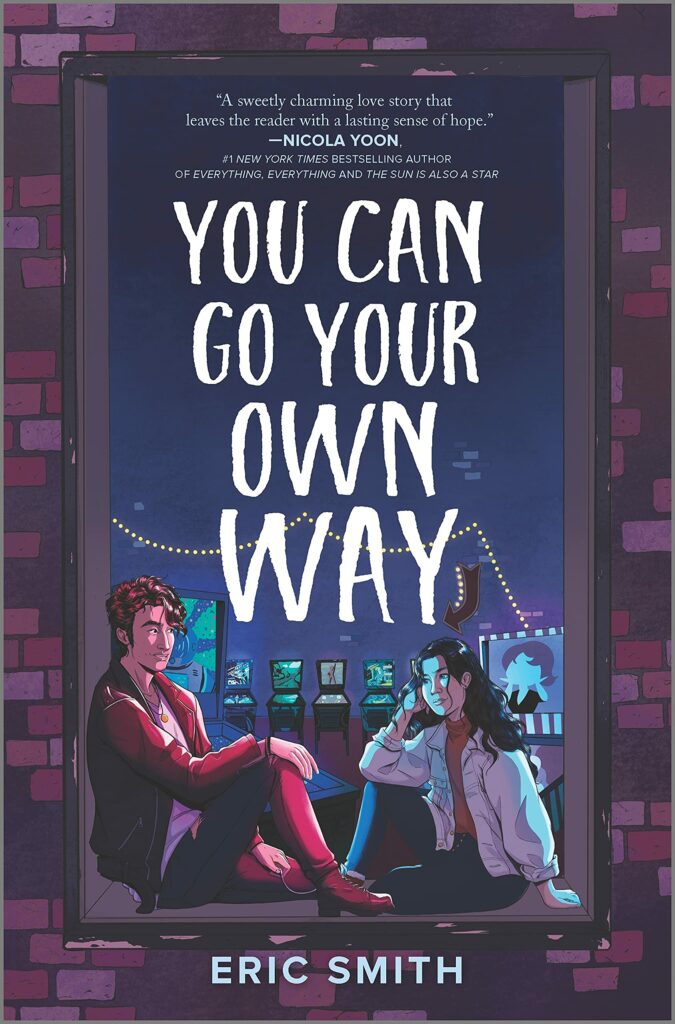 You Can Go Your Own Way by Eric Smith (2nd November)
Adam Stillwater is in over his head. At least, that's what his best friend would say. And his mom. And the guy who runs the hardware store down the street. But this pinball arcade is the only piece of his dad that Adam has left, and he's determined to protect it from Philadelphia's newest tech mogul, who wants to turn it into another one of his cold, lifeless gaming cafés.
Whitney Mitchell doesn't know how she got here. Her parents split up. She lost all her friends. Her boyfriend dumped her. And now she's spending her senior year running social media for her dad's chain of super successful gaming cafés—which mostly consists of trading insults with that decrepit old pinball arcade across town.
But when a huge snowstorm hits, Adam and Whitney suddenly find themselves trapped inside the arcade. Cut off from their families, their worlds, and their responsibilities, the tension between them seems to melt away, leaving something else in its place. But what happens when the storm stops?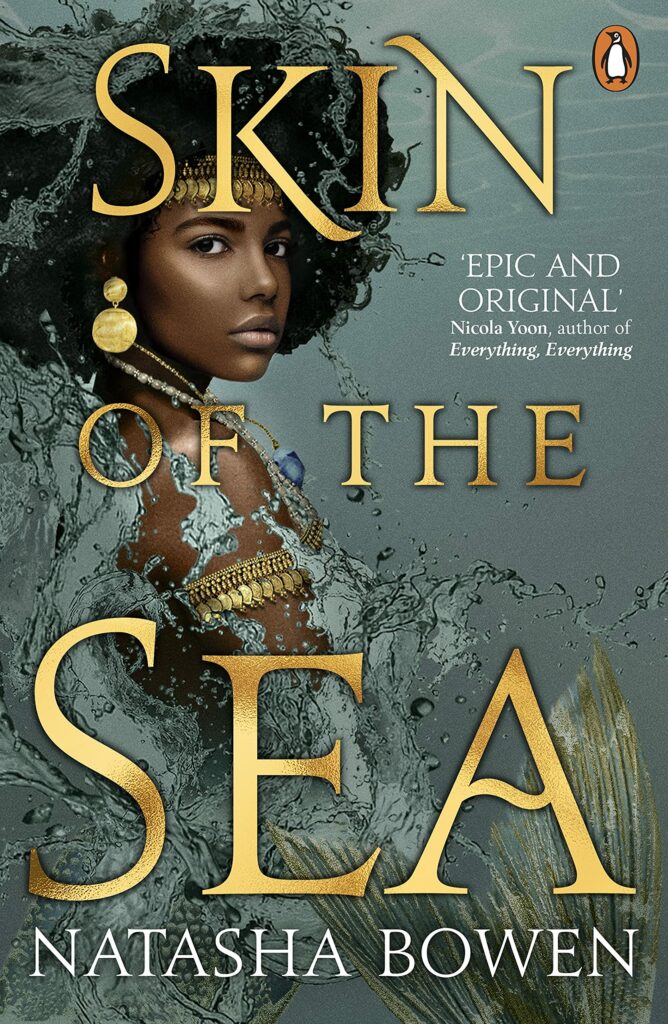 Skin of the Sea by Natasha Bowen (2nd November)
Simi prayed to the gods, once. Now she serves them as Mami Wata–a mermaid–collecting the souls of those who die at sea and blessing their journeys back home.
But when a living boy is thrown overboard, Simi does the unthinkable–she saves his life, going against an ancient decree. And punishment awaits those who dare to defy it.
To protect the other Mami Wata, Simi must journey to the Supreme Creator to make amends. But something is amiss. There's the boy she rescued, who knows more than he should. And something is shadowing Simi, something that would rather see her fail. . . .
Danger lurks at every turn, and as Simi draws closer, she must brave vengeful gods, treacherous lands, and legendary creatures. Because if she doesn't, then she risks not only the fate of all Mami Wata, but also the world as she knows it.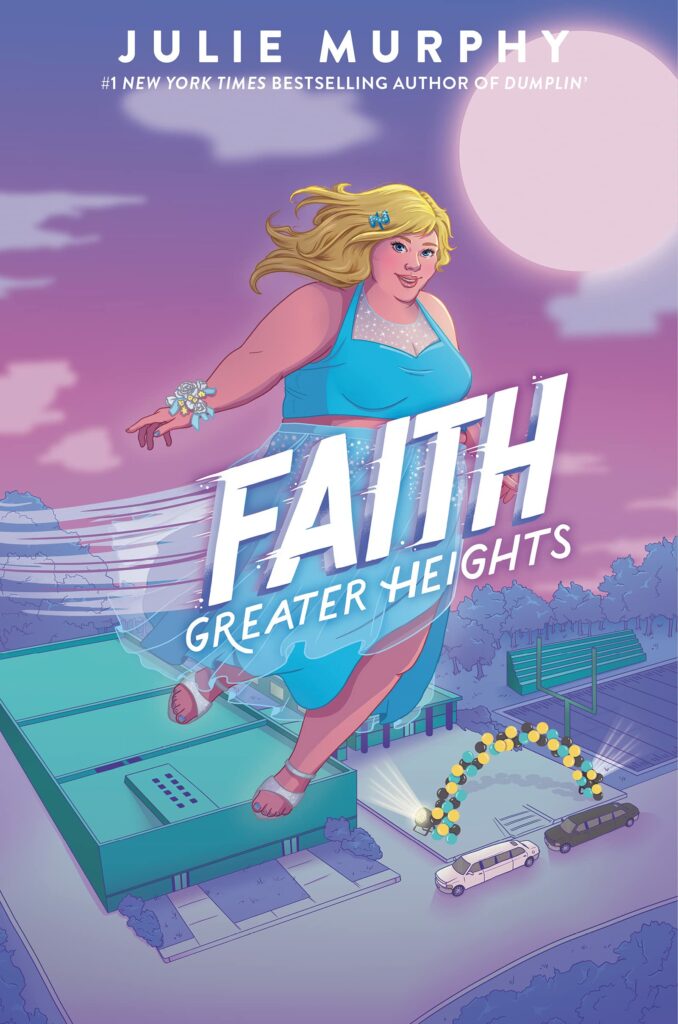 Faith: Greater Heights by Julie Murphy (2nd November)
Faith Herbert can finally admit that she's not a regular teen. Thankfully, her two best friends, Matt and Ches, are now in on her superhero secret. But after the chaos of her first semester, Faith just wants to end her senior year on a normal note—enjoying all the hallmarks of graduating high school—like prom! And, possibly, getting to attend college in the fall.
A new teacher has taken over journalism class, and Faith is only occasionally reminded of the empty spot left by Colleen Bristow, the quiet nerd-turned-supervillain. That is, until Faith hears from Peter that other psiots have been going missing, and he suspects that her old classmate is somehow involved. Faith decides the only way to get to the bottom of it is to find Colleen—before enemies can get to her first.
As her search starts to collide with the memorable senior year she's been hoping for, Faith learns that you gotta have faith…that sometimes fate will point you in the right direction.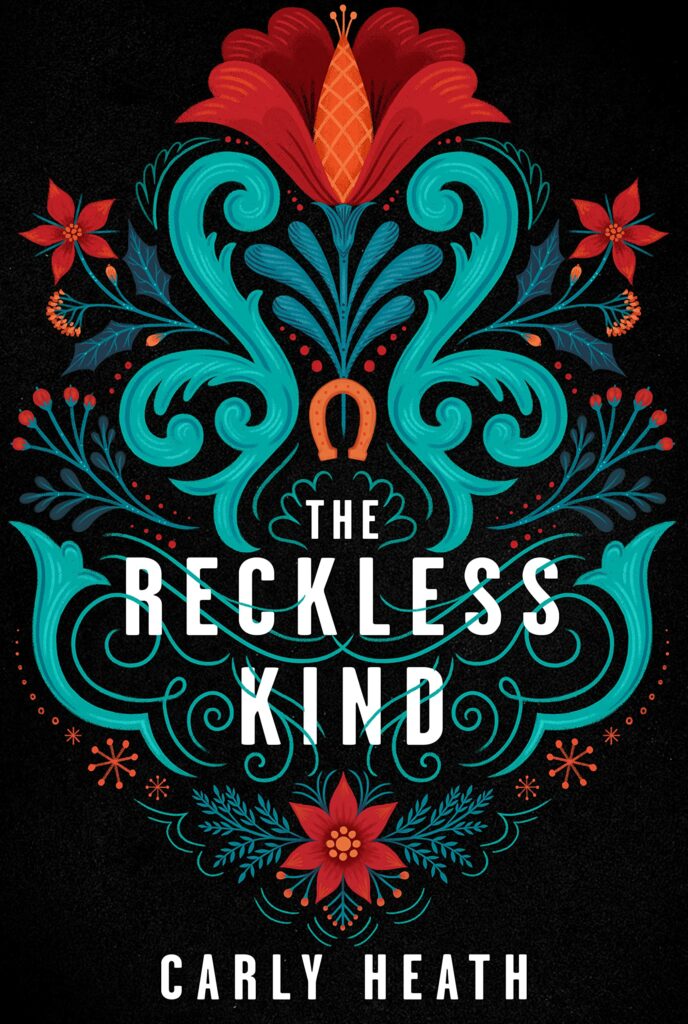 The Reckless Kind by Carly Heath (2nd November)
It's Norway 1904, and Asta Hedstrom doesn't want to marry her odious betrothed, Nils—even though a domestic future is all her mother believes she's suited for, on account of her single-sided deafness, unconventional appearance, and even stranger notions. Asta would rather spend her life performing in the village theater with her friends and fellow outcasts: her best friend Gunnar Fuglestad and his secret boyfriend, wealthy Erlend Fournier.
But the situation takes a dire turn when Nils lashes out in jealousy—gravely injuring Gunnar. Shunning marriage for good, Asta moves with Gunnar and Erlend to their secluded cabin above town. With few ties left with their families, they have one shot at gaining enough kroner to secure their way of life: win the village's annual horse race.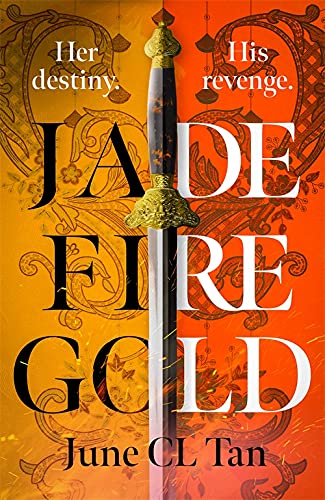 Jade Fire Gold by June CL Tan (4th November)
In an empire on the brink of war…
Ahn is no one, with no past and no family.
Altan is a lost heir, his future stolen away as a child.
When they meet, Altan sees in Ahn a path to reclaiming the throne. Ahn sees a way to finally unlock her past and understand her arcane magical abilities.
But they may have to pay a far deadlier price than either could have imagined.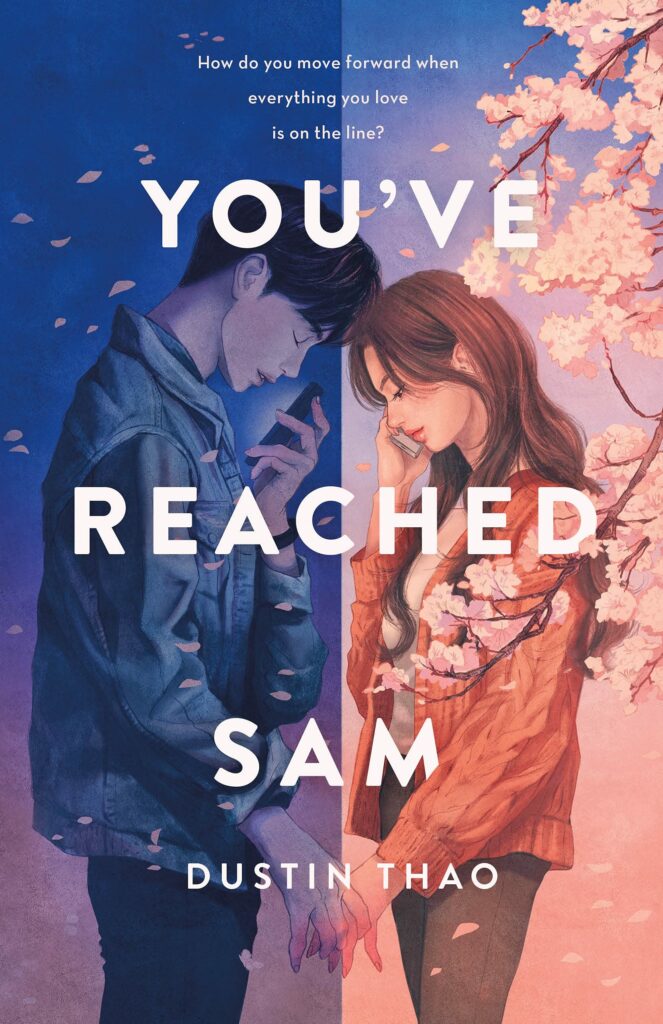 You've Reached Sam by Dustin Thao (9th November)
Seventeen-year-old Julie has her future all planned out—move out of her small town with her boyfriend Sam, attend college in the city, spend a summer in Japan. But then Sam dies. And everything changes.
Heartbroken, Julie skips his funeral, throws out his things, and tries everything to forget him and the tragic way he died. But a message Sam left behind in her yearbook forces back memories. Desperate to hear his voice one more time, Julie calls Sam's cellphone just to listen to his voicemail.
And Sam picks up the phone.
In a miraculous turn of events, Julie's been given a second chance at goodbye. The connection is temporary. But hearing Sam's voice makes her fall for him all over again, and with each call it becomes harder to let him go. However, keeping her otherworldly calls with Sam a secret isn't easy, especially when Julie witnesses the suffering Sam's family is going through. Unable to stand by the sidelines and watch their shared loved ones in pain, Julie is torn between spilling the truth about her calls with Sam and risking their connection and losing him forever.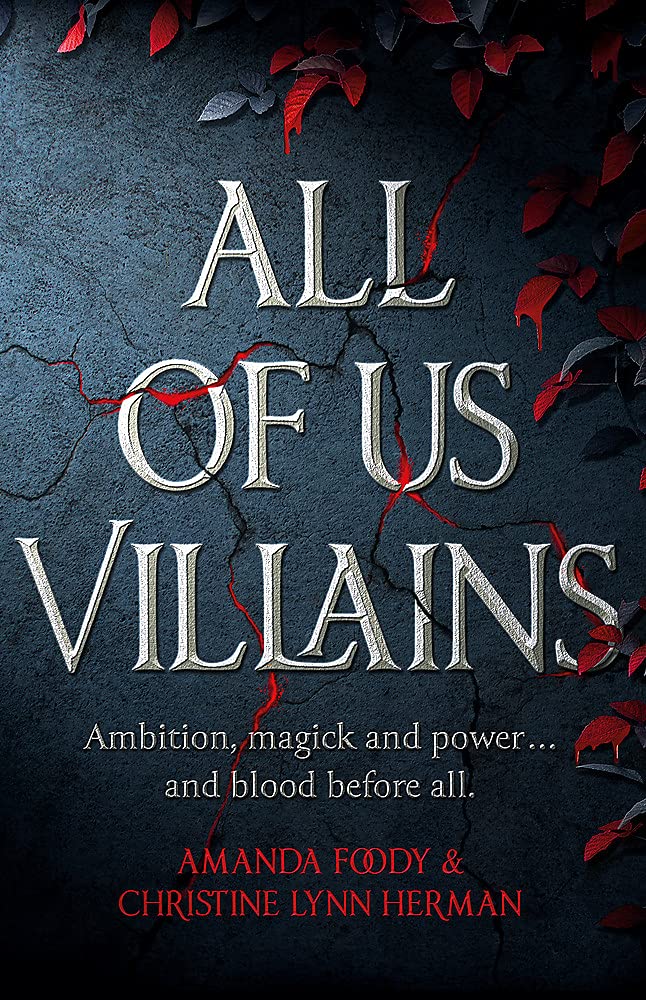 All of Us Villians by Amanda Foody and Christine Lynn Herman (9th November)
After the publication of a salacious tell-all book, the remote city of Ilvernath is thrust into worldwide spotlight. Tourists, protesters, and reporters flock to its spellshops and ruins to witness an ancient curse unfold: every generation, seven families name a champion among them to compete in a tournament to the death. The winner awards their family exclusive control over the city's high magick supply, the most powerful resource in the world.
In the past, the villainous Lowes have won nearly every tournament, and their champion is prepared to continue his family's reign. But this year, thanks to the influence of their newfound notoriety, each of the champions has a means to win. Or better yet–a chance to rewrite their story.
But this is a story that must be penned in blood.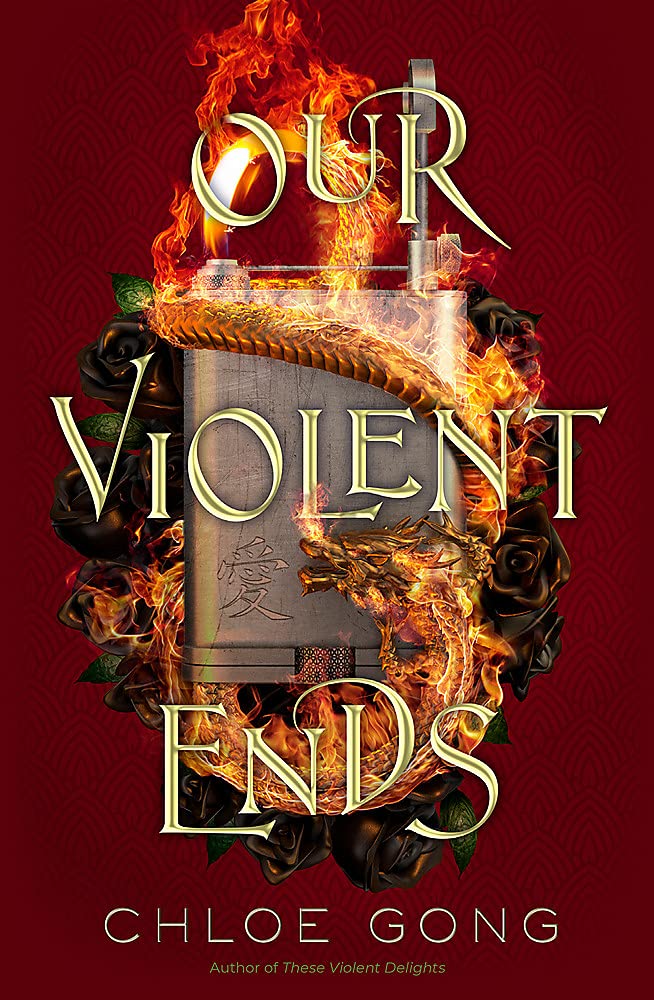 Our Violent Ends by Chloe Gong (16th November)
The year is 1927, and Shanghai teeters on the edge of revolution.
After sacrificing her relationship with Roma to protect him from the blood feud, Juliette has been a girl on the warpath. One wrong move, and her cousin will step in to usurp her place as the Scarlet Gang's heir. The only way to save the boy she loves from the wrath of the Scarlets is to have him want her dead for murdering his best friend in cold blood. If Juliette were actually guilty of the crime Roma believes she committed, his rejection might sting less.
Roma is still reeling from Marshall's death, and his cousin Benedikt will barely speak to him. Roma knows it's his fault for letting the ruthless Juliette back into his life, and he's determined to set things right—even if that means killing the girl he hates and loves with equal measure.
Then a new monstrous danger emerges in the city, and though secrets keep them apart, Juliette must secure Roma's cooperation if they are to end this threat once and for all. Shanghai is already at a boiling point: The Nationalists are marching in, whispers of civil war brew louder every day, and gangster rule faces complete annihilation. Roma and Juliette must put aside their differences to combat monsters and politics, but they aren't prepared for the biggest threat of all: protecting their hearts from each other.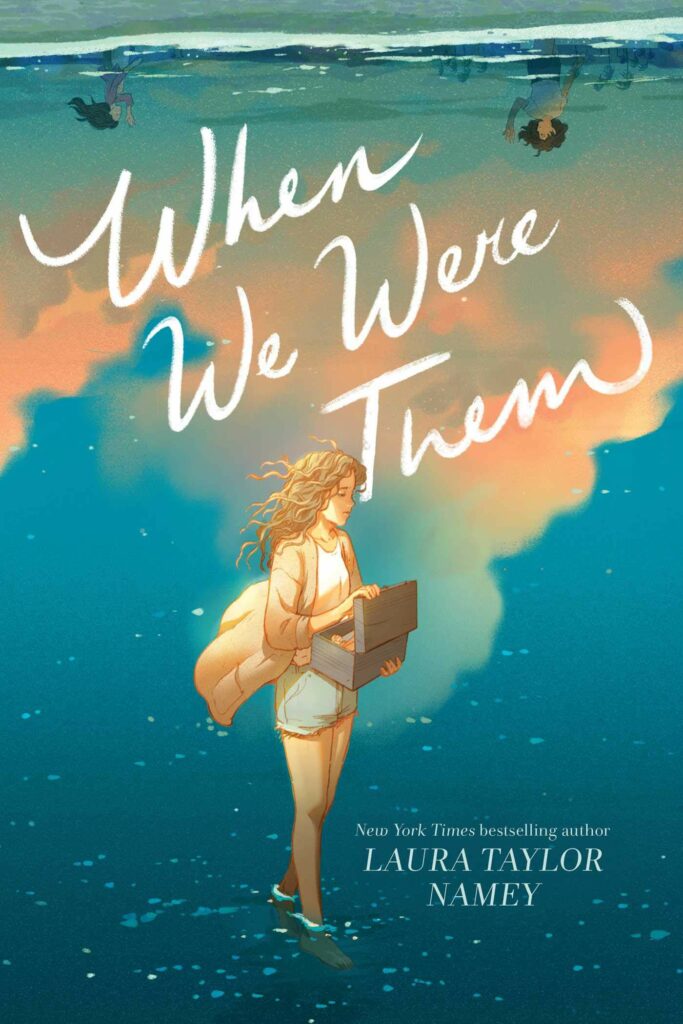 When We Were Them by Laura Taylor Namey (16th October)
When they were fifteen, Willa, Luz, and Britton had a friendship that was everything.
When they were sixteen, they stood by one another no matter what.
When they were seventeen, they went through the worst.
And when they were eighteen, Willa ruined it all.
Now, the week of graduation, Willa is left with only a memory box filled with symbols of the friendship she has nearly destroyed: A book of pranks. Corsages from a nightmarish homecoming. A greasy pizza menu. Greeting cards with words that mean the world… It's enough to make Willa wonder how anything could tear her, Luz, and Britton apart. But as Willa revisits the moments when she and her friends leaned on one another, she can't avoid the moments they leaned so hard, their friendship began to crack.
As Willa tries to find a way back to Luz and Britton, she must confront the why of her betrayal and answer a question she never saw coming: Who is she, without them?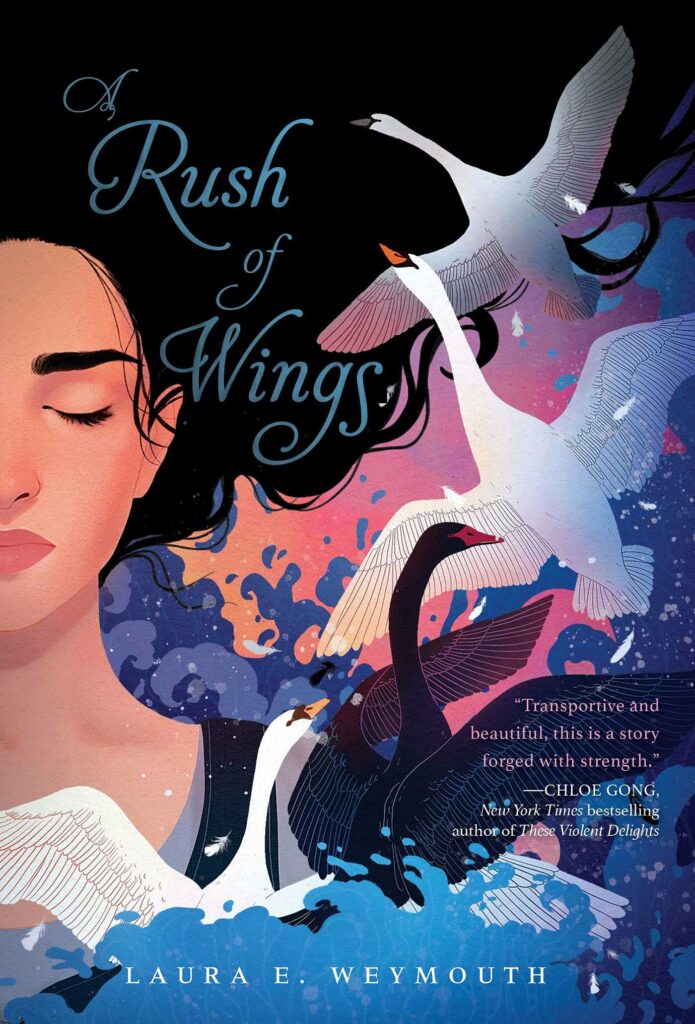 A Rush of Wings by Laura E. Weymouth (16th November)
Rowenna Winthrop has always known there's magic within her. But though she hears voices on the wind and possesses unusual talents, her mother Mairead believes Rowenna lacks discipline, and refuses to teach her the craft that keeps their Scottish village safe. When Mairead dies a sinister death, it seems Rowenna's one chance to grow into her power has passed. Then, on a fateful, storm-tossed night, Rowenna rescues a handsome stranger named Gawen from a shipwreck, and her mother miraculously returns from the dead. Or so it appears.
This resurrected Mairead is nothing like the old one: to hide her new and monstrous nature, she turns Rowenna's brothers and Gawen into swans and robs Rowenna of her voice. Forced to flee, Rowenna travels to the city of Inverness to find a way to break the curse. But monsters take many forms, and in Inverness Rowenna is soon caught in a web of strangers who want to use her raw magic for their own gain. If she wishes to save herself and the people she loves most, Rowenna will have to take her fate into her own hands, and unlock the power that has evaded her for so long.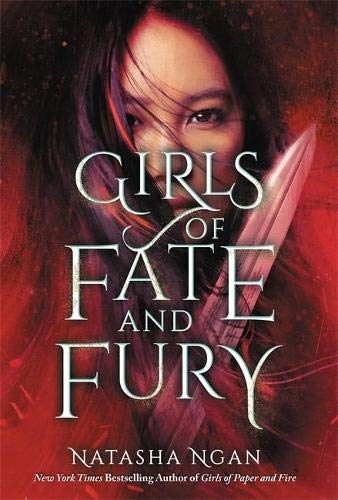 Girls of Fate and Fury by Natasha Ngan (23rd November)
The final pages of Girls of Storm and Shadow brought a jaw-dropping conclusion that had the fates of Lei and Wren hanging in uncertainty. But one thing was certain – the Hidden Palace was the last place that Lei would ever consider home. The trauma and tragedy she suffered behind those opulent walls would plague her forever. She could not be trapped there with the sadistic king again, especially without Wren.
The last Lei saw of the girl she loved, Wren was fighting an army of soldiers in a furious battle to the death. With the two girls torn apart and each in terrorizing peril, will they find each other again or have their destinies diverged forever?