15+ fantastic new YA books releasing in October 2021
Jump into fall with these fabulous new YA books for October.
Baking, possessions, werewolves, magic mirrors and so much more, it's time to start your autumn reading with these 15+ October 2021 YA books.
---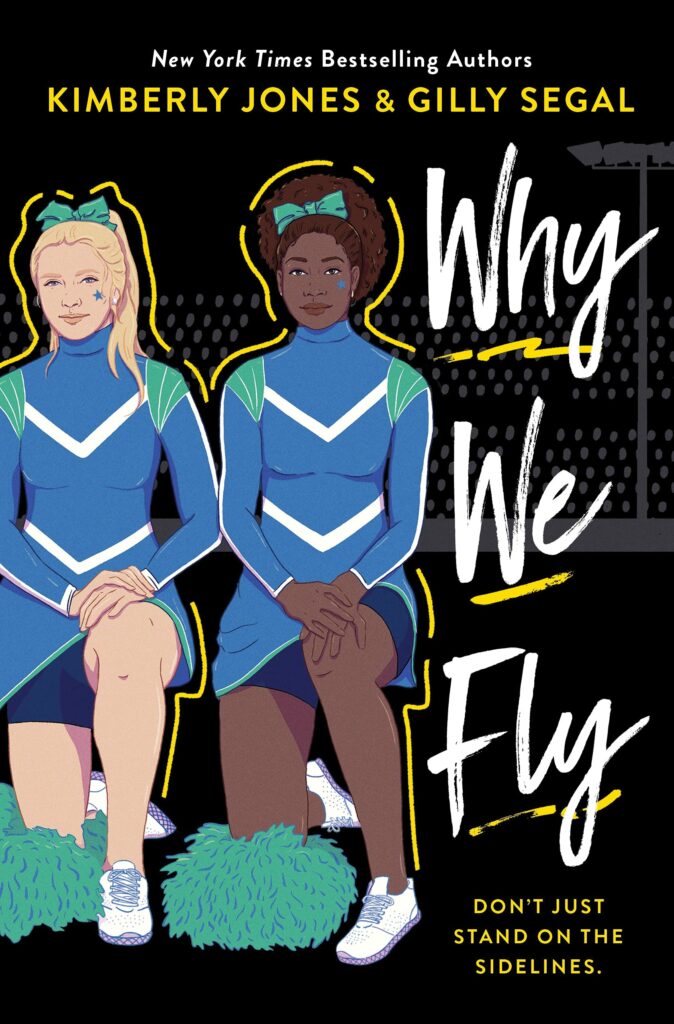 Why We Fly by Kimberly Jones & Gilly Segal (5th October)
Two high school cheerleaders face the ultimate test when an act of solidarity spurs chaos. With a rocky start to senior year, lifelong friends Eleanor and Chanel have a lot on their mind. Eleanor is still in physical therapy months after a serious concussion from a failed cheer attempt. Chanel's putting tremendous pressure on herself to get into the best colleges and starts making questionable decisions. But they have each other's backs just as always.
Eleanor's new relationship with star quarterback Three may be causing a rift between the best friends. When the cheer squad decides to take a knee at the season's first football game, what seemed like a positive show of solidarity suddenly becomes the reason for a larger fallout between the girls.
Grappling with the weight of the school's actions as well as their own problems, can the girls rely on the friendship they've always shared?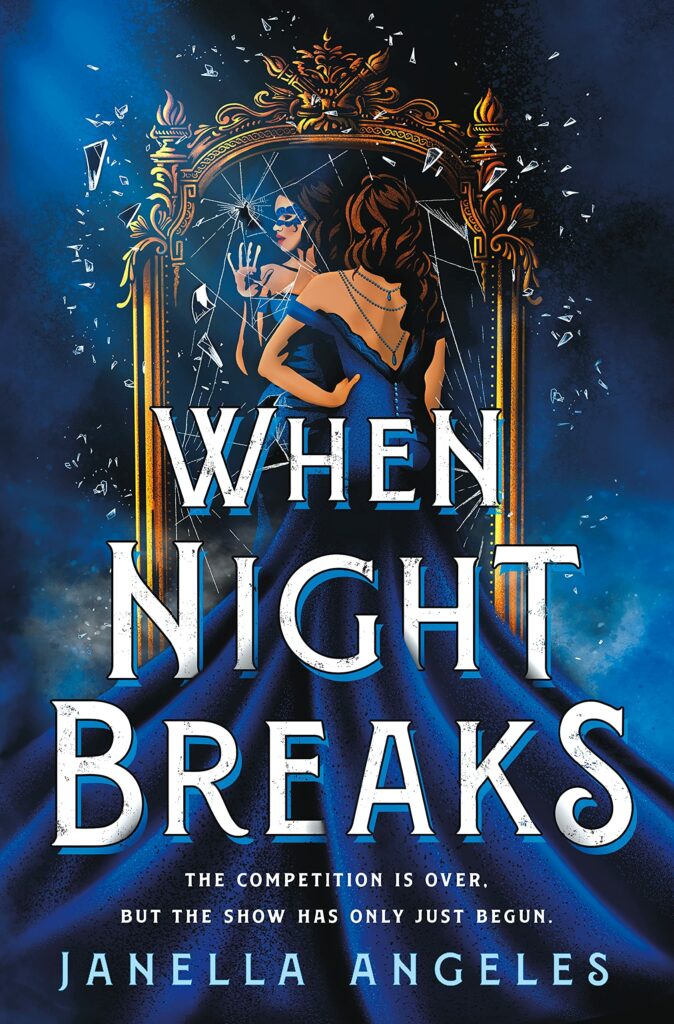 When the Night Breaks by Janella Angeles (5th October)
The competition has come to a disastrous end, and Daron Demarco's fall from grace is front-page news. But little matters to him beyond Kallia, the contestant he fell for who is now missing and in the hands of a dangerous magician. Daron is willing to do whatever it takes to find her. Even if it means unearthing secrets that lead him on a treacherous journey, risking more than his life and with no promise of return.
After falling through the mirror, Kallia has never felt more lost, mourning everything she left behind and the boy she can't seem to forget. Only Jack, the magician who has all the answers but can't be trusted, remains at her side. Together, they must navigate a dazzling world where mirrors show memories and illusions shadow every corner, ruled by a powerful showman who's been waiting for Kallia to finally cross his stage. But beneath the glamour of dueling headliners and never-ending revelry, a sinister force falls like night over everyone, with the dark promise of more–more power beyond Kallia's wildest imagination, and at a devastating cost.
The truth will come out, a kingdom must fall, hearts will collide.
And the show must finally come to an end.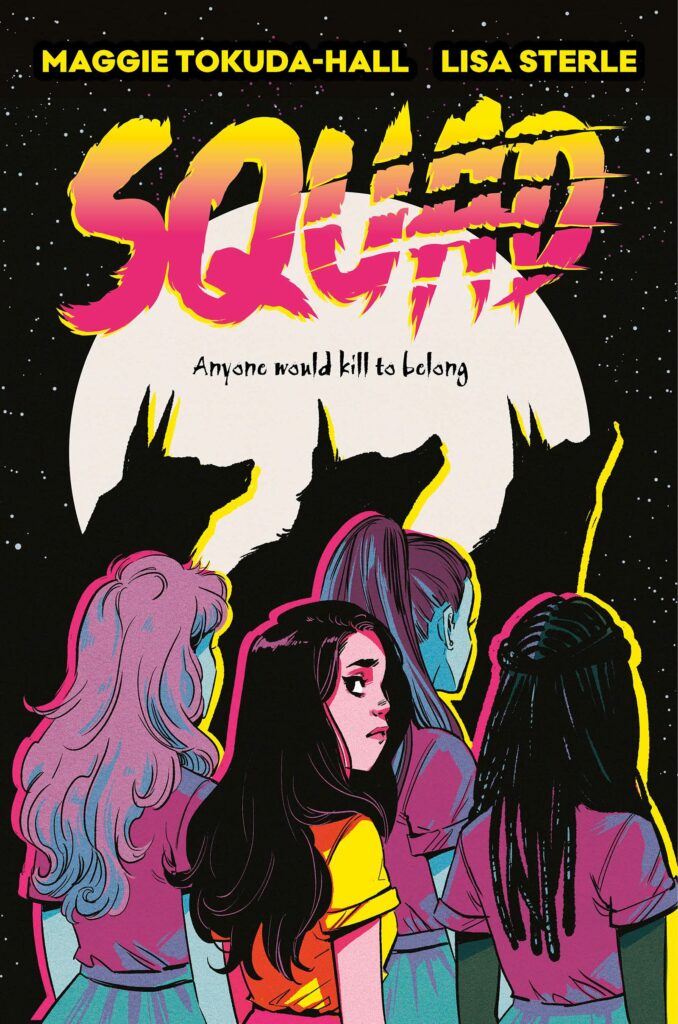 Squad by Maggie Tokuda-Hall & Lisa Sterle (5th October)
When Becca transfers to a high school in an elite San Francisco suburb, she's worried she's not going to fit in. To her surprise, she's immediately adopted by the most popular girls in school. At first glance, Marley, Arianna, and Mandy are perfect. But at a party under a full moon, Becca learns that they also have a big secret.
Becca's new friends are werewolves. Their prey? Slimy boys who take advantage of unsuspecting girls. Eager to be accepted, Becca allows her friends to turn her into a werewolf, and finally, for the first time in her life, she feels like she truly belongs.
But then things get complicated. As their pack begins to buckle under the pressure, their moral high ground gets muddier and muddier–and Becca realizes that she might have feelings for one of her new best friends.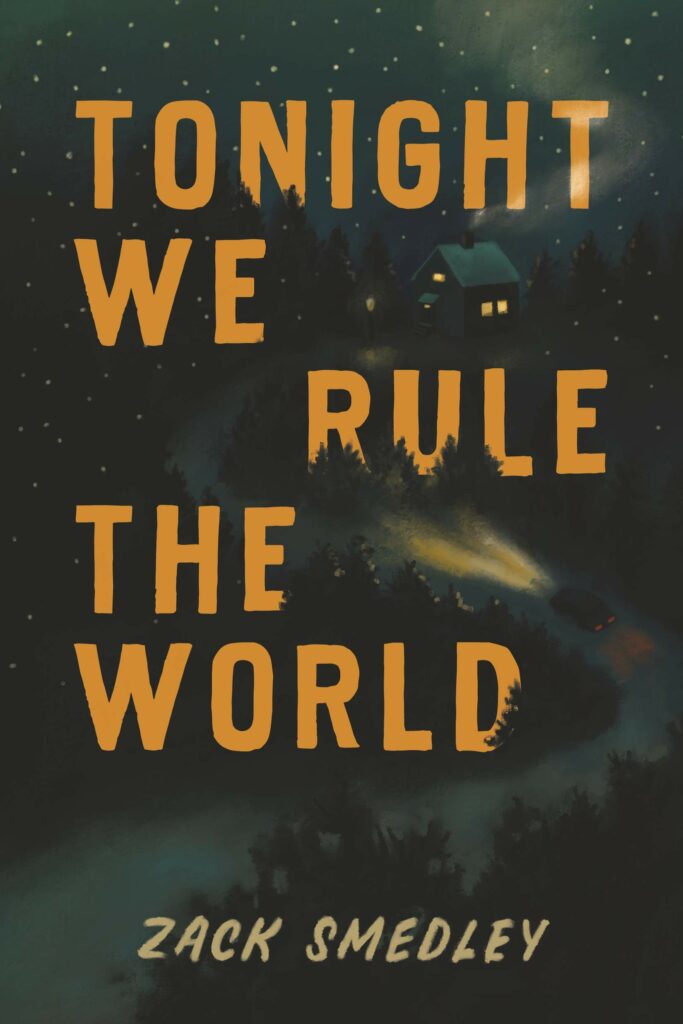 Tonight We Rule the World by Zack Smedley (5th October)
In the beginning, Owen's story was blank . . . then he was befriended by Lily, the aspiring author who helped him find his voice. Together, the two have spent years navigating first love and amassing an inseparable friend group. But all of it is upended one day when his school's administration learns Owen's secret: that he was sexually assaulted by a classmate.
In the ensuing investigation, everyone scrambles to hold their worlds together.
Owen, still wrestling with his self-destructive thoughts and choices.
His father, a mission-driven military vet ready to start a war to find his son's attacker.
The school bureaucrats, who seem most concerned with kowtowing to the local media attention.
And Lily, who can't learn that Owen is the mystery victim everyone is talking about . . . because once she does, it will set off a chain of events that will change their lives forever.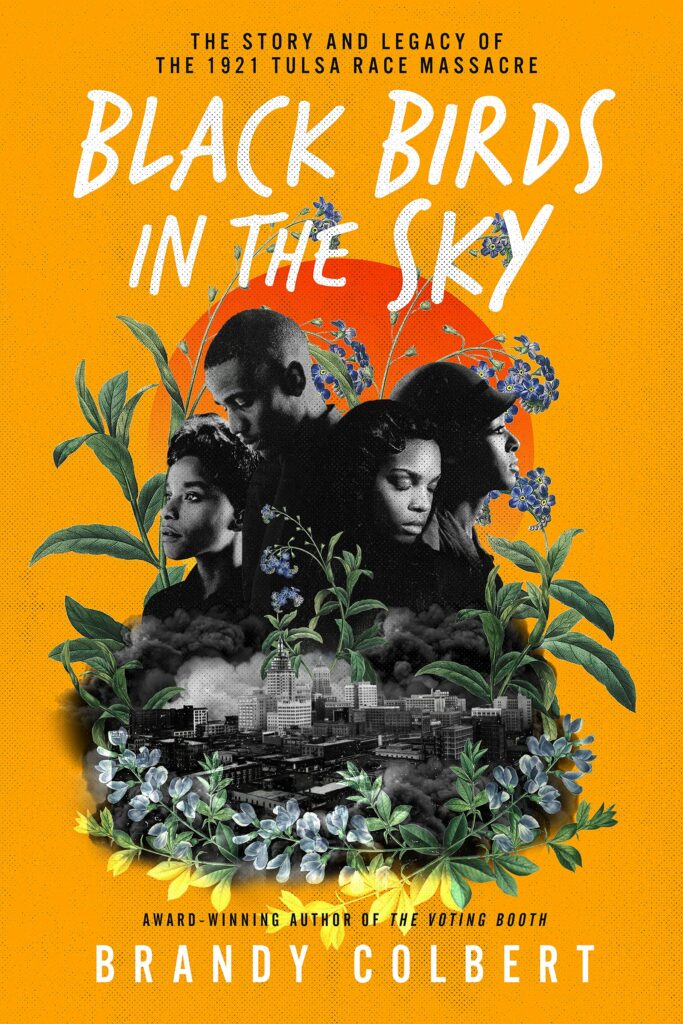 Black Birds in the Sky: The Story and Legacy of the 1921 Tulsa Race Massacre by Brandy Colbert (5th October)
In the early morning of June 1, 1921, a white mob marched across the train tracks in Tulsa, Oklahoma, and into its predominantly Black Greenwood District—a thriving, affluent neighborhood known as America's Black Wall Street. They brought with them firearms, gasoline, and explosives. In a few short hours, they'd razed thirty-five square blocks to the ground, leaving hundreds dead. The Tulsa Race Massacre is one of the most devastating acts of racial violence in US history. But how did it come to pass? What exactly happened? And why are the events unknown to so many of us today?
These are the questions that award-winning author Brandy Colbert seeks to answer in this unflinching nonfiction account of the Tulsa Race Massacre. In examining the tension that was brought to a boil by many factors—white resentment of Black economic and political advancement, the resurgence of white supremacist groups, the tone and perspective of the media, and more—a portrait is drawn of an event singular in its devastation, but not in its kind. It is part of a legacy of white violence that can be traced from our country's earliest days through Reconstruction, the Civil Rights movement in the mid–twentieth century, and the fight for justice and accountability Black Americans still face today.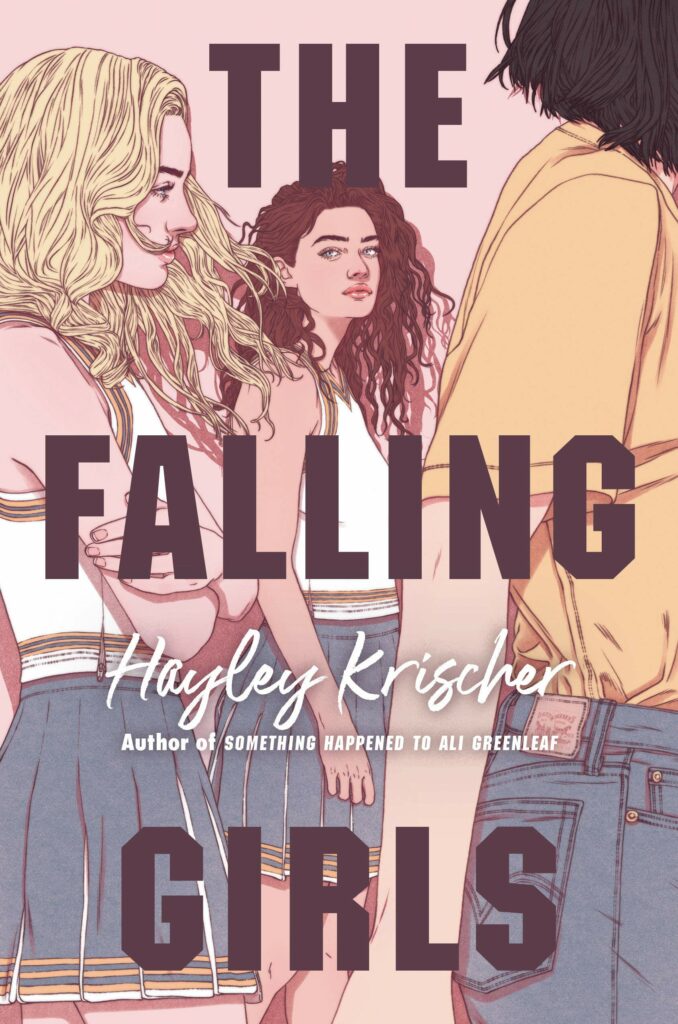 The Falling Girls by Hayley Krischer (5th October)
Shade and Jadis are everything to each other. They share clothes, toothbrushes, and even matching stick-and-poke tattoos. So when Shade unexpectedly joins the cheerleading team, Jadis can hardly recognize who her best friend is becoming.
Shade loves the idea of falling into a group of girls; she loves the discipline it takes to push her body to the limits alongside these athletes . Most of all, Shade finds herself drawn to The Three Chloes–the insufferable trio that rules the squad–including the enigmatic cheer captain whose dark side is as compelling as it is alarming.
Jadis won't give Shade up so easily, though, and the pull between her old best friend and her new teammates takes a toll on Shade as she tries to forge her own path. So when one of the cheerleaders dies under mysterious circumstances, Shade is determined to get to the bottom of her death. Because she knows Jadis–and if her friend is responsible, doesn't that mean she is, too?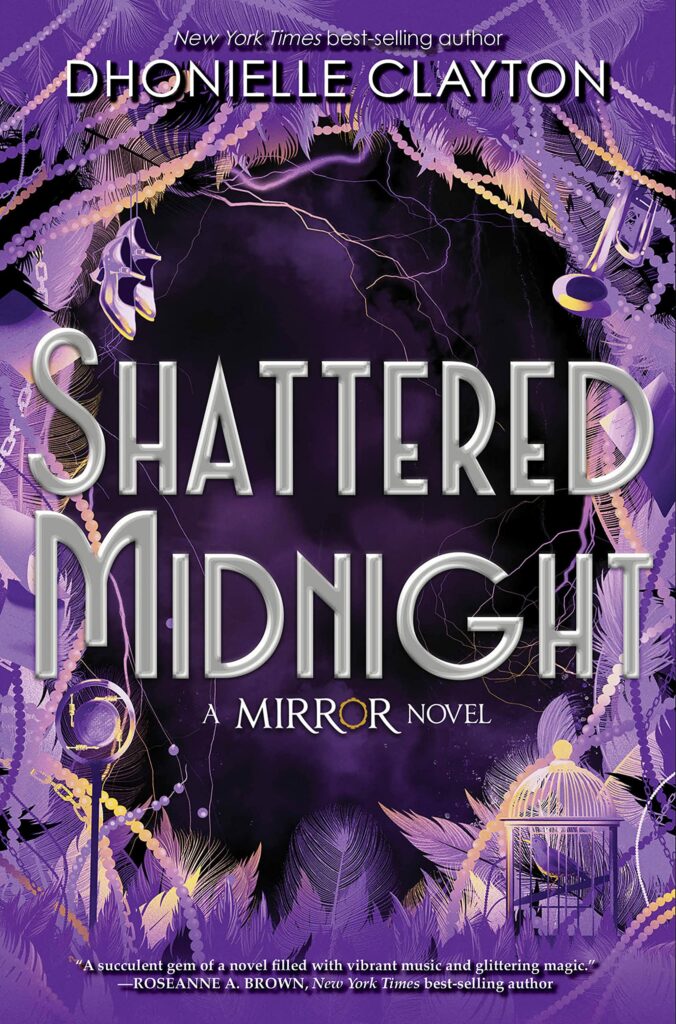 Shattered Midnight by Dhonielle Clayton (5th October)
Zora Broussard has arrived in New Orleans with not much more than a bag of clothes, a beautiful voice, and a pair of enchanted red shoes. Running from a tragic accident caused by her magic, Zora wants nothing more than to blend in, as well as to avoid her overbearing aunt and mean-spirited cousins. Music becomes Zora's only means of escape, yet she wonders if she should give it all up to remove the powers that make her a target, especially as a Black woman in the South.
But when Zora gets the chance to perform in a prominent jazz club, she meets a sweet white pianist named Phillip with magic of his own, including a strange mirror that foretells their future together. Falling into a forbidden love, Zora and Phillip must keep their relationship a secret. And soon the two discover the complicated connection between their respective families, a connection that could lead to catastrophe for them both. In the era of segregation and speakeasies, Zora must change her destiny and fight for the one she loves . . . or risk losing everything.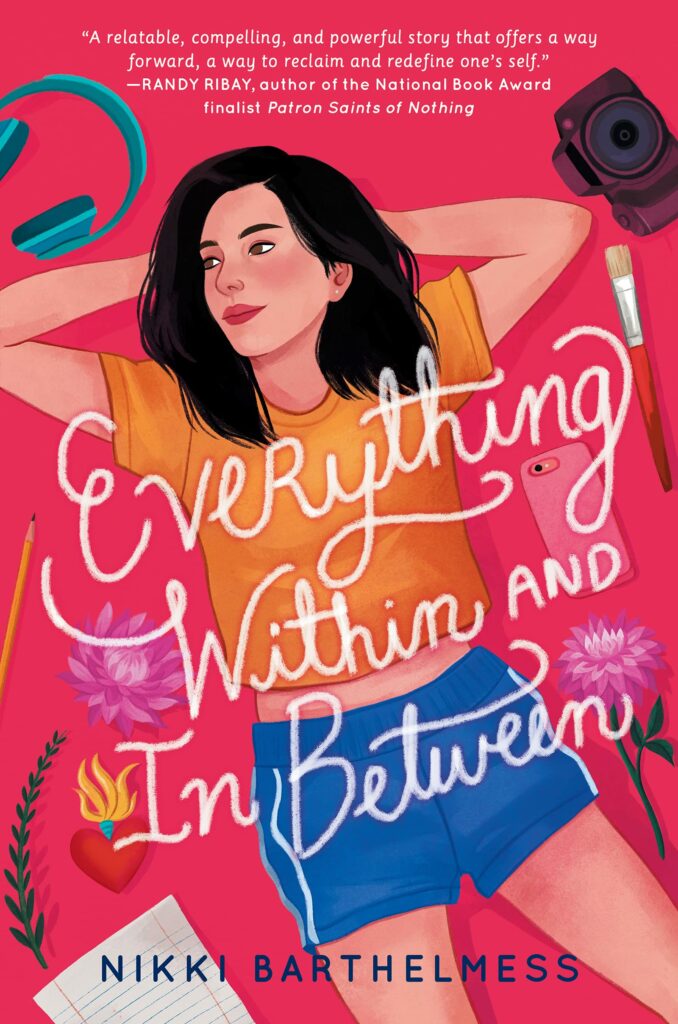 Everything Within and In Between by Nikki Barthelmess (5th October)
For Ri Fernández's entire life, she's been told, "We live in America and we speak English." Raised by her strict Mexican grandma, Ri has never been allowed to learn Spanish.
What's more, her grandma has pulled Ri away from the community where they once belonged. In its place, Ri has grown up trying to fit in among her best friend's world of mansions and country clubs in an attempt try to live out her grandmother's version of the "American Dream."
In her heart, Ri has always believed that her mother, who disappeared when Ri was young, would accept her exactly how she is and not try to turn her into someone she's never wanted to be. So when Ri finds a long-hidden letter from her mom begging for a visit, she decides to reclaim what Grandma kept from her: her heritage and her mom.
But nothing goes as planned. Her mom isn't who Ri imagined she would be and finding her doesn't make Ri's struggle to navigate the interweaving threads of her mixed heritage any less complicated. Nobody has any idea of who Ri really is—not even Ri herself.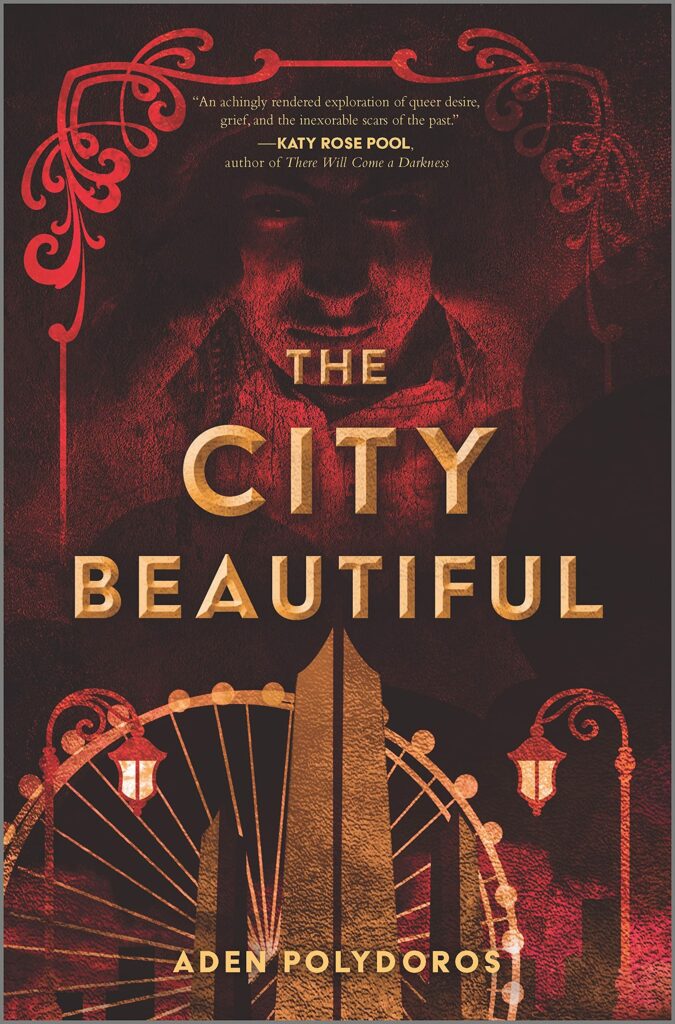 The City Beautiful by Aden Polydoros (5th October)
Chicago, 1893. For Alter Rosen, this is the land of opportunity, and he dreams of the day he'll have enough money to bring his mother and sisters to America, freeing them from the oppression they face in his native Romania.
But when Alter's best friend, Yakov, becomes the latest victim in a long line of murdered Jewish boys, his dream begins to slip away. While the rest of the city is busy celebrating the World's Fair, Alter is now living a nightmare: possessed by Yakov's dybbuk, he is plunged into a world of corruption and deceit, and thrown back into the arms of a dangerous boy from his past. A boy who means more to Alter than anyone knows.
Now, with only days to spare until the dybbuk takes over Alter's body completely, the two boys must race to track down the killer–before the killer claims them next.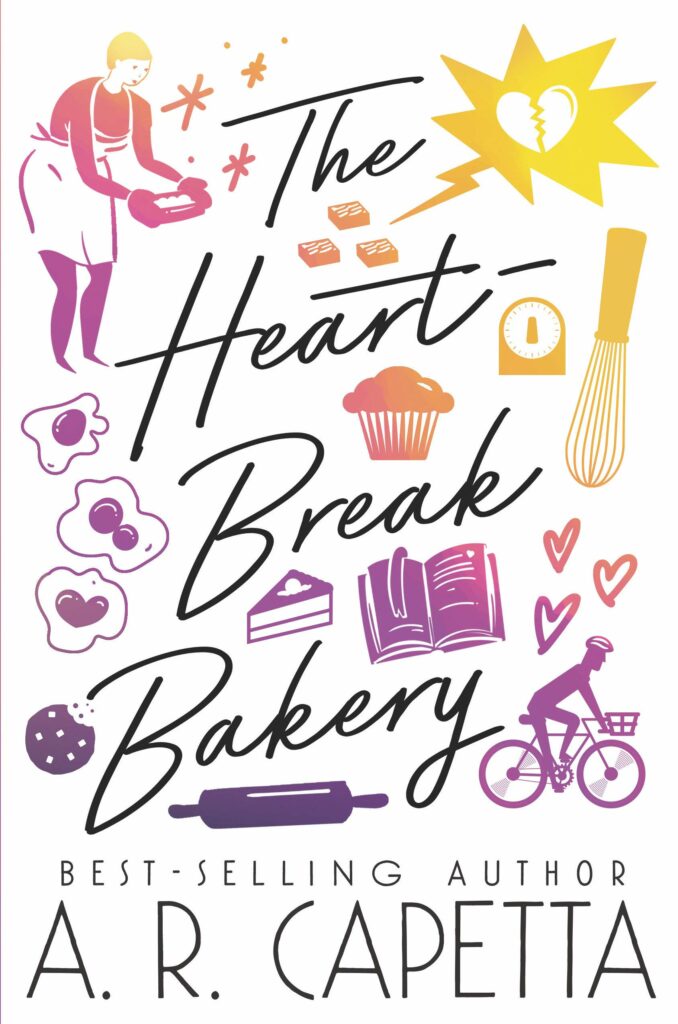 The Heartbreak Bakery by A.R. Capetta (12th October)
Syd (no pronouns, please) has always dealt with big, hard-to-talk-about things by baking. Being dumped is no different, except now Syd is baking at the Proud Muffin, a queer bakery and community space in Austin. And everyone who eats Syd's breakup brownies . . . breaks up. Even Vin and Alec, who own the Proud Muffin. And their breakup might take the bakery down with it. Being dumped is one thing; causing ripples of queer heartbreak through the community is another. But the cute bike delivery person, Harley (he or they, check the pronoun pin, it's probably on the messenger bag), believes Syd about the magic baking. And Harley believes Syd's magical baking can fix things, too—one recipe at a time.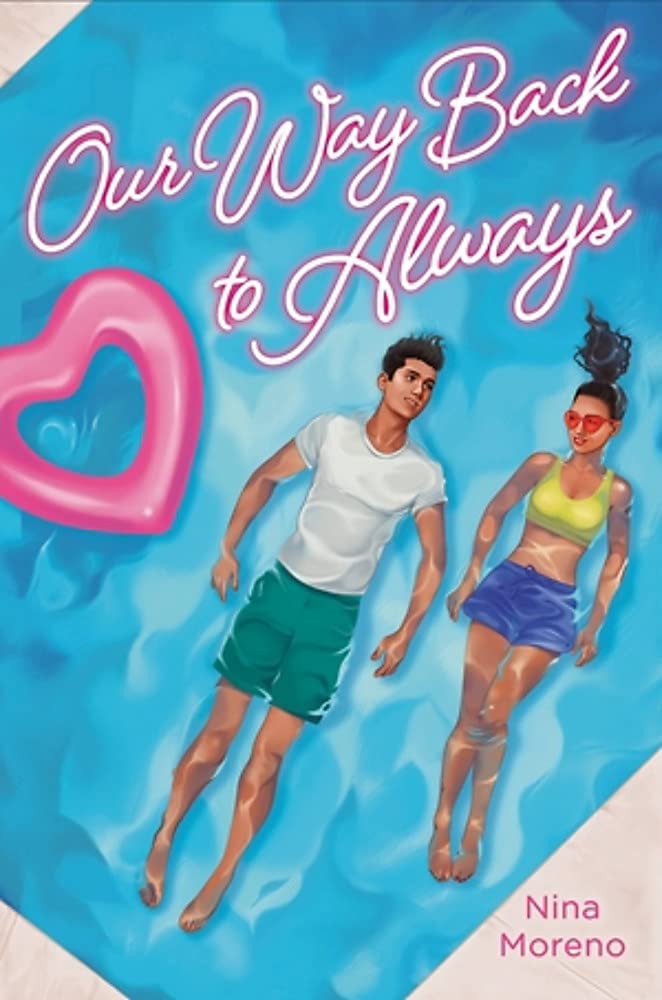 Our Way Back to Always by Nina Moreno (12th October)
Luisa (Lou) Patterson grew up across the street from Sam Alvarez in the small, quirky town of Port Coral. They used to be inseparable–spending every holiday together, shooting silly YouTube videos, and rescuing stray cats. But then middle school happened, including the most disastrous (and embarrassing) serenade ever, and Lou and Sam haven't talked in the four years since. Sam is now the golden boy with plenty of friends, while Lou is an introverted romantic who's happy playing video games and writing fan fiction. But it's also the summer before their senior year, and life is knocking on Lou's door.
With her older sister having given up a scholarship to Princeton to have a baby and work at the local botanica, all of their mother's expectations are now riding on Lou's shoulders. She's retaking her SAT's, signed up for way too many AP classes, and her sights set on colleges with fancy names like Duke and Vanderbilt. But when she finds the bucket list she and Sam wrote together as kids, before Sam's father was diagnosed with cancer, she's shocked to see that she hasn't accomplished any of the goals she'd set for herself. Go to a party? Nope. Pull the greatest prank of all time? Still no. Learn how to be a really good kisser? Definitely not.
Torn between the future that her mother, sister, and younger self planned for her, Lou sets out to finish the list, and in a stroke of destiny or fate, Sam decides to tag along. Still trying to stay afloat amid the grief of losing his father, Sam himself is staring down a future that feels all too close, and is coming far too fast. But with the bucket list to guide them, Sam and Lou might just be able to find a way through the future, and also a way back to each other.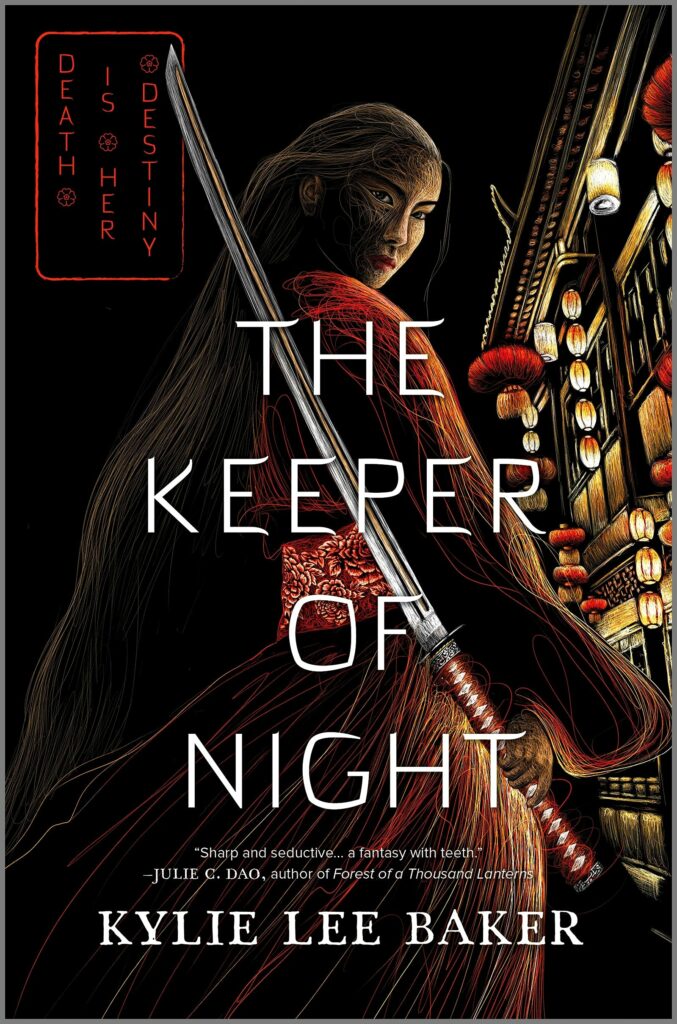 The Keeper of the Night by Kylie Lee Baker (12th October)
Half British Reaper, half Japanese Shinigami, Ren Scarborough has been collecting souls in the London streets for centuries. Expected to obey the harsh hierarchy of the Reapers who despise her, Ren conceals her emotions and avoids her tormentors as best she can.
When her failure to control her Shinigami abilities drives Ren out of London, she flees to Japan to seek the acceptance she's never gotten from her fellow Reapers. Accompanied by her younger brother, the only being on earth to care for her, Ren enters the Japanese underworld to serve the Goddess of Death… only to learn that here, too, she must prove herself worthy. Determined to earn respect, Ren accepts an impossible task—find and eliminate three dangerous Yokai demons—and learns how far she'll go to claim her place at Death's side.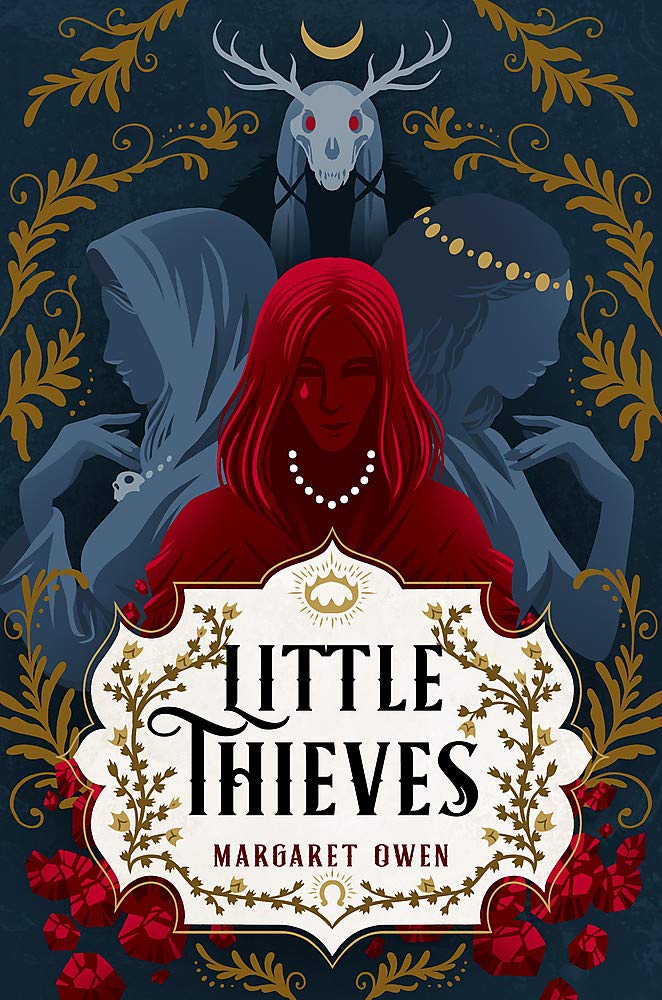 Little Thieves by Margaret Owen (16th October)
Vanja Schmidt knows that no gift is freely given, not even a mother's love–and she's on the hook for one hell of a debt. Vanja, the adopted goddaughter of Death and Fortune, was Princess Gisele's dutiful servant up until a year ago. That was when Vanja's otherworldly mothers demanded a terrible price for their care, and Vanja decided to steal her future back… by stealing Gisele's life for herself.
The real Gisele is left a penniless nobody while Vanja uses an enchanted string of pearls to take her place. Now, Vanja leads a lonely but lucrative double life as princess and jewel thief, charming nobility while emptying their coffers to fund her great escape. Then, one heist away from freedom, Vanja crosses the wrong god and is cursed to an untimely end: turning into jewels, stone by stone, for her greed.
Vanja has just two weeks to figure out how to break her curse and make her getaway. And with a feral guardian half-god, Gisele's sinister fiancé, and an overeager junior detective on Vanja's tail, she'll have to pull the biggest grift yet to save her own life.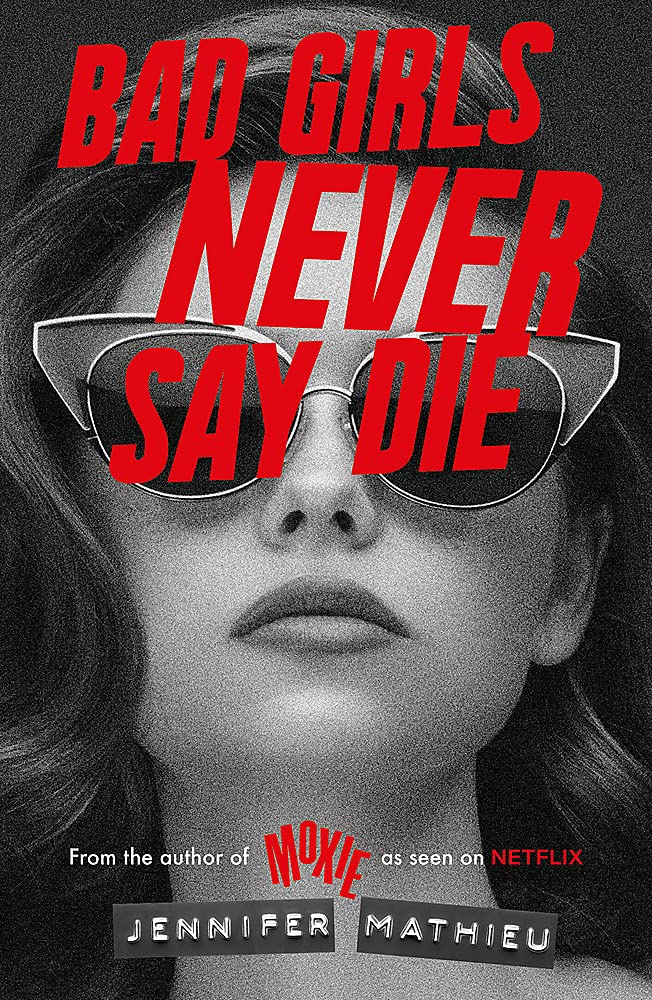 Bad Girls Never Say Die by Jennifer Mathieu (16th October)
1964. Houston, Texas.
Evie Barnes is a bad girl. So are all her friends. They're the sort who wear bold makeup, laugh too loud, and run around with boys. Most of all, they protect their own against the world. So when Evie is saved from the unimaginable by a good girl from the "right" side of the tracks, every rule she's always lived by is called into question. Now she must redefine what it means to be a bad girl and rethink everything she knew about loyalty.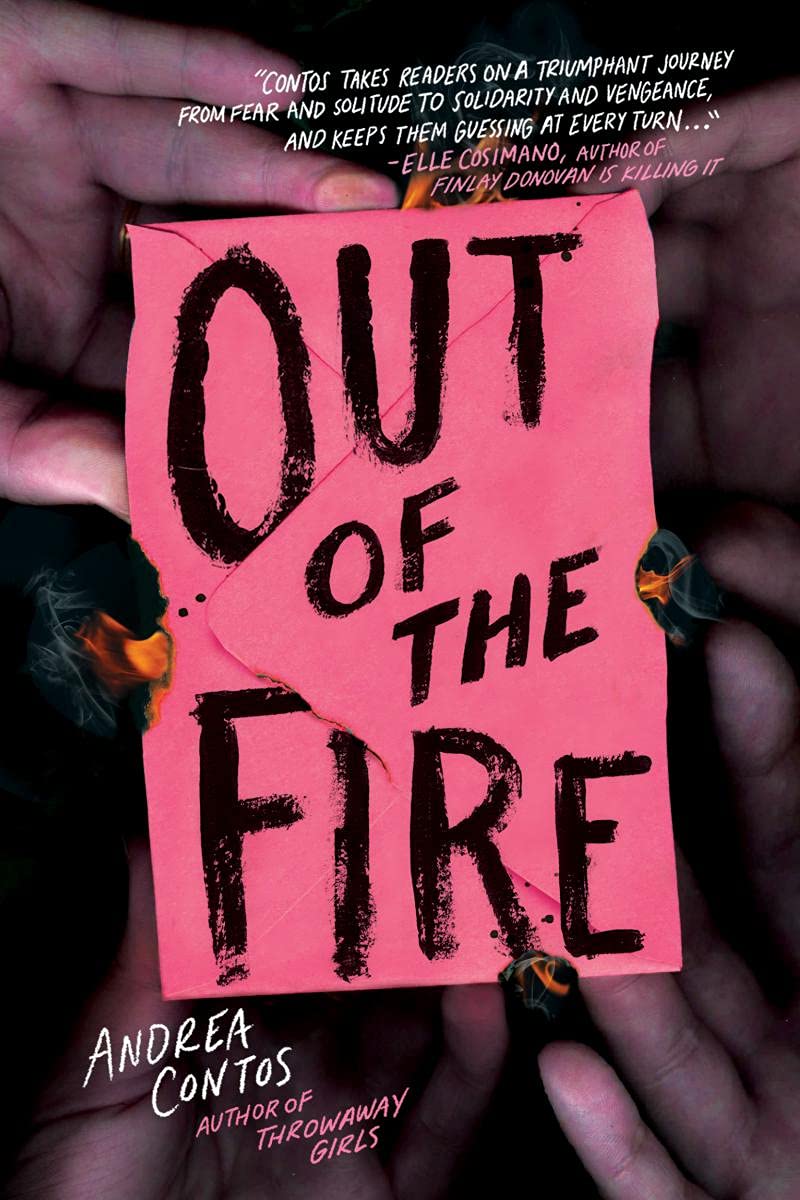 Out of the Fire by Andrea Contos (19th October)
It wasn't the kidnapping that ruined Cass Adams's life. It was the letters that came after. The pink envelopes that appear in her car, her locker, her bedroom. Notes from the man she escaped, telling her that he's always there, always watching.
And that someday, he'll be back for her.
The police say there's nothing they can do, and Cass resigns herself to live in fear until she reconnects with three old friends-three girls ready to exact vengeance on those who wronged them.
But the deeper Cass digs, the more shocking the truth becomes, especially when she discovers that the person who ruined her life may be the only one who can save it.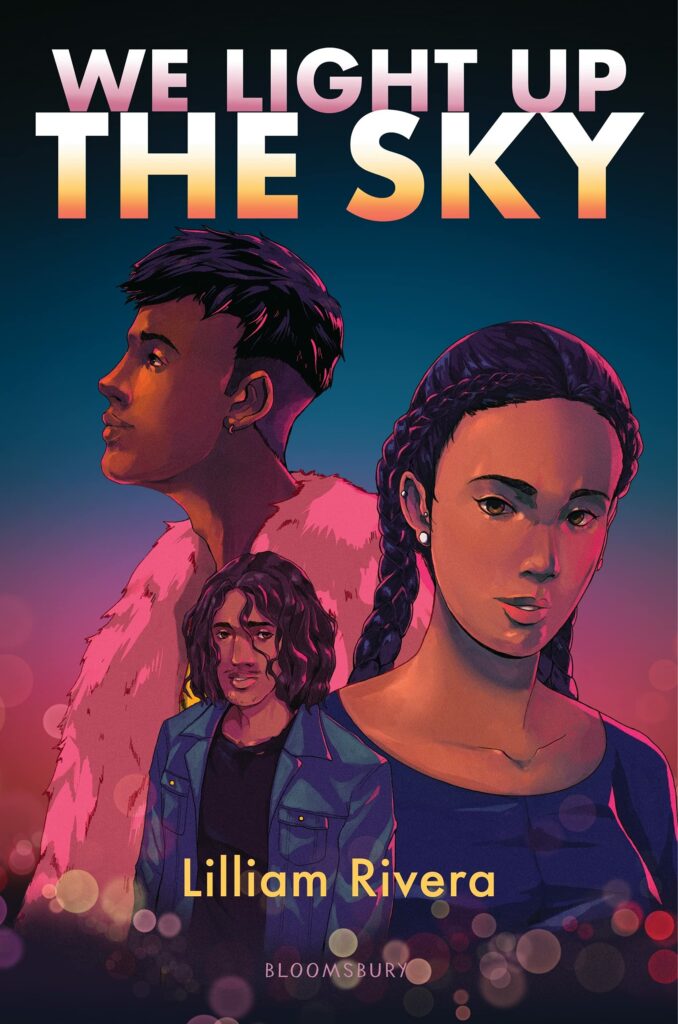 We Light Up the Sky by Lilliam Rivera (26th October)
Pedro, Luna, and Gilbert may attend Fairfax High School together in Los Angeles, but they are not friends. They each live in separate spheres, outcasts in their own way. Pedro is too loud, loves the singer Melanie Martinez, and sometimes takes refuge in a drag bar when he's not working part time at Hollywood's In & Out. Luna is an overachieving straight A's student who is grieving the unexpected passing of her beloved cousin Tasha. Then there's Gilbert, the quiet one who is new to the school and has a secret–he lives in MacArthur Park with his parents and kid sister. But Pedro, Luna, and Gilbert find themselves thrown together when an extraterrestrial visitor lands in their city and takes the form of Luna's cousin Tasha. They soon learn that The Visitor is the first of many, as worldwide news reports come in of various UFO sightings. As chaos ensues and the local authorities work to protect only the privileged, the three start to question who the true enemy is–the visitors, or their fellow humans?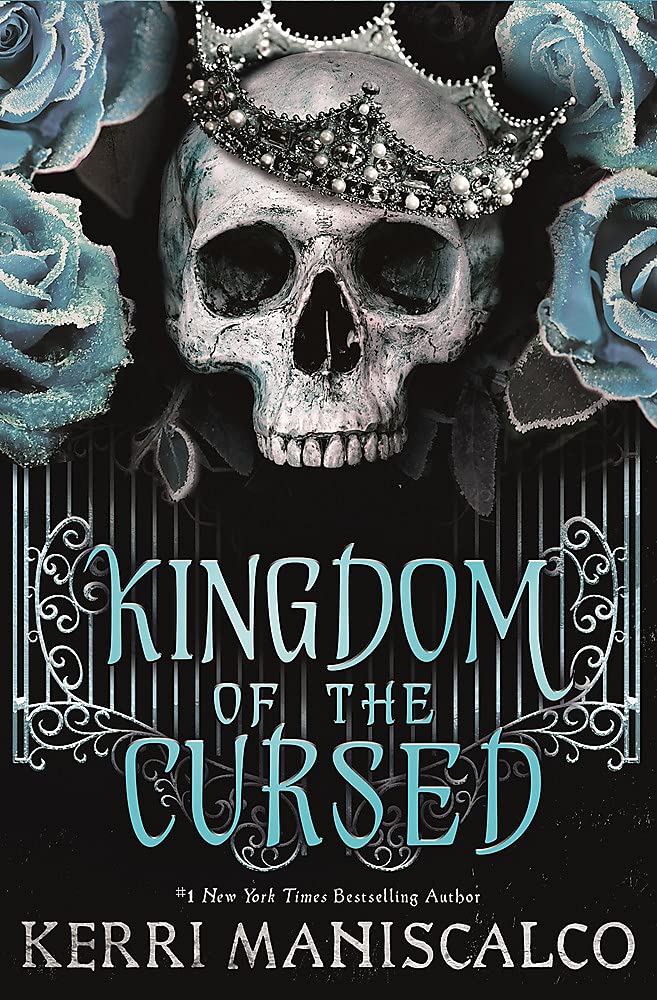 Kingdom of the Cursed by Kerri Maniscalo (26th October)
After selling her soul to become Queen of the Wicked, Emilia travels to the Seven Circles with the enigmatic Prince of Wrath, where she's introduced to a seductive world of vice.
She vows to do whatever it takes to avenge her beloved sister, Vittoria…even if that means accepting the hand of the Prince of Pride, the king of demons.
The first rule in the court of the Wicked? Trust no one. With back-stabbing princes, luxurious palaces, mysterious party invitations, and conflicting clues about who really killed her twin, Emilia finds herself more alone than ever before. Can she even trust Wrath, her one-time ally in the mortal world…or is he keeping dangerous secrets about his true nature?
Emilia will be tested in every way as she seeks a series of magical objects that will unlock the clues of her past and the answers she craves…