This post is sponsored by Bloomsbury.
Sarah Crossan is back with the poetic, beautiful and captivating 'Toffee'. Written in Sarah's signature verse 'Toffee' follows the story of Allison and Marla.
I am not who I say I am,     
Marla isn't who she thinks she is.  
I am a girl trying to forget.
Marla is a woman trying to remember.
Allison has run away from home and with nowhere to live finds herself hiding out in the shed of what she thinks is an abandoned house. But the house isn't empty. An elderly woman named Marla, with dementia lives there – and she mistakes Allison for an old friend from her past called Toffee.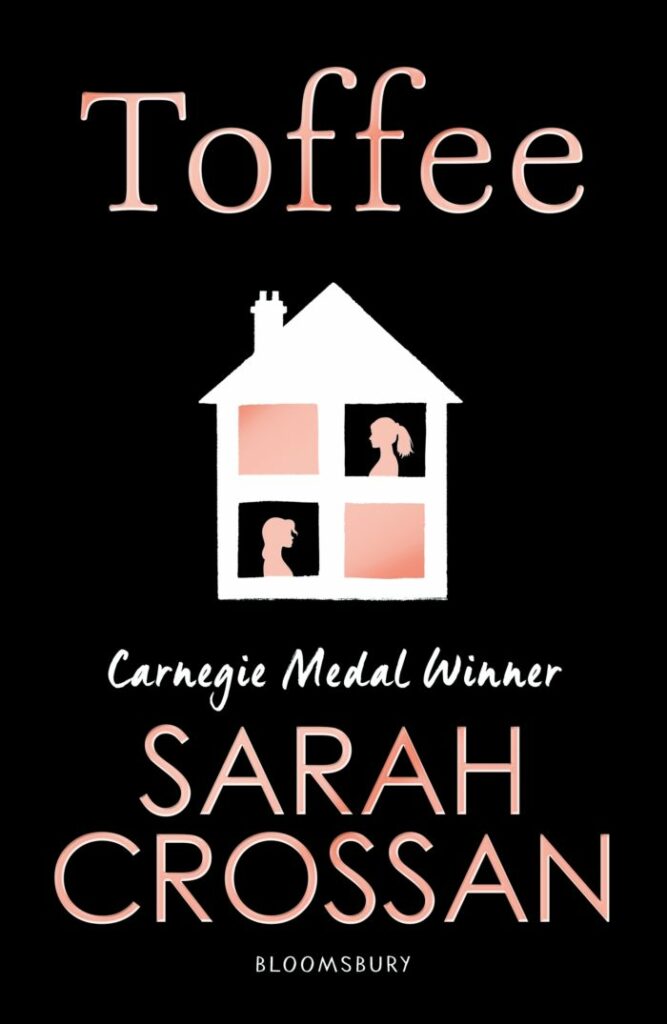 Allison is used to hiding who she really is and trying to be what other people want her to be. And so, Toffee is who she becomes. After all, it means she has a place to stay. There are worse places she could be.
But as their bond grows, and Allison discovers how much Marla needs a real friend, she begins to ask herself – where is home? What is a family? And most importantly, who am I, really?
Congratulations @MarriedToBooks3, @drea_sk, @joliddement, @avery64 and @1033michelle
'Toffee' explores mental health and friendship in one of the most beautiful ways. We've got 5 copies to give away to lucky winners and they're going to be signed and personalised by Sarah to make sure you've got a one-of-a-kind copy. Follow the instructions in the Tweet below for your chance to win.
https://twitter.com/unitedbypop/status/1123703198689132545
'Toffee' is available to buy now in the UK now.
Terms and Conditions
1. No purchase necessary. A purchase will not increase your chances of winning.
2. This giveaway is open to residents of the United Kingdom only.
3. This giveaway opens Wednesday, May 1 at 10:00pm GMT and closes on Sunday, May 19 2019 at 5:00pm GMT.
4. Five (5) winners will be selected at random from all applicable entries. The prize consists of one (1) copy of 'Toffee' (Bloomsbury, 2019) by Sarah Crossan, signed and personalised to the winner by Sarah Crossan.
5. Winners will be contacted via Twitter direct message by @unitedbypop after the giveaway closes. Winners must provide United By Pop and Bloomsbury with their full name and mailing address to receive their prize. If a winner fails to do so within 24 hours of being contacted, the winner forfeits their prize and a new winner will be selected.
6. United By Pop and Bloomsbury are not responsible for prizes that are lost or damaged in the post. Prizes may take up to 30 days to arrive.