5 times The Good Place finale made us cry
Last week, the first Thursday passed without The Good Place, and no amount of "Jeremy Bearimy" will bring new episodes into our future.
The Good Place reached its series finale at the end of season four, and as sad as it was to see such a great show come to a close, the show left no loose ends. We laughed, we cried, and we cried some more. These five moments hit the hardest.  (Warning: spoilers!)
1. When Janet says, "There were no bad times, only good ones."
Jason's announcement that he was ready to go through the door was not easy on us. Who ever would have guessed that Jason would be done with the afterlife before everyone else in the group? It's Janet's reaction that really brought the waterworks, though.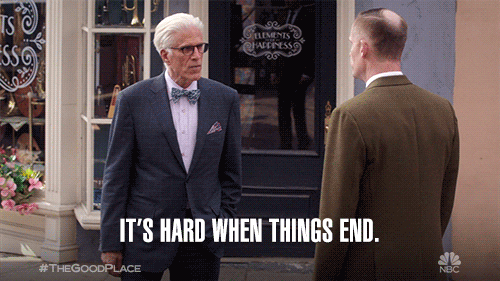 2. When Tahani calls Eleanor her role model
After four seasons of Eleanor hitting on Tahani in her lovingly problematic fashion, hearing Tahani's role-reversal was a perfect touch to their goodbyes. The duo has come so far. The love and admiration visible in their friendship makes them the perfect unlikely pair.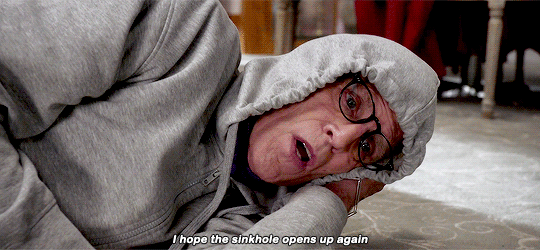 3. When Chidi talks about Buddhism
Chidi Anagonye is the ultimate philosopher. He recreated the process for the afterlife, but he still manages to pull from other sources to find the right thing to say. The indecisiveness truly did leave him when he saved all of humanity, and you can see that in how easily he comes up with the metaphor he chooses to comfort Eleanor before he leaves. We needed to grab a tissue box for this one.
4. Eleanor's toast to Michael
While it's odd to think of Janet as not knowing something, the way Eleanor guesses what Michael is up to on Earth was exactly what we needed. These tears were a little different. Michael got exactly what he wanted, and we couldn't be happier for him.
5. When Eleanor walks through the door
This was the moment that ended it all. The Good Place came to an end. Eleanor Shellstrop returned to the fabric of the universe. Now, the show is taking it sleazy, but it's okay. Everything is fine.