Normal People: Connell's chain raises over €70,000 for charity
The famous chain that featured on 'Normal People' and has racked up almost 200k Instagram followers could be yours.
It's safe to say that 'Normal People' has been one of the most successful shows that BBC has ever broadcast. Since being first broadcasted and uploaded onto iPlayer in April, 'Normal People' has become BBC Three's most-watched show ever and contributed to iPlayer's most successful week in history.
So it comes as no surprise that the show's main stars Paul Mescal (who plays Connell) and Daisy Edgar-Jones (who plays Marianne) have been praised for their acting in the show, and have racked up an impressive amount of followers between them. However, their following count is not as impressive as Connell's famous chain that he wears throughout the series. There was an Instagram account set up for the chain and it has a notable 181k followers and counting.
https://www.instagram.com/p/CAfv9Qwhf4-/
After noticing the huge following and the popularity of the chain, Paul Mescal revealed that he would be auctioning the chain off for an Irish charity, Pieta, to 'raise much-needed funds'.
Pieta was set up in County Dublin in 2006 and has managed to help over 58,000 people with mental health issues. The Irish charity provides free counselling to those who feel suicidal or engage in self-harm. They also have a therapy model named The Pieta Way that focuses on 'building resources and protective factors for the client'.
Paul Mescal says of the charity, "I am delighted to be able to help out Pieta… Pieta is a cause very close to my heart, having experienced loss due to suicide… Normal People also touches upon depression and suicidal ideation, so it seemed like a very special partnership to want to help those in similar situations. I want to play my part in helping sustain these free services across Ireland."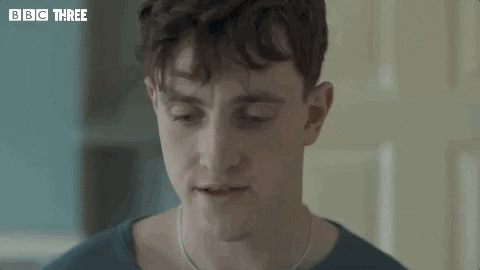 The bidding on the chain began on 25th May and was open to bidding for two weeks. The competition closed earlier this week on the 8th June, and the end of the raffle saw the auction raise an absolutely incredible total of €70,340 for Pieta. The raffle has now ended but you can still donate to Pieta here.
Don't worry, if you weren't able to place a bid on the chain or if you didn't win, because Paul has exclusively revealed which store the original chain is from. Paul spoke in the 'I'm Grand Mam' podcast and admitted, "It's a chain from Argos." So, if you missed out and want to get your hands on Connell's famous chain, check out a similar one here from the same store.