Do you know which Hogwarts house you're in? If you're a die-hard Harry Potter fan then there is a huge possibility that you already know your house. If you don't, however, then now is your chance to find out! Check out the official Pottermore quiz before coming back to find out more about where the Sorting Hat has placed you.
March 20th – March 24th are four days of the year that Harry Potter fans use as a celebration for each of the Hogwarts houses; Hufflepuff, Slytherin, Gryffindor and Ravenclaw.
March 20th – Hufflepuff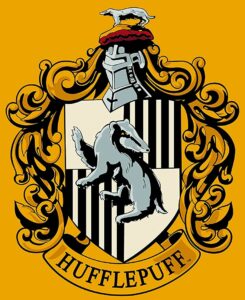 Hufflepuff was founded by Helga Hufflepuff and is dedicated to the Hogwarts students who are loyal and loving. There are several other relatable qualities that are significant in Hufflepuff students such as being patient, fair, hard-working and honest.
Hufflepuff's house colours are black and yellow and their mascot is a badger. Their head of house is Pomona Sprout who is the Herbology Professor.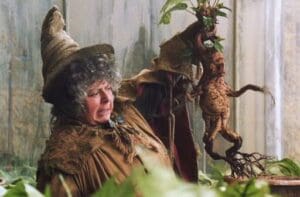 As well as Professor Sprout and Helga Hufflepuff, the house is also home to some of the franchise's most charming characters like Cedric Diggory, Nymphadora Tonks and Newt Scamander.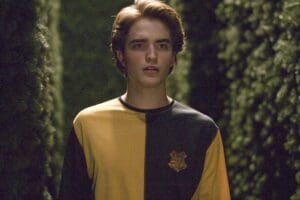 Cedric Diggory was a Hufflepuff prefect and also played as a Seeker, and eventually a Captain, for their Quidditch team. He was selected for the Triwizard Tournament in Harry's 4th year at Hogwarts and competed against the other champions but ultimately was murdered at the hands of Lord Voldemort. Arguably, Cedric's death was the start of the Second Wizarding War.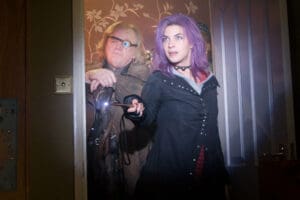 Nymphadora Tonks is another notable Hufflepuff. She shows her caring side through the franchise as she takes great care of her husband, Remus Lupin, and is also quite protective over Harry.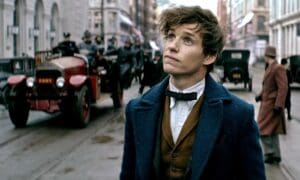 Newt Scamander is quite obviously an animal lover, which is an adorable Hufflepuff trait to have. He is a calm character who is quite relatable to viewers and soon became a fan favourite after the first Fantastic Beasts film came out.
March 21st – Slytherin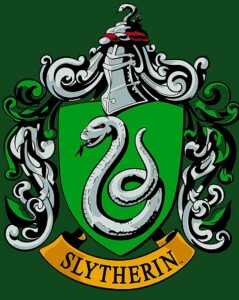 Slytherin is usually branded as the 'evil' house in Hogwarts but this isn't necessarily true. Yes, some Slytherins are evil but some are good too. Hogwarts students that are in Slytherin are described as cunning, ambitious, resourceful, determined and shrewd.
Salazar Slytherin was the founder of the house that's common room is in the Hogwarts dungeons. Their house colours are green and silver with their emblem as a serpent. Their head of house is fellow Slytherin Severus Snape, the Potions turned Defence Against the Dark Arts Professor.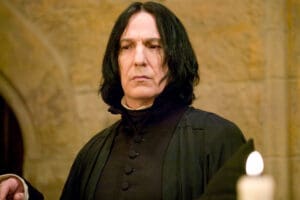 There are so many notable Slytherins in the Harry Potter franchise – mostly villains but some, arguably, prove themselves to be good as the books go on. Starting with Tom Riddle aka Voldemort himself, the Malfoys, Bellatrix and her sister Leta, Regulus Black, Dolores Umbridge and Professor Horace Slughorn.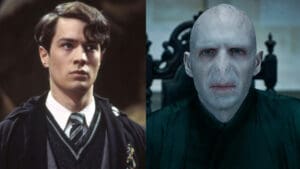 Tom Riddle is definitely the reason why Slytherins get painted in such a bad way since he turned himself into He Must Not Be Named. While at Hogwarts, he felt at home and took advantage of the Professors, especially Professor Slughorn who eventually told him what a Horcrux was – a simple but dark conversation that Slughorn never forgave himself for.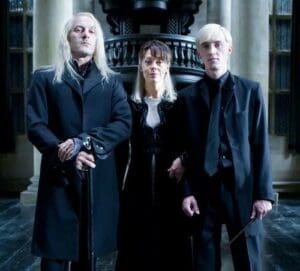 There are mixed opinions on the Malfoys and whether their intentions were bad or good. In the beginning, their intentions were definitely bad but it could be said that by the end of the Deathly Hallows that their intentions, Narcissa and Draco's actions especially, were good. This gets debated amongst Potterheads daily and everyone settles on a different opinion.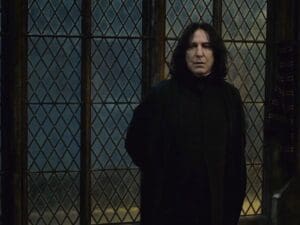 Severus Snape holds the biggest plot twist in the Harry Potter franchise. The majority of fans, including myself, really did think he was on Voldemort's side till the last book and film because everything we saw, as a reader or viewer, was from Harry's POV. When Snape turned out to be on Harry's side, it proved once and for all that not every Slytherin is evil – many are very much capable of loving.
March 22nd – Gryffindor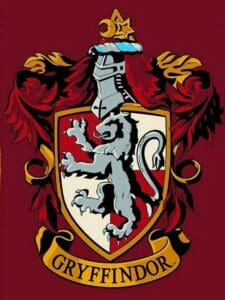 Gryffindor is the most popular house in the Wizarding World and this is 100% because all of the main characters were placed in this house. It is the house of the brave, courageous, chivalrous, daring and bold.
Godric Gryffindor founded the house, whose emblem is a lion, alongside the Sword of Gryffindor which actually becomes very central to the plot in Harry Potter and the Deathly Hallows. The house colours are scarlet (red) and gold, with the head of house being firm but fair Minerva McGonagall.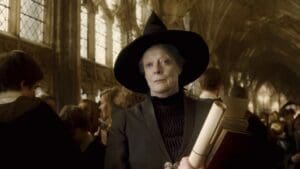 The list of notable Gryffindors could go on for pages but the main ones are Harry Potter, Ron Weasley, Hermione Granger, Neville Longbottom, the entire Weasley family, Sirius Black, Remus Lupin, Lily Evans, James Potter and Albus Dumbledore himself. The list could go on.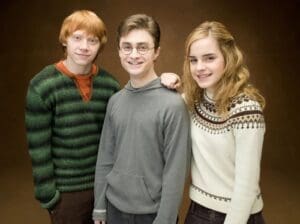 There would be no Harry Potter without The Golden Trio aka Harry, Ron and Hermione. The three were sorted into Gryffindor in their first year and fought many battles together during their seven years at Hogwarts. Each of these characters complemented each other so well and they all needed each other just as much, they each have so many individual qualities that are unique but work together so well.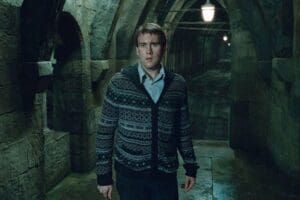 Neville Longbottom is often the unsung hero of Harry Potter, I like to think. His personality and bravery grew unbelievable amounts through the seven books and eight films. So much so that he was the one who ended up standing up to Voldemort and his Death Eaters as well as destroying the last Horcrux.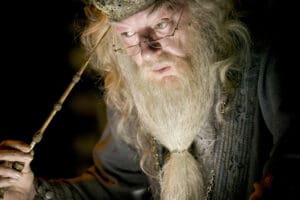 Similar to the Golden Trio, without Albus Dumbledore, there would be no Harry Potter. The Headmaster of Hogwarts School of Witchcraft and Wizardry carried the series by puzzling Harry in every book and film with new tasks and leaving him confused in most instances. But without him, Harry wouldn't have the knowledge or experience to help destroy the Horcruxes and understand his own mind.
March 23rd – Ravenclaw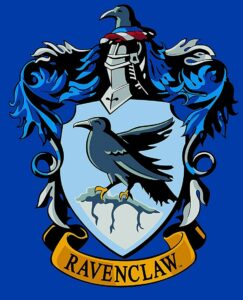 Ravenclaw is possibly, and unfortunately, the least talked about house. But it is one that we should not forget as it is full of important characters. If you are a part of Ravenclaw, your qualities include being intelligent, wise, sharp, individual and witty.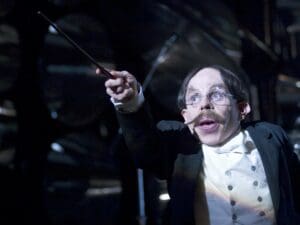 Founded by Rowena Ravenclaw and headed by Professor Filius Flitwick, the house boasts blue and bronze colours along with a raven as their mascot. In Ravenclaw Tower, Rowena's daughter, Helena, roams around and she becomes a very useful ghost to have around.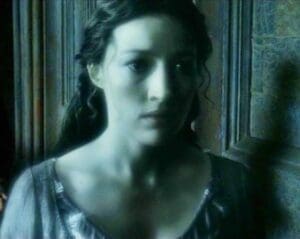 Helena Ravenclaw is just one of the notable characters that were sorted into Ravenclaw house. Helena eventually helps Harry to find her mother's lost diadem which ends up being a vital Horcrux. Without her help, part of Voldemort's soul would have still been alive.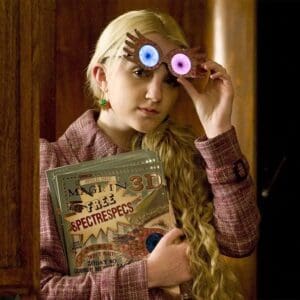 The fan favourite of Ravenclaw house is definitely Luna Lovegood. Luna is one of Harry's best friends and is very smart and creative, let's give the lion head hat a shoutout here! She was a vital member of Dumbledore's Army, never gave up on her friends and fought till the very last second with her school friends. There's definitely some Gryffindor bravery in Luna somewhere.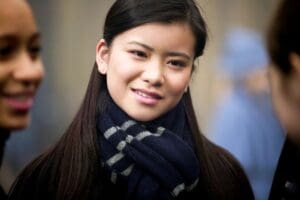 Cho Chang was another popular character who was sorted into Ravenclaw. She acted as Harry's love interest through Harry Potter and the Goblet of Fire and Harry Potter and the Order of the Phoenix. Cho definitely moved the narrative along as it was the beginning of fans seeing the characters with love interests and in relationships, it was the beginning of the characters growing up.
No matter what week or day it is, always take pride in your Hogwarts house! I'm a Gryffindor and I love telling fellow Potterheads fun facts about my house. What house are you in? Do you have a favourite character from your own house? Let me know in the comments down below!