Will there be a Harry Potter reunion? If it's down to Tom Felton, then maybe!
In a few weeks, it'll be nineteen years since the first Harry Potter film was released. Tom Felton has big hopes for the anniversary.
The very first Harry Potter movie, Harry Potter and the Philosopher's Stone will be turning nineteen years old in the coming weeks. Many fans are hoping for something special to mark the anniversary of the film, and Tom Felton, who played Draco Malfoy in the popular movies, is teasing that something may be in the works.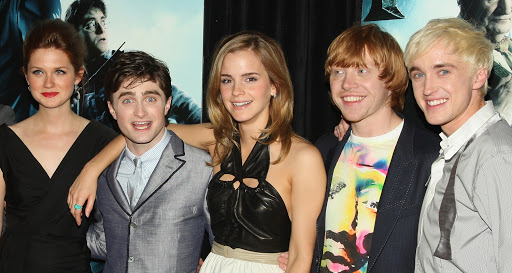 In an interview with Entertainment Tonight last week, Tom Felton revealed that he is still in contact with the majority of his ex co-stars and is hoping he can reel them all in for a virtual reunion, which would be an amazing way to celebrate the anniversary. Tom told the host, "I'm trying to wrangle all the oldies back together again to celebrate the achievement really."
View this post on Instagram
More good news for Harry Potter fans is that Tom has admitted he "saw the Weasley twins the other day" and that he is "always chatting with a lot of the other guys on WhatsApp". It's good that he is in constant contact with some of his ex co-stars as it is more possible that he will be able to secure this reunion for fans. Tom is also very close with Emma Watson, who played Hermione in the franchise, so he should definitely be able to talk her into a reunion and in turn, she could also help him gather more of their co-stars for the reunion.
As many other articles and fans have stated, if a reunion doesn't happen this year then it will likely happen next year as the franchise turns twenty. That milestone is huge, and fans can expect big things from the cast to new merchandise.