Jenn Bennett talks all things Serious Moonlight… and pie
Jenn Bennett's 'Serious Moonlight' is going to steal your heart.
The post is sponsored by Simon & Schuster.
Jenn Bennett's 'Serious Moonlight' is going to steal your heart. The vivid and complex characters, mental health aspects and, of course, romance will have you hooked from the very first page. Find out more about Jenn's views on including sex positivity within YA and all-important question about Daniel, Birdie and pie.
Reading the book really felt like living in Seattle for 200+ pages. How did you get to know the city so well?
Several years ago, my husband and I lived in a small apartment in downtown Seattle, near the iconic Pike Place Market. I recently searched online to see how our old neighbourhood looked now and discovered that the entire apartment building had been converted into a swank hotel. That sparked the idea for this book.
'Serious Moonlight' kicks off with the aftermath of a one-night stand in the backseat of a car. You're known for including sex positivity within your YA titles which is amazing, do you still think there's an issue within the genre that it's not being talked about enough?
I think modern society as a whole continues to perpetuate unhealthy attitudes about female sexuality. Book-wise, I'd like to see more female creators showcasing the female gaze in an honest and frank way, and I'd like to see more female characters with agency from diverse backgrounds, shapes, sizes, and identities shown in stories with happy endings.
The main character, Birdie, and her love interest, Daniel, both struggle with health issues: narcolepsy and hearing loss, respectively. Why did you choose to give these characters these specific challenges?
I personally know someone with narcolepsy, and it's such a misunderstood, confusing disease that's not talked about much, so I wanted to try to show it. The hearing loss is something I've struggled with myself in one ear—not to Daniel's extent, but enough that I felt comfortable writing him.
Birdie has had a lot of familial loss when we meet her, with both her mom and her grandmother passing. How does this affect her character?
Birdie is terrified of losing people. She's retreated into herself and is unsure how to live without getting hurt, so she's trying new things, little by little, and sometimes making mistakes that cause her to retreat again.
https://www.instagram.com/p/Bxpopk5niVN/
Daniel opens up to Birdie about struggling with his mental health. Was it difficult to factor this sensitive storyline into the book?
Yes, because I didn't want to write a story that was about someone who was drowning. I wanted to write a story about someone who'd made it back to shore and was able to continue living.
Daniel comes across as charming, yet geeky which we love – it takes a turn from the stereotypical jocks who play the love interest. Why did you choose this departure from the norm?
All of my characters are a little bit quirky for two reasons. (1) I'm quirky; I write what I know. (2) Most people are quirky. At least, the interesting ones are. I try to avoid stereotypes as best I can in my fiction.
We love Aunt Mona, her sense of style and outlook on life really brought an extra element to the book. Which eccentric Mona look would you like to wear the most?
I'm partial to her Oscar Wilde outfit. I love a woman in a suit!
Daniel loves street magic and grew up with it thanks to his mom. If you could do one magic trick to wow your friends, what would it be and why?
Disappearing woman. Much like Bilbo Baggins in Lord of the Rings, I'd use it to disappear and leave town.
'Serious Moonlight' features a LOT of pie. If Daniel and Birdie were a pie, what type would they be and why?
I should've named the book Serious Pie. Daniel and Birdie would be something like Peanut Butter and Apple—two things that don't sound like they'd go together, yet they do!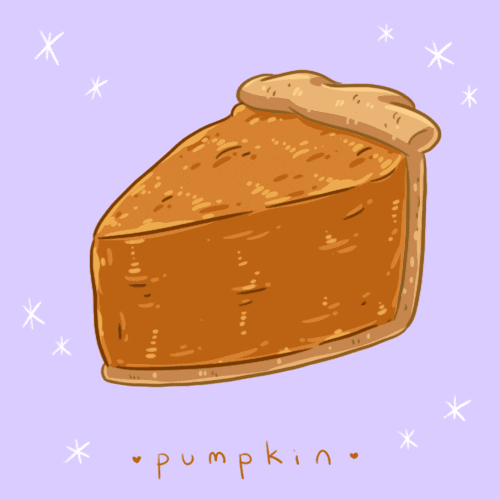 Lastly, which unsolved mystery should Daniel and Birdie solve next?
Seattle is full of mysteries. They could spend their entire lives solving them together. I'd like to think that's exactly what they do.
'Serious Moonlight' is available to buy now, here.