Wallows did not disappoint fans with their latest single, "At the End of the Day," a whimsical, warm-toned, soft pop hit to get us all ready for a feel-good summer adventure with our closest friends.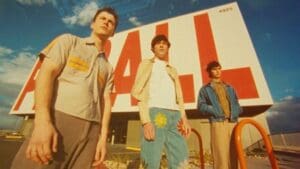 The video shows the boys at their most pure, vulnerable, and innocent: walking the eclectic streets of the Las Vegas strip, hitting up the infamous A Little White Chapel with a classic Elvis impersonator, cruising through the open desert roads. This instant bop gives us all the feels of nostalgia, basking in the sweet summer fun with friends, being careless and free. Wow, we're starting to feel a little emotional here.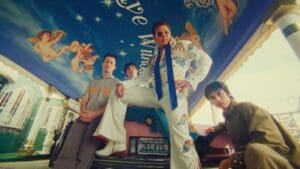 We love this softer side to Wallows and are eagerly waiting to hear more from their sophomore album, but until then, we'll keep "At the End of the Day" on repeat, daydreaming of warmer days and stargazing nights.