New Hope Club have got a brand new video for their latest single, and it has a star-studded line-up. It doesn't just include the superstar trio, but it happens to include quite a few former actors that shot to fame on the Disney Channel.
Directed by actress and Blake's girlfriend, Bailee Madison, the video features her alongside her fellow Wizards of Waverly Place cast David Henrie, David DeLuise, Maria Canals Barrera and Jennifer Stone. It also includes High School Musical star Bart Johnson and his wife Robyn Lively, as well as another Disney star, Meg Donnelly from Zombies. Maddie Ziegler, who shot to fame on Dance Moms and has made an appearance on Disney Channel, was amongst the high-profile lineup.
The video more or less is a reflection of the lyrics to 'Worse'. At the beginning of the video, we are introduced to the 60s versions of Blake, Bailee, George and David while they all do a spot of acting to fill us in on how Blake and Bailee are also supposed to be a couple in the video. Blake is then whisked away by George and David DeLuise to be in front of the camera, which is being directed by Reece.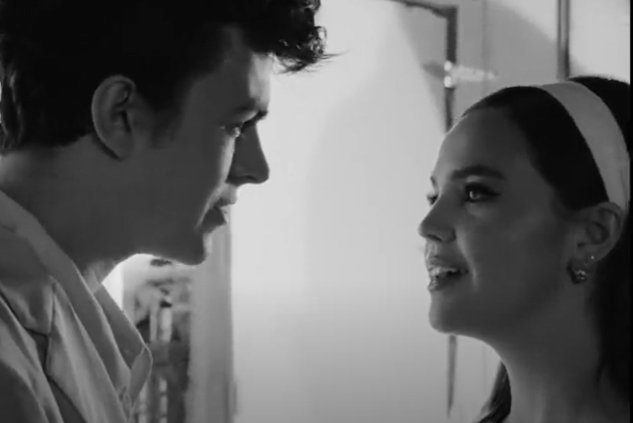 The 60s decade includes Blake singing into the camera, dressed very similar to heartthrob Elvis Costello. He then directs his singing to Bailee who is stood beside by the camera, but as the chorus continues it shows Bailee cuddling up to Reece. The 70s then hit onto our screen and showed the pop trio performing in front of another camera with 70s looks as Bailee and Blake also sit behind the camera, watching them perform. Bailee begins to fangirl over them (don't we all?) then Blake gets jealous over it, causing a rift between the pair.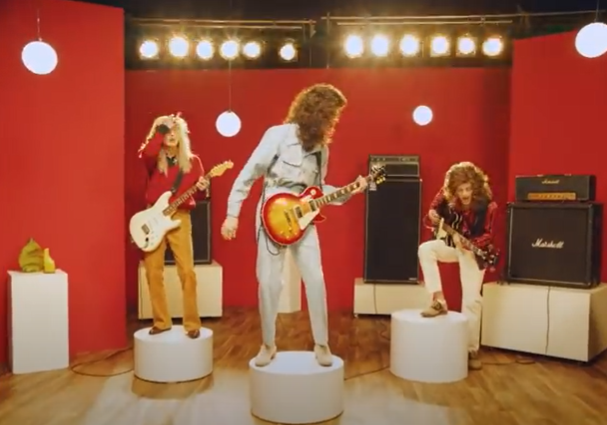 Then we are introduced to the fabulous former Disney Channel cast dancing along to 'Worse' in the audience of an 80s themed TV show. Blake then beckons fangirl Bailee onto the stage, and much to normal Blake's annoyance, she sings and dances along with him on stage. Then there is a quick change to the 90s where the boys and Bailee are all wearing typical 90s attire that could definitely be linked to Oasis, as Blake and Bailee continue their argument and the boys continue the song.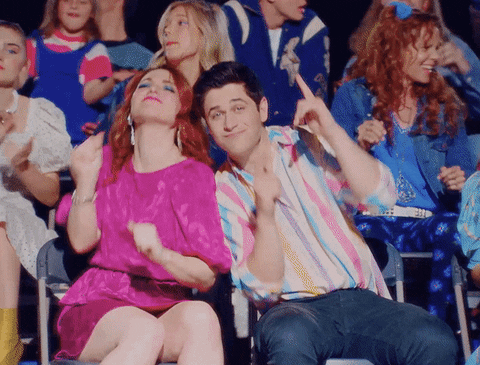 We are brought back to the present day as the camera zooms out to show the 90s video on a flat-screen TV, with Blake and Bailee sat watching it, still fighting. Bailee's phone then pings with a message and she tells Blake that it's her Mom, and his reply was 'Right' then the video ends.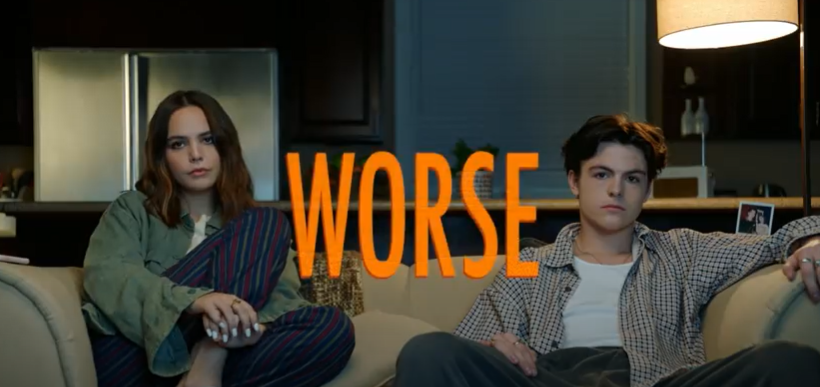 The video was amazingly put together and really creative as it matches perfectly with the lyrics 'If I never see your face again, it would be hard. But if I ever see you with him, that would be worse, worse, worse.' Since Blake is singing about how it would be worse for him to see Bailee with anyone but him, and that happens in almost every decade of the video.
So that's another brilliant music video under New Hope Club's belt and an amazing directing credit for Bailee Madison! Watch the full video below.