The Driver Era have just completed the UK leg of their global Girlfriend tour and I was lucky enough to attend three of their shows here. The Driver Era are an alternative duo and are brothers, Ross and Rocky Lynch were also both members of R5. I travelled to London, Newcastle and Manchester to watch them perform for the first time in 5 years, and also the first time as The Driver Era. The last time I saw them they were still known as R5.
The London gig that I went to was the first one of the tour which was super exciting! I had VIP for all three dates too which meant my experience was even better. Each show I went to was slightly different as they switched the setlist up a bit each time, which again, made for an ultra-exciting experience as you didn't always know what song was coming next. Every show was better than the previous one, it was mad.
My personal favourite show was Newcastle, the experience I had was second to none. Luckily my sister and I had VIP so we had a fab time meeting the boys and then we were able to secure barrier for the actual show. Usually, we always end up in the second or third row (which is still good!) but we were buzzing with managing to secure standing at the barrier.
Jessarae and DJ Ryland (Ross and Rocky's little brother) were their support acts; both were amazing! I'd seen Ryland DJ before but I'd never seen Jessarae, I thought they were both brilliant. Jessarae warmed up the crowd by singing some personal acoustic songs, and even an Elvis cover, whilst he spoke about his own experiences of living in the UK. Then Ryland arrived to warm the crowd up even more with his DJ set consisting of ABBA, David Guetta and Galantis. He jumped up on the desk to pump the crowd even more, and even when the DJ decks failed, his enthusiasm didn't waver. Both of the support acts were fantastic!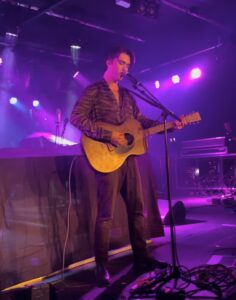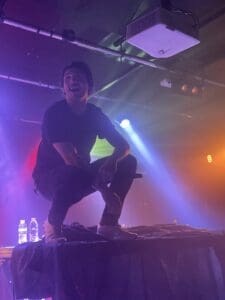 Then the time came for The Driver Era to take to the stage and… wow! Their songs are songs that I listen to almost daily so to hear them live was incredible. Ross and Rocky walked on alongside their bandmates Riker Lynch, Garrison Jones and Dave Briggs. That feeling of the lights going down and then coming back up is one that I can't describe! Take Me Away started blasting through the speakers and I really wish I could go back in time to experience it all again. The atmosphere and stage presence that Ross and Rocky both held through the show was phenomenal. Their talent is really unmatched – playing their own instruments and singing to songs they wrote and released on their own label whilst holding the audience's attention is a hard job and they were professionals at doing it.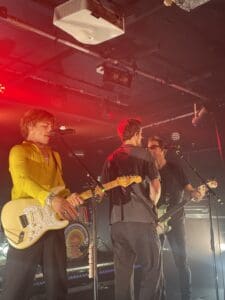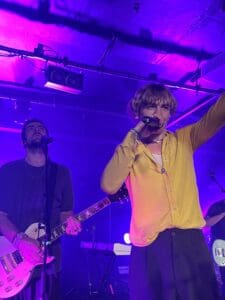 From start to finish, the crowd was immersed in the concert and fully enjoyed their alternative music. Everyone around (including me and my sister) was singing along, dancing and jumping. It was an amazing crowd to be a part of. The band's bow at the end caused thousands of screams, mine probably the loudest. I was happier in that hour and a half than I had been in a long time. And to top it all off, we left with Rocky's guitar pick and one of Dave's drumsticks. Thank you, The Driver Era!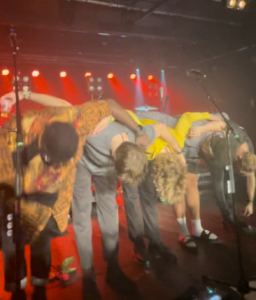 If you want to visualise the concert, here is a short video on my experience of the day.
In short, if you are thinking about going to see The Driver Era live… Do it! I promise you will not be disappointed.