Review: Olivia O'Brien at The Sinclair, Cambridge
The Sinclair in Cambridge, Massachusetts, was the place to be for locals on April 10, 2019, as it filled from front to back with some of Olivia O'Brien's biggest fans to attend a stellar performance.
The 'Love Myself' singer took the stage for an intimate show with a consistent aesthetic and a genuine purpose. Between her powerful vocals and talented band, Olivia O'Brien effortlessly entertained attendees with both brand new music and popular tracks she has already released. Fans were able to have a listen to the singer perform songs off of her new album "Was It Even Real?" which comes out on April 26th and jam to their favorite songs as well.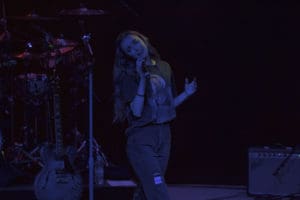 The stage production matched the mood of O'Brien's songs and the overall tour's aesthetic which pleased fans Instagram feeds and photos in general. The stage consisted of mood lighting on the darker side with purple as the focus color alongside a fluorescent side of her new album name behind her throughout the performance. Everything was in-sync and perfectly organized.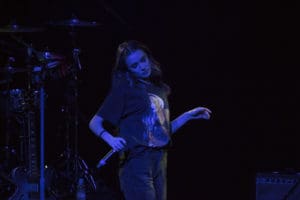 O'Brien setlist included her biggest hits, including "Tequilawine" and "hate u love u," and fans made a point to prove that they were the loudest crowd on this tour so far by screaming every line back to the singer and more. Lyrics were screamed from all around the venue as if the show was one big party and the volume did not return to a normal level until several minutes after she left the stage. She even performed a cover of Hannah Montana's "Nobody's Perfect" that immediately took the energy level inside the Sinclair from 100 to 1,000 within seconds. She knew exactly what her fans wanted to hear and performed completely naturally as if she knew every person in the room.
If one thing is for sure, O'Brien makes it known that it's completely normal to have feelings and emotions about all sorts of things both on stage and through her music. She is extremely open about her past experiences and opened up to fans about the stories and meanings behind the different songs she sang on stage. Her lyrics are beyond relatable for young adults and with an impressively successful discography at a young age, O'Brien is definitely an artist to keep up with both now and in the future.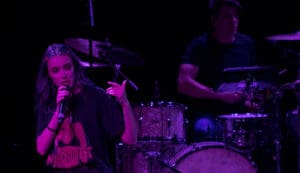 After attending her tour and watching a practically flawless performance, you may find it impossible to not purchase her album. This is a show that is perfect for both new and established fans of Olivia O'Brien that is worth every penny and more. Be sure to see her on tour at a location near you and purchase tickets here.