Alessandra Guarneri
The 'Lights Down Low' singer performed for a group of dedicated fans at one of Boston's most intimate venues. His setlist included his biggest hits, like his recent and massive single "Love Me Less," as well as some of his older tracks for his "OG" fans.
Despite MAX's connection to his fans who have supported him from the beginning and discovered him before he reached intense fame, he was more than welcoming to the new additions of what he calls his family. He made sure to shoutout both new supporters as well as those he is quite familiar with, and his gratitude for everyone in attendance was evidently equal.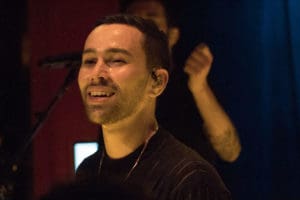 MAX puts on a show like no other. Between his cartwheels, intense energy and iconic stage presence, he was mesmerizing. Even without the bright or sparkly outfits, fans are unable to keep their eyes off of him while he is performing. And this is all in addition to his effortlessly flawless vocals that could serenade anyone and everyone in a room. It's an exceptional experience for all music lovers and allows attendees to get to know him through his music and warmhearted personality.
The 'One Two Things' singer isn't afraid to be himself either. He accepts and loves himself regardless of how many times he unintentionally trips over a speaker or two…and with grace! In all seriousness, MAX incorporates self-love and acceptance into all of his shows. He reminds his supporters that love is love and that regardless of how you identify, you can love whoever you want to love and should be able to do it fearlessly.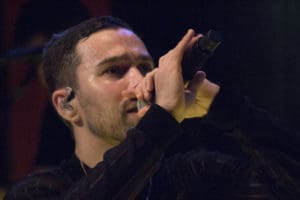 MAX started the weekend early with what felt like his own basement party in Boston on October 3, 2019. It was a night full of the type of heat that you don't mind while you're having fun and contagious energy from both on and off the stage.
The "Love Me Less" singer hopped in and out of the crowd as if it were full of his family and friends and made every person at The Red Room feel as though they were genuinely a part of the show and not just as part of the audience. There was screaming, emotional moments and times of reflection throughout his set. It was every emotion that could come out of a basement party on top of an impeccable performance.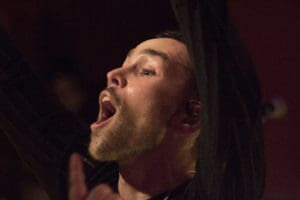 If the Intimate Af Tour says anything about MAX, it's that he cares about his fans more than anything else that comes as a result of being a star. He wants to provide his supporters with new and unique experiences that they will remember and cherish for a lifetime. MAX ended his set with a group hug full of over a hundred people, and that left those in attendance thinking one thing: When you take away the fame and the production and everything else, you're left with a man who has an intense passion for his craft and the mutual appreciation between himself and those who support him.
MAX is going beyond what is expected and what is solely going to be beneficial to him. He always has his fans in mind.
To see MAX at a location near you, click here for dates and more information.