Lennon Stella's long-awaited debut album is finally here. The Nashville based singer-songwriter first rose to fame at the age of 12, as part of the sibling duo Lennon & Maisy, when their cover of Robyn's 'Call Your Girlfriend' went viral on YouTube. She went on to star in the drama series Nashville and has since made a name for herself in pop music.
My first experience of Lennon's music was when I heard she was opening for Anne-Marie on her UK tour last year. I looked her up online (so I could memorise the lyrics in preparation, of course) and quickly fell in love with her EP 'Love, Me'. Although you may recognise her best from making her way onto the charts as a vocalist, alongside Liam Payne, on Jonas Blue's hit song 'Polaroid'. Now she's releasing her first record, 'Three. Two One'.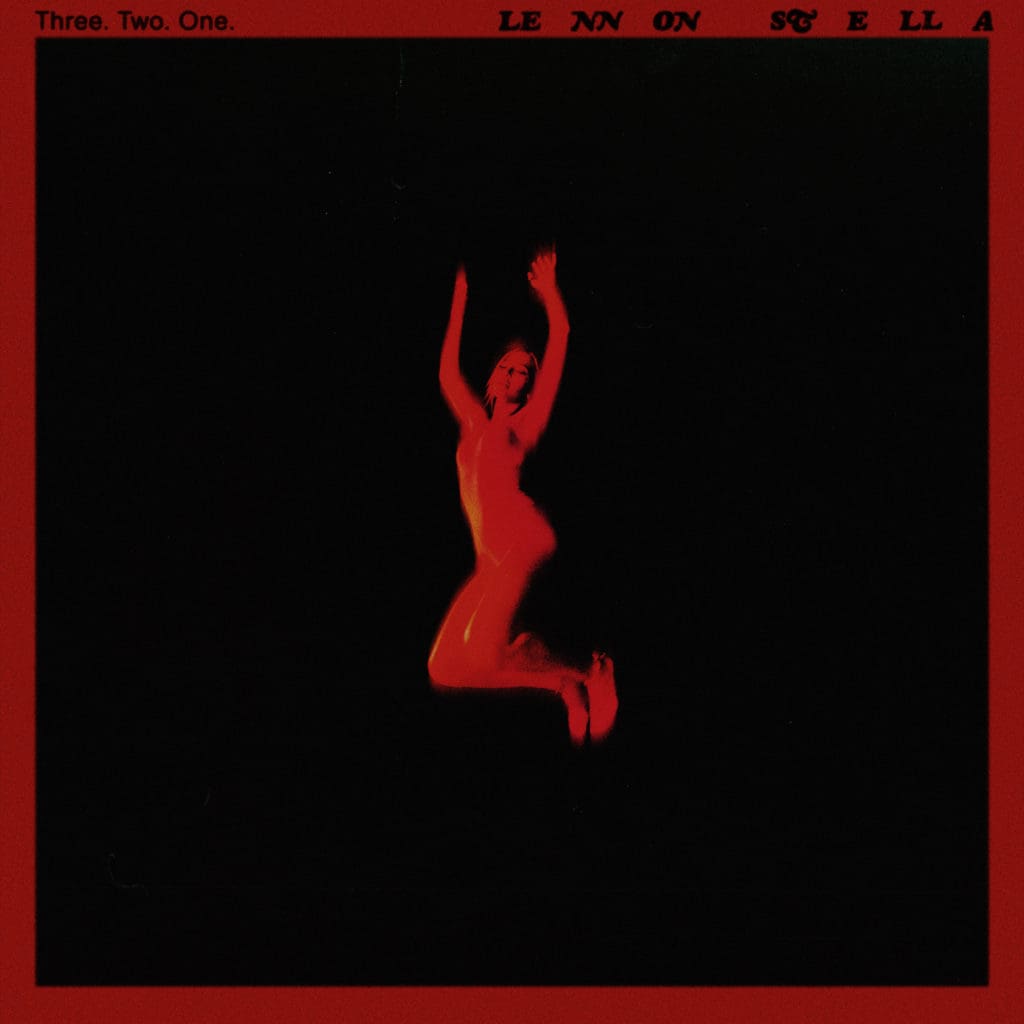 Right from the first song it's clear to me that for Lennon, pop is personal. 'Much Too Much' throws us straight into the deep end as we hear her voice her deepest insecurities and fears while in a relationship.
"What if I'm just a little too much, too much for you?"
Filled with questions and anxieties, the song is a manifestation of our intrinsic fear of not being good enough and my inner self-sabotage feels seen. For a debut album, it's refreshing to hear such a vulnerable tone being set from the start. It's not only honest, but more importantly relatable.
Next up is the lead single 'Kissing Other People' and I can't skip over it because we're here five months later and it's still an absolute bop. I'd be lying if it said if didn't have me dancing around my bedroom in quarantine. With hindsight, I spot that this is where Lennon introduces the motif of game-playing when it comes to dating. It's seen in the lyric "You know the game is done, when somebody wins", continued in the successive track 'Games' and also mentioned further down the line in 'Jealous'.
Lyrically, the bulk of the album tackles some heavy emotions and it quickly becomes apparent that Lennon has had her fair share of troublesome relationships. Nonetheless, that music doesn't feel repetitive (or even dispirited) and every track keeps me on my toes. 'Fear of Being Alone' is an example where you expect the song to sound a lot less dynamic than how it does. When the beat kicks in, contrasted with the dreamy background vocals, it makes for a beautiful sonic experience.
Lennon's acoustic vocals are very much the centrepiece of the album and her storytelling is the glue that holds everything together. That was a really weird metaphor, but you know what I mean. You can tell that she's really thrown her heart into the music and her personality shines through. It often feels like, as a listener, you're getting a front row seat to the inner workings of her mind. 'Pretty Boy' has an eerie melancholic mood to it and, personally, it feels the most intimate. I think the reason why a lot of the songs feel that way is because there's no holding back. Lennon bares her soul throughout the album in the form of confessional lyrics that are so raw and vulnerable – she voices her deepest darkest thoughts that the majority of us are too scared to even admit to feeling.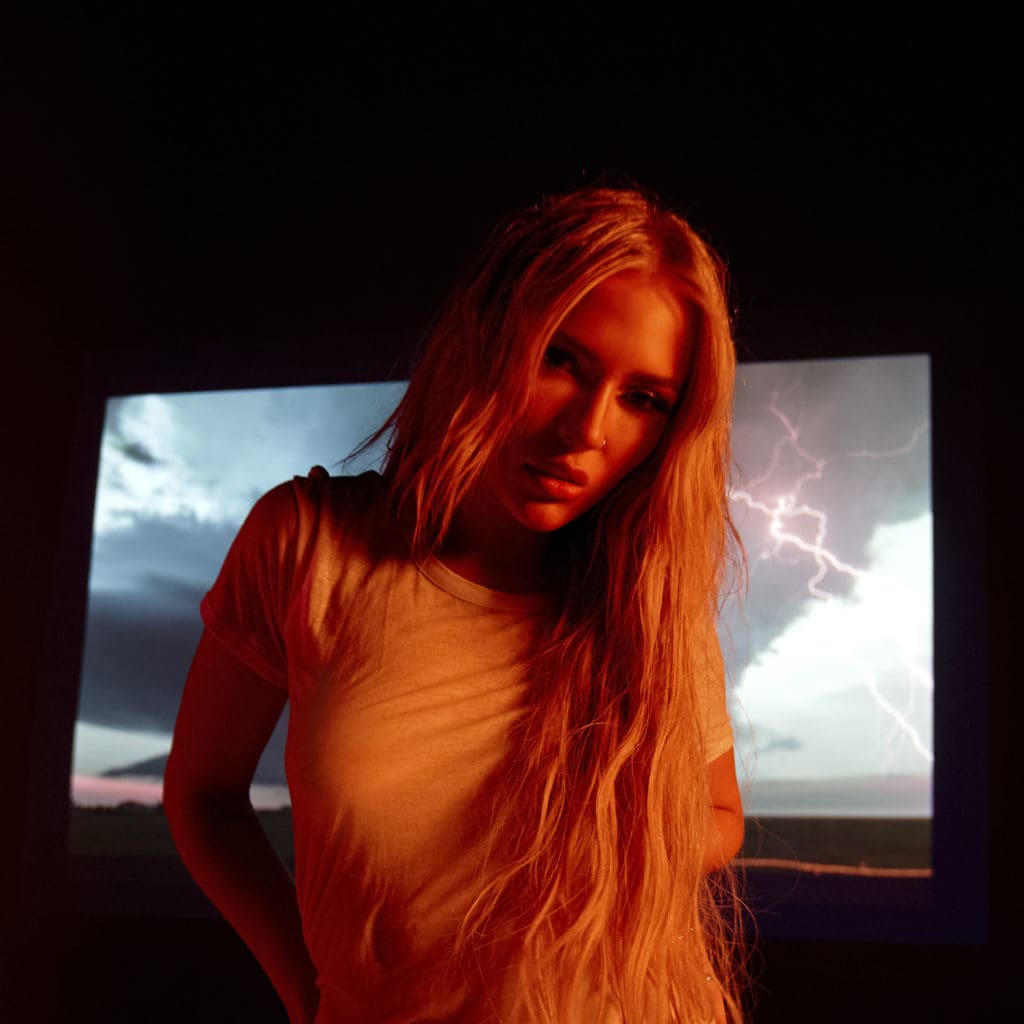 Midway through the album, we get the first ballad with a song about the loss of her innocence. 'Older Than I Am' breaks my heart into a million pieces as Lennon details the struggles of having to grow up too fast. Having been in the public eye since she was a child, it's easy to forget that the songwriter is only 20-years-old. "Sometimes I wish I could do something stupid" is a loaded lyric that indicates the pressure to be perfect that often comes with starting out so young. Lennon shows her maturity in the following track, 'Since I Was a Kid', where she makes it clear that while she had a painful experience, she doesn't hold any grudges.
"We can call it tragic, after everything we've been through
But I think we were healing, even though we didn't mean to."
She may be a solo artist now, but she certainly hasn't forgotten where she came from. 'Weakness', a duet with her younger sister Maisy, sees her go back to her roots in a tender song about their unbreakable bond. Clocking in at almost eight minutes long, it begins with real-life audio footage from their childhood and refers to how seeing each other upset is their breaking point.
"When your eyes are leaking, that's my weakness
When your smile's in pieces, that's when I feel it all"
There are thirteen tracks in total, perhaps as a nod to her lucky number – a fact that I instinctively notice as we happen to share the same birthday. The final song is a gloomy, yet somehow hopeful, musing on unrequited love: "Please don't say goodbye, just say goodnight / 'Cause we know goodbye's the end." It's a sweet sentiment that echoes in my mind, as I realise, I already want to re-listen to the entire album from the beginning.
'Three. Two. One.' is available everywhere 24th April.