Photo: Alessandra Guarneri
In Real Life took the stage at Sonia in Cambridge, Massachusetts, to perform in front of some of their biggest fans. 
The five-piece boy band was full of energy and charisma throughout their entire set, and it's safe to say those in attendance were loving every second of it. If there is one word to describe the group as a whole, it would undeniably be humble. With flawless vocals and intensely memorized (yet natural-looking) choreography, In Real Life showed that they were more than prepared to take over Massachusetts — and the rest of their tour stops around the country.
Fans flocked from all over the state and even out of the country, including a group of fans from London, to see the show for a good reason. If someone were to watch this performance without any context, it would seem as though five childhood friends were doing what they love on stage and had grown up doing it together. Although that's not necessarily the case, it may as well be for these guys.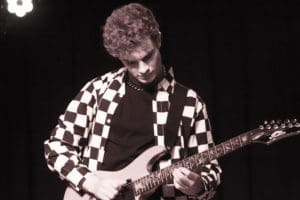 The show opened with In Real Life performing some of their most popular hits, including "Tonight Belongs To You," and later transitioned to some individual performances. Each member of In Real Life was able to showcase their personal connection to music through having their own solo section of the set. Michael Conor gave the crowd a taste of his rap skills while other members, such as Chance Perez, serenaded fans with original tracks accompanied by only an acoustic guitar.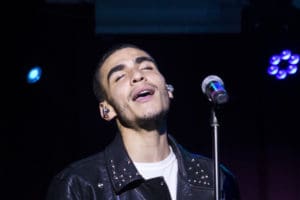 The fan-to-artist connection from the start of the show to the end of the encore was unbreakable. There was constant interaction during the transitions of tracks, and both parties could not stop smiling. One member in particular, Michael Conor, shared his feelings about being able to perform in front of people who genuinely supported him and how grateful he is for this to be his reality. He recalled moments of dealing with hardships in his life and revealed that seeing a crowd full of positive energy keeps him going and makes it all worth it.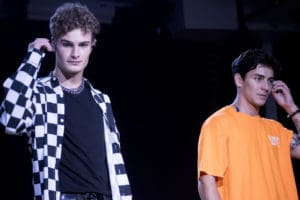 Between the high-frequency screams that filled the venue and the overwhelming feeling of positivity from everyone in attendance, In Real Life were easily able to captivate their audience and make this show a memorable one. Their bond as a band allowed them to perform as flawlessly as possible while still having fun at the same time. And to say they are evidently blessed to be doing this would be an understatement. The passion they all exude while performing is inspiring and makes their show something that is hard to walk away from without wanting more.
If you have yet to see them take over a venue at a location near you, it's time to get your tickets while you still can. Click here for tickets and information about In Real Life's current tour.