From posting a row of white squares on his instagram to performing with Stevie Nicks, 2017 was monumental for Harry Styles . The year marked the beginning of Harry's remarkable solo career with the release of his first official single, 'Sign of The Times', followed by his critically acclaimed debut album, 'Harry Styles'.
Our favourite flower boy, then went dad-dancing around the world on his first ever solo tour and between all the rainbow flags and gucci suits, here's a comprehensive list of our top 24 Harry Styles' moments from 2017.
24. ALL THE SUITS!
You cannot deny the fact that more than anything else, you'd be excited about what glittery, floral suit Harold was about to pull out of his wardrobe every time he was due for an appearance. He did ditch his usual printed garbs for a couple solid-coloured suits and even risked looking like a picnic table cloth (for which he was mercilessly grilled by friend and radio-host Nick Grimshaw) but he managed to look absolutely stunning in every single outfit. Honestly, is there an article of clothing in this world that this man cannot pull off?
23. Singing 'What Makes You Beautiful' on tour
When media couldn't stop separating Harry from One Direction and writing about how he wants to keep his new classic rock self away from the kind of music he was making in the past, Harry did the unpredictable and pulled out the most One Direction song of all One Direction songs and gave us a 2017 rendition of 'What Makes You Beautiful'. Rockier but just as fun as day one.
22. Performing at the iHeart Radio Festival
Harry performed at the iHeart Radio Festival looking positively radiant in a custom harlequin print Gucci suit that earned him a lot of comparisons to….uh Pennywise. With Louis Tomlinson and Niall Horan performing at the same event, it was a busy weekend for One Direction fans.
21. Covering 'Wild Thoughts'
When Harry was on BBC Radio 1′ Live Lounge, none of us expected him to cover 'Wild Thoughts' out of all the song he could cover but boom! Harry is always the one to surprise.
20. Being on 'The Late Late Show' for an entire week
While promoing his debut album, Harry was a guest on 'The Late Late Show With James Corden' for an entire week and the show was endearingly called 'Late Late Styles'.
19. Hosting 'The Late Late Show'
Harry, being the wonderful friend he is (definitely not weighing in the possibility of him winning the godfather race), made a comeback to host 'The Late Late Show' on a very short notice when James Corden had to rush to the hospital for the birth of his child.
18. Performing 'Two Ghosts' on a rooftop overlooking London
Talking of Harry's appearances on 'The Late Late Show', he gave a tear-jerking performance of 'Two Ghosts' on a rooftop overlooking London against the backdrop of a dark summer sky.
17. Carpool Karaoke
Apart from singing along to songs off Harry's album and classics like 'Hey Ya!', Harry and James Corden also re-enacted scenes from 'Titanic' and 'Notting Hill' and Harry single-handedly described the plight of his fans- "Crying, but in a cool way".
16. Wearing Nail Polish
Harry has always been comfortable in his androgynous sense of fashion and he didn't shy away from painting his nails while attending the 2017 ARIA Awards and the launch party of his 'Another Man' magazine cover.
15. Spaceboy Styles
Don't act like this sweater didn't improve your grades, clear your skin and made your crops flourish.
14. Performing at 'The Today Show'
Harry gave a wonderful performance at 'The Today Show' in a gorgeous pink suit where he also debuted 'Carolina' and sent the fans attending and the ones watching livestreams at home into an almost cardiac arrest when he broke into the notes of a One Direction classic, 'Stockholm Syndrome'.
13. The 'Kiwi' music video
'Kiwi' off Harry's album leans more towards rock and edgy and no one expected the video to be the exact opposite- fluffy and pretty. No one's complaining though. Harry with cakes, kids and dogs? It's a YES from me!
12. 'Behind The Album' Documentary
To give us better insight into the making of Harry Styles as a solo artist, Harry whisked us all way to Jamaica through his 'Behind The Album' Documentary which also included Harry performing all the songs from his album at the infamous Abbey Road Studios and perhaps the most painful footage of Harry getting his lovely locks chopped.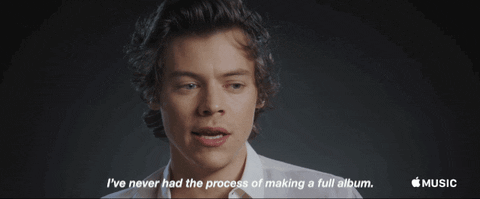 11. Gracing the cover of 'Rolling Stone' Magazine
Cameron Crowe curated a piece for the magazine detailing the an entire year of creating new music in Harry's life and Harry graced the magazine cover looking as lovely as ever.
10. Harry for 'Another Man'
Harry shot three separate covers for 'Another Man' Magazine accompanied by an equally wonderful photoshoot and interview describing and talking about some of his most prized possessions.
9.US television debut of 'Sign of The Times' on 'Saturday Night Live'
Harry made his solo television debut at 'Saturday Night Live' and apart from his maiden live performance of  'Sign of The Times' on US television, he also danced in the opening monologue, did a near to perfect impersonation of Mick Jagger for a 'Family Feud' skit and played a soldier in a Civil War boyband skit.
8. Google using 'Sign of The Times' as background music for their 2017 roundup commercial
2017 was just as much a year of trials and tribulations as it was of hope and resistance. Google depicted this brilliantly in their year roundup video and 'Sign of The Times' playing in the background was goosebumps inducing.
7. Harry made it to the list of Barack Obama's favourite songs of 2017
Barack Obama shared his year-end playlist of the songs he loved the most in 2017 and 'Sign of The Times' made the cut.
6. Covering 'The Chain'
Harry covered Fleetwood Mac's 'The Chain' while performing at BBC Radio 1's Live Lounge which was massively appreciated by the audience and Fleetwood Mac themselves. Little did we know, Harry would end up performing the song with his idols in January 2018 at an event honouring Fleetwood Mac.
5.Creating a safe space at his concerts
At every single one of his shows, Harry told the audience to feel free and safe to be whoever they wanted to be. He assured them he loved them all equally and did not miss any chance to prance across the stage with rainbow flags every night.
4. Performing with Stevie Nicks at The Troubadour
While performing with Stevie Nicks, his childhood idol, Harry was awestruck. He was close to tears and at one point sat down facing the stage, admiring Stevie Nicks the way Harry's fans admire him. He not only performed Stevie's songs 'Landslide' and 'Leather and Lace' with her but also had the privilege to sing his song 'Two Ghosts' with her.
3. Releasing 'Sign of The Times'
The single release announcement was one of the most nerve-wracking things Harry has ever done. After being MIA for almost a year and days before release, Harry posted three white squares on instagram and changed all his social media layouts to white. This sent the entire fandom into hysterics until the song was released later.
The hysteria had just stopped but Harry had to go ahead and dangle 15,000 feet in the air for the music video and we were back to square one.
2. Making his Hollywood debut
In a year full of sweet achievements, one of the best things to happen to Harry was his role in Dunkirk. Harry made his acting debut in a Christopher Nolan film alongside an impressive ensemble and managed to charm both the audience and critics despite limited dialogues and scenes due to shared screen time.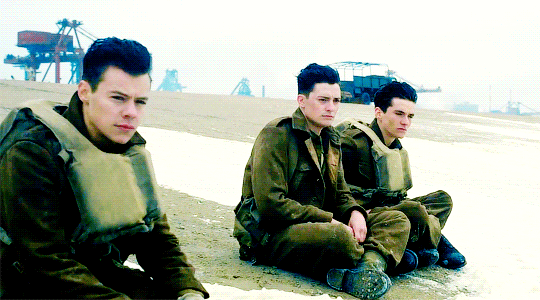 1. 'Harry Styles': The Album
Releasing his debut solo album was the highlight of Harry's year. Written and recorded in Jamaica and Los Angeles, 'Harry Styles' is the perfect soundtrack for when you're out and down but also want to dance.
Here's wishing Harry a very Happy birthday! Congratulations on an excellent 2017. We cannot wait to see what 2018 brings for you and what you have in store for us (hint: we really do not mind HS2).
Did we forget any of your favourite Harry moments from 2017? Leave a comment below and let us know.
Featured Image Source.