After seven years of waiting, The Wanted are finally back and they've just released their highly-anticipated comeback single. 'Rule The World' came out at 8am UK time on Wednesday.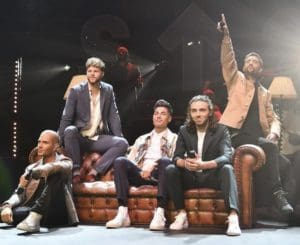 With sounds of a typical The Wanted song, 'Rule The World' promises to be another big hit for the band. The dance floor energetic track was written by Max George (a member of The Wanted), Ari Leff and Michael Pollock.
As well as releasing the single for their loyal and patient fans, the band also dropped a music video that included some beautiful visuals. Jay, Nathan, Tom, Siva, and Max are seen holding onto parachutes before standing in front of stunning fireworks. You can watch the music video down below.
The single release comes just after The Wanted announced their first headline UK tour in seven years. Did you manage to grab any tickets to the tour? Let us know in the comments below!