Jaehyun's first solo single, 'Forever Only', has finally been released.
'Forever Only' is indeed an attractive R&B song – as previously described – but it is also exquisitely sultry with its addictive guitar riff and bass beat. It's a melody – and a song – that you would not mind listening to over and over again (or forever only).
On August 17, Jaehyun went live on Instagram and shared some behind the scenes about the production of 'Forever Only'. Jaehyun said that while working as a group it's really fun and can show their flashy sides and challenging concepts; he also thinks that he wants to share his honest self and emotions that everyone can relate to and emotions that everyone can feel through songs. He revealed that it had been a long time since he wanted to release a song filled with his feelings and his voice.
'Forever Only' is a charming song, but there's loneliness inside it that is well expressed through the lyrics. Jaehyun is credited as a lyricist – in the Instagram live, he revealed that he personally thinks the lyrics in the bridge part are good.
In the lyrics, Jaehyun dwells on the feelings of loneliness and emptiness from a past relationship and the deep desire to be around that person. While things remain unsettled and temporary in real life, 'Forever Only' seeks a permanent bond that will last forever. In the emotionally charged chorus, Jaehyun sings, "The empty space you left behind / Fills mе with deeper longing for you / Bit belated this irony / Hеart is lost and lonely, lonely / Leaving a pain that spreads / The goodbye and a final kiss / Now I see you walking away / Be my forever only, only".
The third verse and the bridge are simply poetic beauty: "Dusk settles upon the night ocean / The colors deepen / Two gazes ebb and flow / Unfathomable depths of the night ocean / Sink deeper and deeper / This warmth still remains" and in the bridge "Memories of you / All that I have now that you're gone / These traces cherished only by me / Uh, be my forever only (Yeah)".
'Forever Only' has been released alongside a music video reflecting the feelings of emptiness and loneliness well expressed in the lyrics. The music video follows the narration Jaehyun laid in the lyrics and can be split into three parts, matching the three verses.
In the first part, we see Jaehyun in a bedroom and on the beach, playing the guitar and coming to terms with the feeling of emptiness. Here the visuals are captured during the "golden hour" and for a brief moment, we are looking at Jaehyun from the point of view inside the guitar.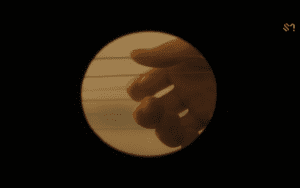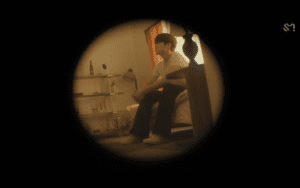 In the second and third parts (verse 2 and verse 3), the scenes switch between sunset ("Dusk settles upon the night ocean"), "blue hour," and ultimately, night. Here Jaehyun goes on a ride on a motorbike and then lets his emotions "sink deeper and deeper" in the ocean; yet "this warmth still remains" and Jaehyun is left with "these traces cherished only by me". Here we see two of Jaehyun's favorite items: the Otaru music box grand piano (the first music box he has ever purchased) and the Leica's Minilux film camera (the first film camera he bought).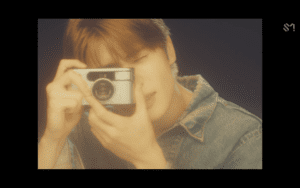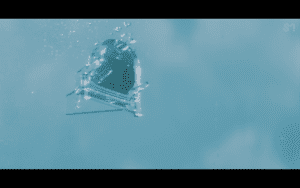 'Forever Only' has topped iTunes Top Songs Chart in 13 countries – including Indonesia, Colombia, Singapore, Peru, Thailand, Paraguay, Malaysia, Laos, Mongolia, Kazakhstan, Vietnam, Brunei and the Philippines. Jaehyun's first single also landed No.6 on the Worldwide iTunes Song Chart.
Jaehyun will perform 'Forever Only' on THE NCT SHOW's MUSIC SPACE; the live clip will be available on NCT's YouTube Channel on August 21.
In the NCT LAB project, 'Forever Only' is the fourth single to be released. The project was kicked off with Mark's 'Child', followed by NCT U's (Doyoung, Mark and Haechan) 'CoNEXTion' and NCT U's (Taeil, Kun and YangYang) 'Rain Day'.
Jaehyun's 'Forever Only' is available on all streaming platforms.