GOT7's Jackson Wang is once again proving his global popularity by winning the "God Male of the Year" at the 2019 Weibo Night Awards on January 11.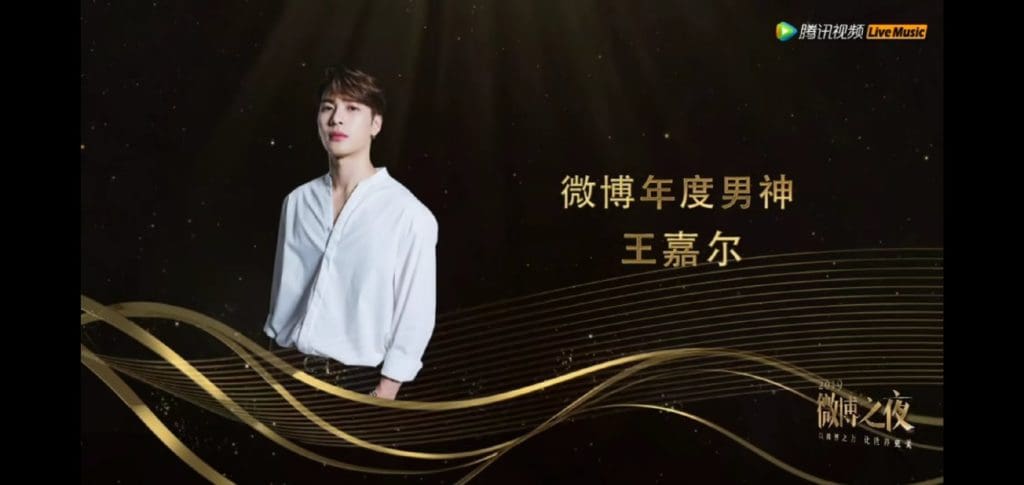 The "Male God of the Year Award" is given to a male artist who is not only handsome but very talented and widely popular.
In addition, Jackson already won three awards at the NetEase Cloud Music 2019 Awards in December and was invited at the Hunan Television's New Year's Concert, where he performed "Bimmer Ride" and 'Bullet To The Heart", proving his growing popularity in China.
[INFO] 191223

NetEase Cloud Music 2019 Awards:#JacksonWang1stAlbum #MIRRORS clinched
🏆 Popular Album of the Year (Chinese language)
🏆 Popular Album of the Year (Pop music )@poetristephanie & @JacksonWang852's I Love You 3000 II wins
🏆 Popular Collab Song#JacksonWang
👏🥳 pic.twitter.com/yhep2POqqj

— Jackson Wang Global (@JacksonWGlobal) December 23, 2019
To further establish his global popularity and his solo career, Jackson is also active outside Asia. His solo English album "Mirrors", released in October 2019, entered 10 major charts, including the U.S. Billboard 200, the 32nd place on Billboard's main chart, showing off his global influence.
Jackson has recently took on his social channels to share with fans his plans for 2020.
Facts:
FEB MARCH APRIL MAY JUNE and so ON
Surprise💥
Be ready 2020 🙏
TEAM WANG Official members?
R
U
READY😯??
-Lmk –#TEAMWANG

— Jackson Wang 王嘉爾 왕잭슨 (@JacksonWang852) January 14, 2020
Jackson Wang is surely ready to make history this year.