YG Entertainment
YG Entertainment's new girl group BABYMONSTER has finally made their pre-debut. The 7 member girl group with members AHYEON, PHARITA, RORA, CHIQUITA, RUKA, HARAM and ASA are finally ready to show the world what they have in store for us with their pre-debut single 'Dream' — which is only exclusive to hear on YouTube.
BABYMONSTER is THE new girl group that should follow YG's other girl groups BLACKPINK and 2NE1 in their footsteps. After following the 7 girls in a YouTube series called 'Last Evaluation', which contains 8 episodes, where you can see how their life is as trainees, it is finally time for the group to show what they've worked on. With their pre-debut song 'DREAM' it does exactly reflect the group on their dream to become an idol. Now the time is finally there, can we already hear a tease of the group their strong vocals and rap skills. 'DREAM' perfectly describes how the group made their way to the top, which you also could see during the YouTube episodes of their 'Evaluation' episodes.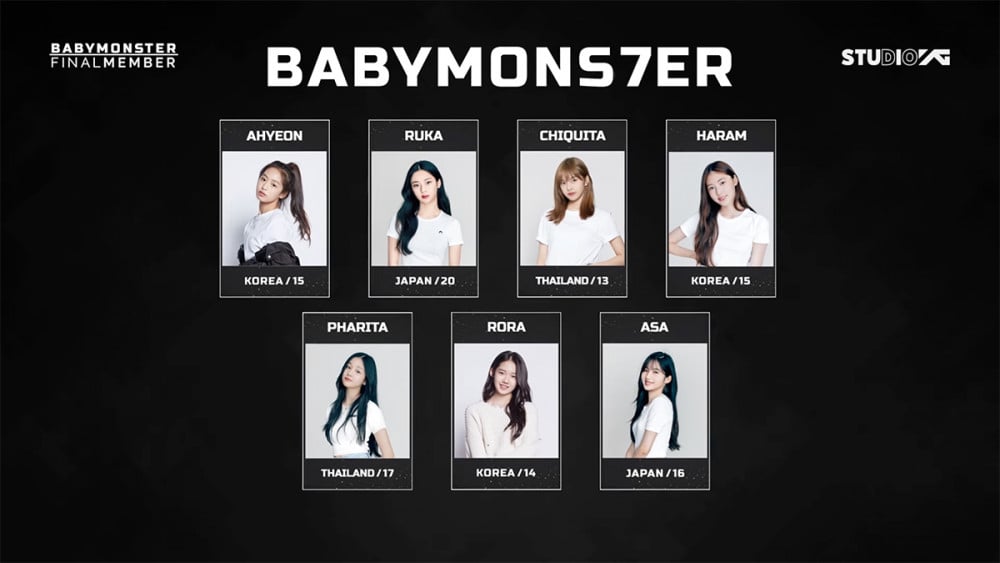 On May 11 has YG Entertainment's founder, Yang Hyun-suk posted a video of the final line-up of the group, which got followed up 2 days later by their pre-debut song 'DREAM'. For now it's only a matter of time for BABYMONSTER to officially debut.