All of this week, New Hope Club have been live-streaming for their fans in what they are calling their 'Stay At Home' tour. Every day, one of the trio did a livestream from Instagram or YouTube with different things to keep their fans entertained.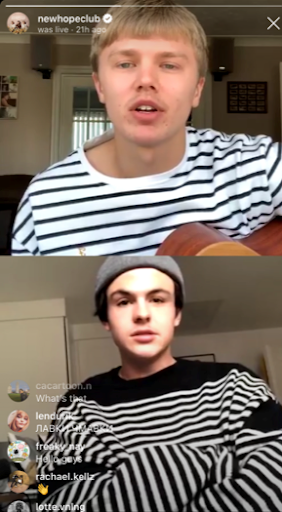 First up was George doing a house tour. George live-streamed on the official New Hope Club Instagram account for an hour. He started the livestream by asking how everybody was then proceeded to show the fans watching his bedroom at home. New Hope Club merchandise was seen around his room, along with his collection of guitars and a world map with pins where he has performed. George then went on to play the guitar and asked fans for songs to sing, then added in Blake who also requested a song for George to sing.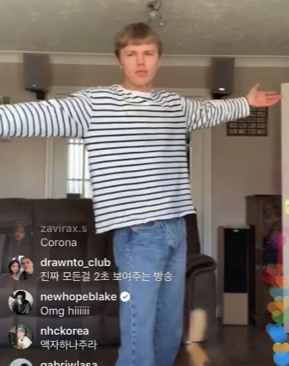 On the second date of their tour, it was Blake's turn to go live on Instagram. Being the lead singer of the band, Blake doesn't get as much time to show off his guitar skills but this livestream proved a chance for him to shine. He played a few songs acoustically for the fans, and even treated them by showing how he produced the individual tracks on their self-titled debut album. His sister, Abbie, also made an unannounced appearance in the live stream by scaring Blake.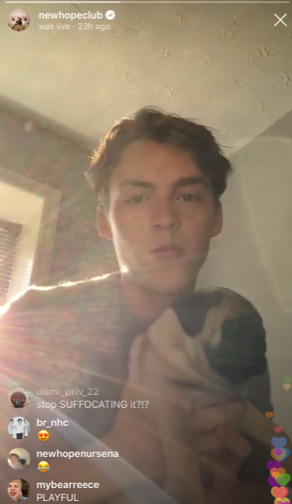 Last but not least of the trio, Reece went live on Thursday for his home tour. Reece played a few songs then showed fans around his room which consisted of a very appealing snack drawer, Disney toys and posters of the Beatles with some very strange lamps. He also introduced his family's very cute new puppy, a pug named Bobby.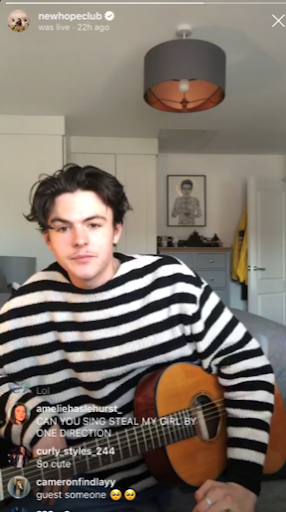 Four days into the tour, their YouTube account posted a pre-recorded video of George doing a guitar tutorial for their song 'Let Me Down Slow'. The video was just shy of ten minutes long and George talked budding guitarists through how to play the song with visuals alongside him on the screen.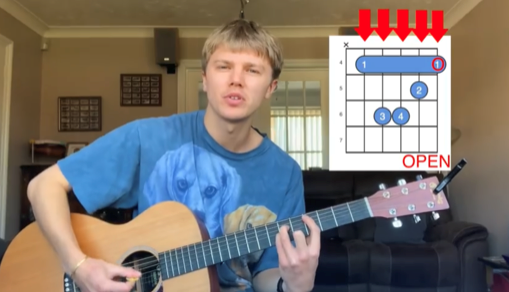 Saturday was the YouTube premiere of their DVD, which was included in their album bundle. The DVD shows each date of their 'Love Again' world tour and shows how much the band has achieved in the last year. George went live on New Hope Club's Instagram then introduced Reece to watch along with him, they both watched the first half of the film commenting on it to the fans. For the latter half of the film, Blake joined George on the livestream to share his thoughts on the film.
All of the live streams can be caught up on here. You can also watch George's YouTube tutorial here.