Meet Teezo Touchdown – don't worry, you're early
He's about to become your new favorite artist.
As hip-hop sensation Tyler, the Creator embarks on his 32 show tour this spring, fans were pleasantly surprised to find that a newcomer named Teezo Touchdown would be one of the openers among his star-studded lineup.
So just who is this new artist?
Teezo Touchdown, a Beaumont, Texas resident, has created and produced music on Soundcloud.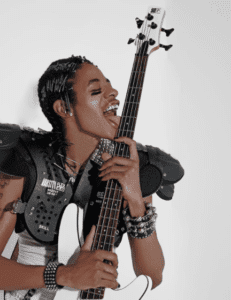 In 2020 he released a viral hit, 'SUCKA!' ft. Fred Flippstone. Teezo blends a euphoric mix of rap, alternative rock, and funk with an eclectic and exciting fresh take on hip-hop. This, plus his stage presence of wigs, choreographed dances, and over-the-top characters, Teezo is unlike any other artist out there.
Cheeky, powerful, clever, and fresh. His new sound has garnered much attention and has cultivated fans like tourmate Tyler, the Creator, and fellow Soundcloud break-out artist, Chance the Rapper.
Since his first big hit, he has been releasing hit after hit for his Soundcloud audience; 'Social Cues' (2020), 'I'm Just a Fan' (2021), and his latest success, 'Handy Man'(2022).
Just as he remarks in his Instagram and Soundcloud bio, "Don't worry, you're early." We are confident this is only the beginning of an exciting and whimsical career for Teezo.
Catch Teezo Touchdown opening for Tyler, The Creator, on his North American tour this spring.