Re-introducing: Rebecca Black
Trust me, she'll be your newest obsession!
You think you might already know everything there is to know about internet sensation Rebecca Black. However, I want you to take a step back, take a deep breath, and delete all that.
We all know where she started her career: The iconic song "Friday" was released 10 years ago, and Rebecca dropped a hyper-pop remix of the song to celebrate.
As everyone does, she's grown up a lot since she was 13. You might have never looked back on Rebecca Black since "Friday," but I've been obsessed with her for the past couple of weeks. Honestly, I think she is one of the coolest musicians out there at the moment. Since 2011, she's been consistently putting out music that wipes away all the doubt you might have of her because of the internet turning her into a meme.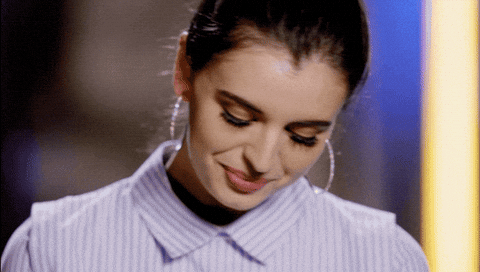 Her music, especially since that of 2019, has been so, so good. If someone were to ask me to recommend a new artist, I would immediately say Rebecca. After just one listen to her newest songs, she hooks you right in, and you just want to keep digging into her discography. Believe me, we truly have been missing out on this gem of a musician since 2011, and she deserves way more respect on her name than she is given now.
Her latest release, "Girlfriend," is my all-time favourite. Rebecca came out a while ago, and we LOVE that for her! The song talks about wanting (and going) back to your ex-girlfriend, no matter what your friends think of you doing it. The yearning and the good memories are just way too heavy for you to NOT go back to someone. As someone who is attracted to women as well, hearing a female pop star singing about her relationships with a woman is so refreshing, and especially in the fun way that Rebecca plays it.
Her other songs, like "Do You," are beautifully crafted and definitely worth a listen. Her voice in this song comes out perfectly and makes you regret missing out on it as long as you did. I know I've said that a few sentences ago, but trust me when I say this: You'll be there like, "WHERE HAVE I BEEN ALL THESE YEARS?!"
Another favourite of mine is "self sabotage," a song that talks about doubting yourself with everything you do and hits close to home for everyone. Rebecca wrote the song about the pressures that come with fame, especially when people will dismiss your work because you did something over 10 years ago.
If you're still not convinced, I would recommend you to go to her TikTok. Rebecca is absolutely even more awesome on there. Trust me – you do NOT want to miss out on anything Rebecca does anymore!
@msrebeccablack

its!! okay!!! to be proud of yourself!!! and cool w who you are!!!!!!
Thank you, Rebecca, for re-bringing joy into our lives. We can't wait to hear more music!