Instagram
Lennon Stella talks her upcoming 2020 tour
After wrapping up a tour with The Chainsmokers, Lennon Stella is already gearing up to return to Europe and the UK for a headlining tour towards the beginning of 2020.
The "Kissing Other People" singer caught the attention of thousands this past year with her smash-hit singles, including "Polaroid" and "La Di Da," and quickly gained a vast amount of supporters. Her genuine personality and passion for music resonates with people from around the world, and, if one thing is certain, this is only the beginning for Lennon Stella.
In an exclusive interview with United By Pop, Lennon Stella opened up about touring, her latest single and more.
---
You've been on tour for a while now with The Chainsmokers and 5 Seconds of Summer. How has that experience been?
It's been so fun! They are such great guys and their whole crew is just so kind and welcoming. They have created a really friendly army of people around them and it's made the tour so enjoyable and lighthearted. It's truly been so fun. I've had the best time!
What has been your favorite song to perform on tour?
I think right now my favorite one is probably "Kissing Other People." It's such a fun one to play live because it gets people kind of hype and it's the newest one!
I'm sure "Takeaway" must be incredible to perform live too! How has the response been when you performed that one on tour with The Chainsmokers?
It's such a fun one to do live. It's cool to do my set and then come back out to do that song with them because it kind of just ties everything together. It's been so fun to play that with them every night!
How cool is it to see people who came out to that tour specifically to see you perform?
That really is the coolest thing. Ultimately, I'm doing a 30-minute set, so it's so cool to know that people are coming to see me specifically and to make me feel loved and welcomed. There are people who will come out to a bunch of shows and they bring their friends, so it's really cool. It's so comforting.
You recently announced new dates for your tour in the United Kingdom and in Europe next year! How excited are you to be performing for some of your biggest fans in 2020?
I'm so excited. I did a European run earlier this year with Anne-Marie, but that was opening…so it's going to be really cool to headline. It's very warm over there and I think the energy and [I like] the way that the audience is different from the states. It's going to be really cool to headline and have a full tour there. I'm so stoked!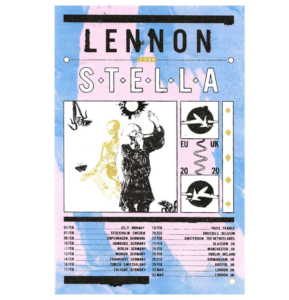 Do you have any tour stops that stand out to you or that you can't wait to return to?
I've been to Zurich, Switzerland, a couple of times and that's one of my favorite places. I've been dying to go back there! I love the energy there and think that it's such a beautiful place.
What do you love most about your fans and having them as a support system?
I really feel like it just has made this feel so comforting. Like at an arena show, there are a bunch of people who aren't going to know who I am and that's totally okay. But to have people that I feel like listen and care…it's very comforting. The fact that they'll come to multiple shows is just very surreal and hard to wrap my brain around. It's the coolest feeling and it makes me feel very secure and safe.
Is there anything you can tease about what will be on the setlist for those tour stops in 2020?
Definitely new songs from my [upcoming] new album. I'm excited to play new songs that haven't been released yet.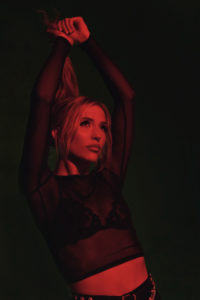 Is there anyone you would like to collaborate with next year?
There isn't anything planned as of now, but there are so many people that I'm a big fan of. I love Tame Impala…something with them would be really cool!
What would you say has been a highlight of 2019 for you?
Definitely this tour. It has done a lot of things for me. It put me in the eyes of so many people and just from my set, it really made me grow and in a way, I kind of got thrown into it. Like before this tour, I played in venues that were about 1,000 people capacity. Going from that to a full-blown arena without any experience prior to it…I was kind of forced to grow and navigate that. This tour has been an evolution of me personally and internally.
---