It feels like it was only yesterday when Harry Styles was introduced into our lives. The 16-year-old who sang "Isn't She Lovely" grew up right before our eyes and managed to win a GRAMMY. For a lot of us, this has been an 11-year-long journey. Let's travel back in time to see how Harry has grown as an artist.
What we know of Harry before the X-Factor is that he was in a band called White Eskimo. They even did some wedding performances and sang cover songs like "Valerie" and "Summer of '69." There's even a 13-minute long video below if you want to watch young Harry sing songs he'll never put in his repertoire now. (Honestly, I didn't know I needed Harry singing Amy Winehouse, but I am so glad he did.)
Shortly after the band, Harry (as we all know), auditioned for the X-Factor in the UK and got a "no" from Louis Welsh but enough yeses to go through to the second round. Thank god he did, because how would we ever survive without Harry?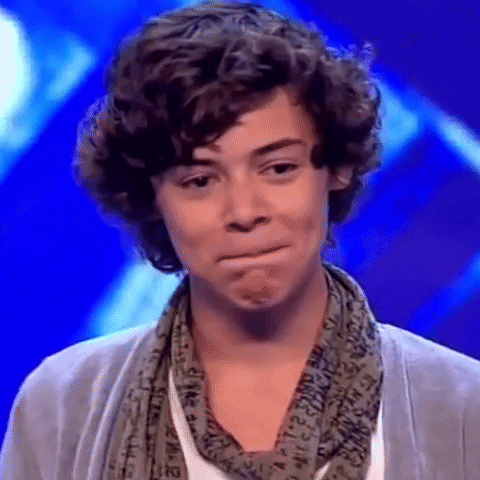 This feels like a tale I will later tell my children — how there were five guys who made it to X-Factor's boot camp but were not chosen to continue to the judges' houses. However, just when Harry stood outside with his suitcase, he was called back inside and joined One Direction with the other four members, and the rest is history.
In the judges' houses, aka Simon Cowell's house, the boys performed their all-time favourite cover of Natalie Imbruglia's "Torn," where Harry sang the lead. This not only captivated our hearts but the judges' as well. They saw a potential in the boys together that they did not see before, and they got through to the live shows where they accumulated a fanbase the likes of which the X-Factor had never seen before. One Direction became an overnight sensation, and from there it just never stopped. The rest is history!
Between One Direction albums, we unexpectedly get our first glimpse of solo Harry Styles. Out of nowhere, a song called "Don't Let Me Go" is leaked. It was strange to hear Harry's voice alone without any of the other guys singing with him. However, it became an instant fan-favourite. Almost everyone I know that listens to One Direction knows this song by heart. Harry never released it officially, and it can only be found on YouTube, but the crowd would go absolutely crazy if he would ever perform this live. His voice here sounds young, raw, and promising. It was Harry sounding vulnerable like we had never heard before. Getting our first ever taste of solo Harry in 2013 left us longing for more, but luckily, we could enjoy One Direction a little bit longer before that happened.
And then, the world turned upside down for us: Harry tweeted a very suspicious tweet and posted three blank squares on his Instagram. I think for a lot of us this was the most stress we had ever felt in our lives. Enter "Sign of The Times," a 6-minute-long rock ballad and a risky move for a first official solo single. However, it paid off. The song, as of today, has almost accumulated 800 million streams on Spotify. I wish we could count the times people have played it on their albums at home because I feel like that would have tripled that number!
Shortly after "Sign of The Times" dropped, Harry's self-titled album Harry Styles was released for all the world to hear. We didn't know it back then (or did we?), but this was the album that would change his life (and our lives) forever. Harry Styles came with a lot of surprises, such as "Only Angel" and "Kiwi," and it was Harry's voice like we had never heard before. It was hard to know what to expect from Harry — except greatness, of course — as the only solo material we had had from him by then was four years ago, which in music time is a lifetime. The album is still seen as one of the best albums to be released in the 2010s, and as it should be. According to the International Federation of the Phonographic Industry, Harry Styles was the ninth global best-selling album of 2017 with sales of 1 million copies!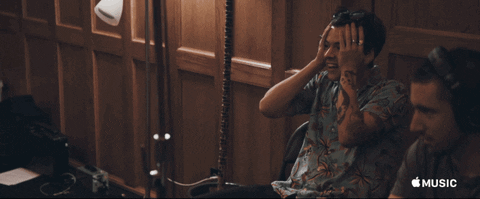 Not only did he release an album, but we also got to enjoy two tours with this album. Firstly, a theatre tour that sold out in literal seconds. I think I have never, ever, in my life experienced such a difficult ticket sale. There were blood, sweat, and tears involved. The tour was intimate, personal, and gave us a peek into what we could expect from solo Harry live. As soon as the tour ended, we had to prepare for the larger arena tour he had planned for the same album. This one was bigger, wilder, and even more fun. Singing his solo songs and even One Direction songs with him in one big room felt like a dream. When you're inside that venue, you feel like you're a part of something big – and you are: You're part of Harry Styles' music career.
After what seemed like forever, Harry's sophomore album Fine Line was introduced into our lives — a record that was even more Harry Styles than his first album was. "Watermelon Sugar" even won a GRAMMY (do I even need to say this?) and has gotten over 1 billion streams on Spotify. It seems so crazy to think that the guy that worked in a bakery, performed at weddings with his high school band, and sang "Kids in America" on the X-Factor has achieved all this.
Seeing Harry grow up from a young boy with dreams to spare to an actual GRAMMY winner was truly an honour for me and for a lot of fans as well. His musical evolution, from only covering songs, to singing songs that were written for him, to songs he co-wrote being put on the One Direction album, to songs he wrote solely by himself getting out there to the world, is absolutely incredible to see. And to think, that this is only the beginning.