BTS Hoseok, or how you may know him as – J-Hope, is turning 27 (28 in Korea) this February 18th. The rapper is loved and cherished by ARMY for many reasons, but mainly for his cheerful and carefree personality, they describe him as a ray of sunshine. J-Hope always brings a smile to everyone's face when he uses his famous catchphrase "You're my hope, I'm your hope. I'm J-hope".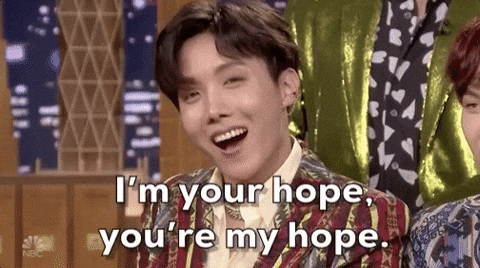 Besides being an amazing rapper he's also an extraordinary dancer and never fails to leave his fans astonished with his talent.
It's officially J-Hope Day in South Korea now and fans around the world have many amazing projects running and ready to celebrate BTS sunshine's birthday. Since the beginning of the month, "Hobiuary" – how ARMY like to call it – they've been focused on making this day even more special than it already is. The fanbase have and are still donating to many great causes from every part of the world.
https://twitter.com/OneInAnARMY/status/1360590136690491395
#LoveNeedsHope fundraiser to celebrate J-Hope's birthday is still open, until February 17 via PayPal.

A project to help a cancer Hospital in Brazil @hospitaldeamor
In collaboration with @JhopeSwissArmy@bts_swiss_army

Contact @BTS_Swiss_Funds if you want to donate. #제이홉 https://t.co/7FcoJyXwaW

— J-Hope Team Europe (Rest) 🇨🇭🇮🇹🇵🇹🇪🇸🇵🇱🇬🇧 (@JHopeTeamEurope) February 13, 2021
ARMY also managed to display in different places videos and ads celebrating his birthday. Billboards, subway stations and important buildings will be displaying birthday messages for J-Hope's birthday. He'll be the first star to have a birthday project displaying at "The 1" in Times Square in New York.
https://twitter.com/Baidu_jhopebar/status/1359120413255634950
https://twitter.com/JHOPE_TN/status/1360665108972769297
https://twitter.com/thefactnews/status/1361215200792207366
Some other projects involve ARMY and their creativity. They are making birthday videos, birthday cards, writing themed stories and there's even a dance contest happening for J-Hope's big day. How awesome is that?
https://twitter.com/DdaengLifeUnite/status/1347543168343035905
We wish J-Hope the happiest of birthdays and for him to keep shining as bright as the sun.