BLACKPINK and Selena melt fans' hearts with new song Ice Cream
Last week BLACKPINK and Selena Gomez released their new song Ice Cream, accompanying it with a sweet new music video.
K-Pop girl group BLACKPINK have outdone themselves once again with their new song Ice Cream, featuring Selena Gomez, showing fans across the globe a different side of themselves in their sweet music video. Returning to the music scene with How You Like That two months ago, breaking records and gaining many awards and nominations, Rosé, Jisoo, Lisa and Jennie have decided to bring another collaboration for this comeback, following their highly successful song Sour Candy with Lady Gaga. This time, Selena Gomez joined the ladies, and we can see why. The sweet tone of the song and music video fit perfectly with both BLACKPINK and Selena, almost creating a bridge between their individual music.
The music video follows the sweet imagery that the song name would suggest. The vintage clothing and hairstyle that Selena sports contrasts perfectly with the classic edgier looks and style of BLACKPINK, not to mention Selena's voice works perfectly with the girls. With a bright colour scheme to the video, the video completely emulates the perfect summer feel, playing on the theme of a candy shop, ice cream truck, as well as outdoor activities. This is something very different from the routes and concepts of many other K-Pop groups. BLACKPINK certainly wanted to make a statement with this video, looking like they have stepped straight into a pastel fantasy land.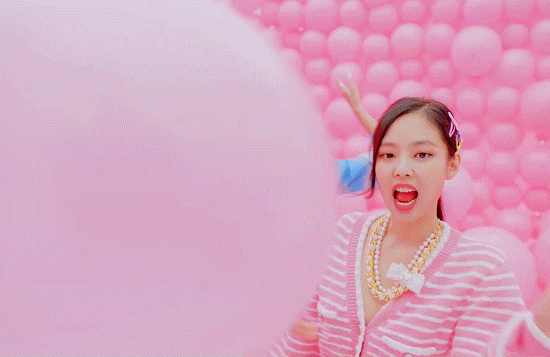 BLACKPINK never fail to disappoint, and it may be said that this is one of their most interesting comebacks so far, with the three songs we have heard over the past few months all being so different, yet so clearly 'BLACKPINK'. This collaboration is definitely one for the music history books.