How to steal every look from Selena Gomez's street style marathon for less
The heart wants what it wants (but the purse strings don't allow it)
Selena Gomez has been a busy gal promoting her new music this past week all while somehow still managing to look like an absolute goddess at all times. Tbh we're not even surprised at this point. Sel was snapped on the streets of NYC wearing a marathon of different outfits over the course of just two days and we've got serious style envy.
The heart wants what it wants, but sadly the purse strings don't allow it. We obvs can't afford her glamorous designer wardrobe, so we've done some sleuthing and have luckily found some dupes for us babes on a budget.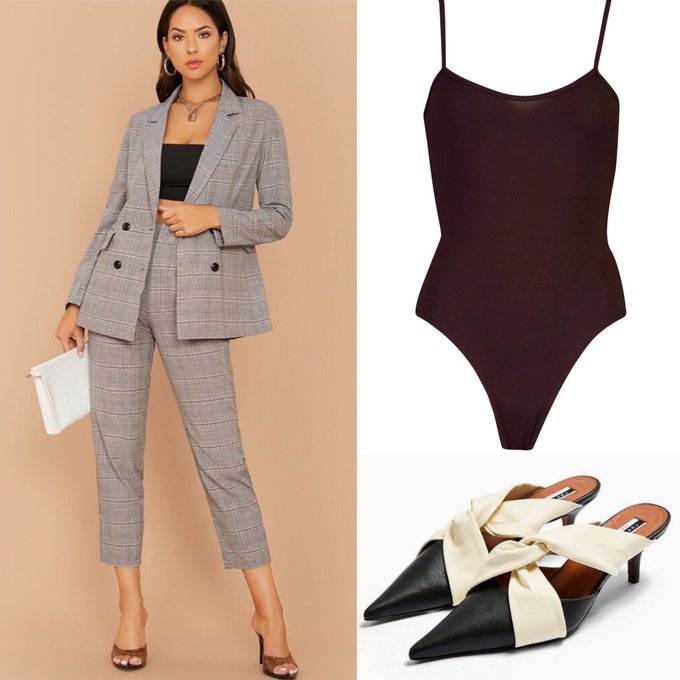 Selena wore a Glen plaid double-breasted blazer, matching trousers and a Skims bodysuit with Proenza Schouler two-tone mules. Recreate the look with this Shein pantsuit set (£27.99), Boohoo bodysuit (£4.50) and Topshop leather mules (£69).
Total cost: £101.49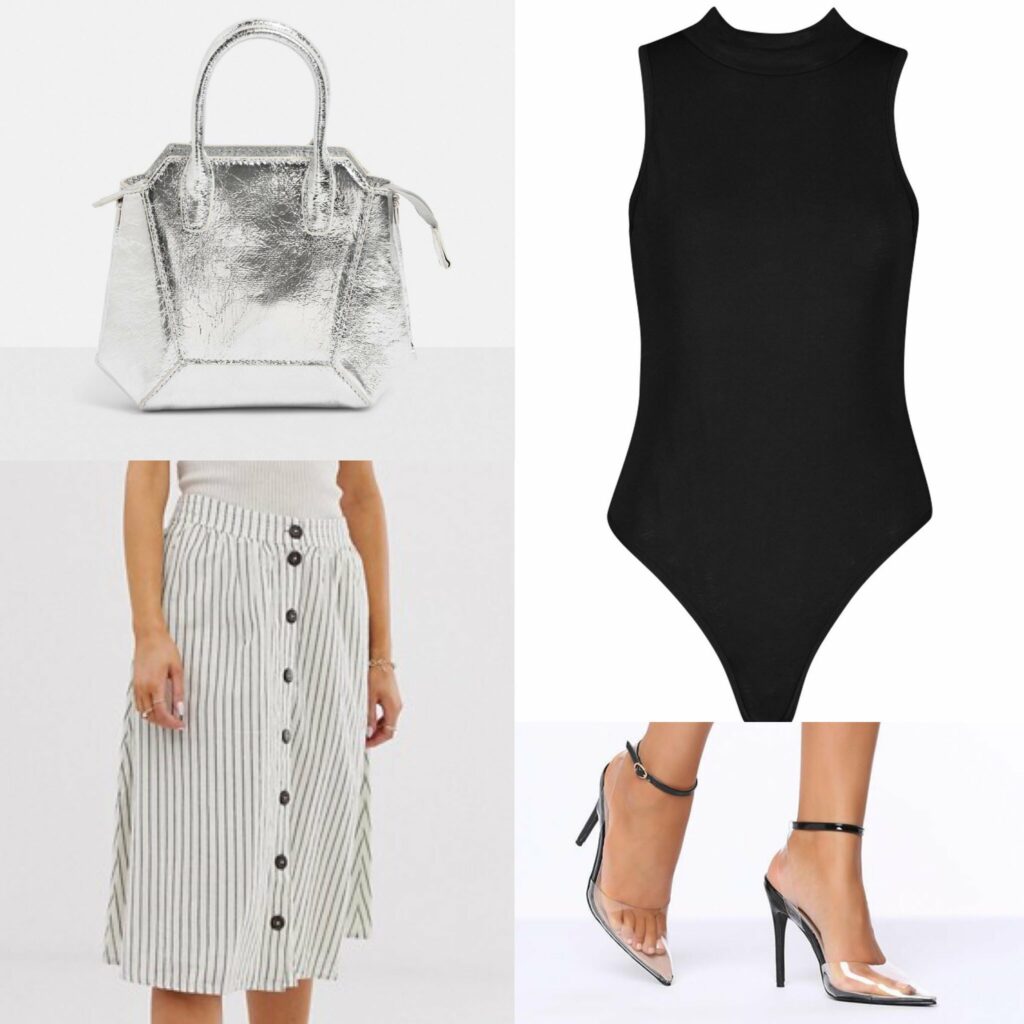 Selena wore a Miu Miu skirt and heels paired with a metallic Fendi bag. You can get the look for less with a Boohoo sleeveless bodysuit (£4.50), Esprit striped midi skirt (£18), ISAWITFIRST perspex slingbacks (£20) and a Missguided dolly handbag (£12).
Total cost: £54.50
Selena wore a Proenza Schouler cowl neck and trousers with Saint Laurent leather point-toe pumps. Recreate the look with Boohoo's mustard asymmetric top (£12.60), New Look tapered trousers (£22.99) and Dorothy Perkins court shoes (£23).
Total cost: £58.59
Selena wore Leset's Spring 2020 Amber set with Puma GV Special+ sneakers, but you can steal her look with ISAWITFIRST's pinstripe crop top (£20), wide-leg trousers (£17.50) and New Look trainers (£19.99).
Total cost: £57.49
Selena wore a Ganni silk midi dress with Yves Saint Laurent over-the-knee boots and a nude Celine bag. Give the look your own twist with Warehouse's square neck animal dress (£25), Lily Lulu suede boots (£25) and a Boohoo cross-body bag (£16.20).
Total cost: £66.20