The Driver Era's Rydel Lynch just got married to Capron Funk
Last week, Rydel Lynch (known for being in The Driver Era and R5) got married to YouTuber, Capron Funk. Here are all the photos you need to see from their big day.
Rydel Lynch has finally fulfilled her lifelong dream of becoming a bride. She has been dating YouTuber, Capron Funk, since late 2019.
They seemed just like the perfect YouTube couple, with Rydel being a musician and a YouTuber in her spare time, and Capron also being a highly successful YouTuber and a professional scooter rider.
They got engaged in February of this year. Rydel's family play a game of baseball each week at a local baseball park, and Capron surprised her by proposing during one of their games. The Lynch family then threw a huge engagement party for the couple in celebration of the news.
https://www.instagram.com/p/B8b-HGBH3x9
The couple shocked fans when they posted a YouTube video announcing they eloped in August. Rydel revealed that the first time Capron texted her, he wrote, 'Let's elope.' That inspired their idea! They took both of their mothers with them and got married in a small room before having a proper official celebration in front of all of their friends and family in Arizona just over two weeks ago.
The ceremony was held outdoors with Rydel's cousin, Gus De St Jeor, marrying the pair. Rydel's brothers (Ross, Rocky, Ryland and Riker Lynch) were all groomsmen for Capron alongside members of Capron's family and his best friends. Rydel's maid of honours were her best friends, Kyla and Soph Laufer, and they stood beside six other bridesmaids.
Both Rydel's mother and father walked her down the aisle before she said her vows in front of family and friends. Her dress was custom made Adrianna Papell and had a heart cut-out on the back. Rydel told Insider, "I felt like a princess." She certainly looked like one!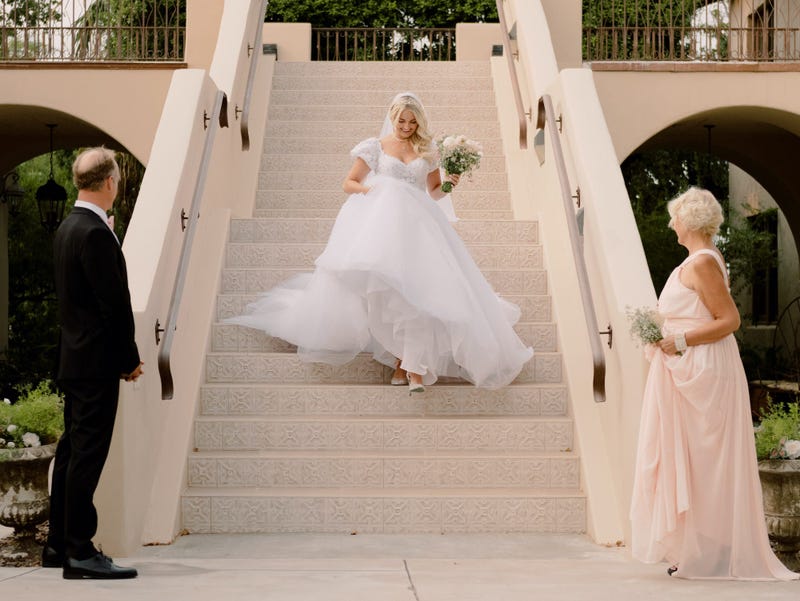 Capron and Rydel worked closely with Slater Events and added personal touches all over their ceremony, such as beautiful flowers all around the outdoor reception, personalised butterflies on the tables for the afterparty, and a four-tier cake with butterflies all around it.
Rydel surprised Capron with a special performance during their first dance. She got up onto the stage with her fellow musician brothers and sang a cover of 'I Wanna Love You' by Just Friends to her husband.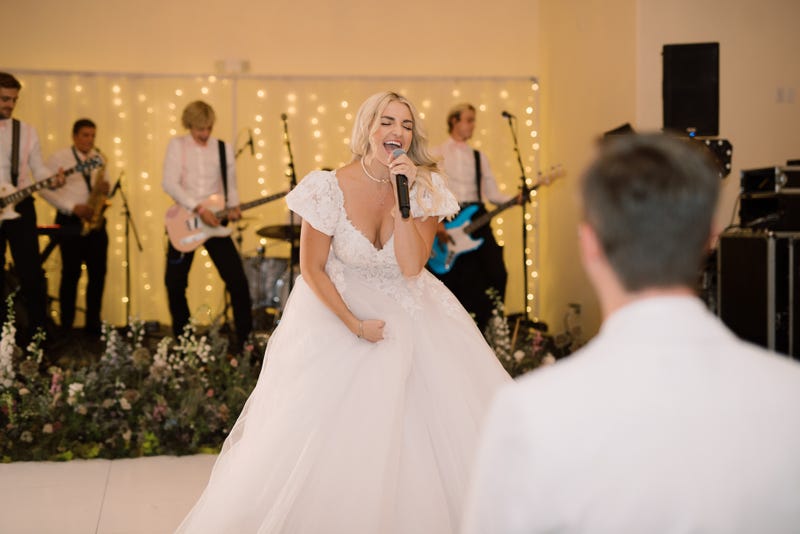 You can see more photos by checking out the official article from Insider. You can also check out their wedding video down below.