With romance, powers, clan wars, secrets and a deeply gothic Italian setting, it's not too far of a stretch to say we're a little obsessed with Kat Delacorte's gripping debut YA novel, With Fire in Their Blood.
Set in Castello, a walled city sliced in two by a generations old family-clan war, With Fire in Their Blood, left us with many questions such as "Nico or Christian?", "Liza or Nico?", "Christian or Nico or Liza?", "What saintly power would I want?", "What would I do with such power?", "Do I want to move to Italy?", "What's going to happen now?". Sadly, only Kat can answer many of these questions and we're going to have to wait until book two to get those answers but luckily for us, Penguin have put together the perfect quiz to finally give us an answer to the most important question of all, "Which Castello Clan do I belong to?" and we have it right here.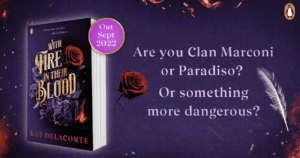 Want to learn more about With Fire in Their Blood and get a little hint as to what you can expect from book two? We chatted to Kat Delacorte here.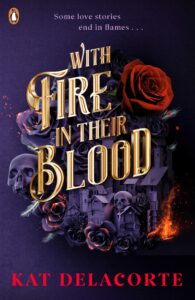 Get your copy of With Fire in Their Blood by Kat Delacorte here.