Must read YA book releases for November 2020
Start November the right way with these fantastic new YA releases
From fake dating and tea shops to killer teens and blood feuds, these fantastic November YA releases are offering a kaleidoscope of stories to consume and adventures to embark on and we can't wait to get started.
---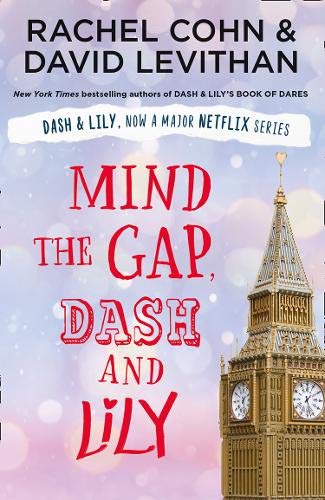 Mind the Gap, Dash & Lily by Rachel Cohn & David Levithan (3rd November)
Dash and Lily are feeling closer than ever…it's just too bad they're also an ocean apart. After Dash gets accepted to Oxford University and Lily stays in New York to take care of her dogwalking business, the inseparable couple are struggling to make a long distance relationship work. And when Dash breaks the news that he won't be coming home to New York for Christmas, Lily makes a decision: if Dash can't come to New York, she'll go to London. But will Lily pull off the ultimate surprise–or will Christmas in London backfire?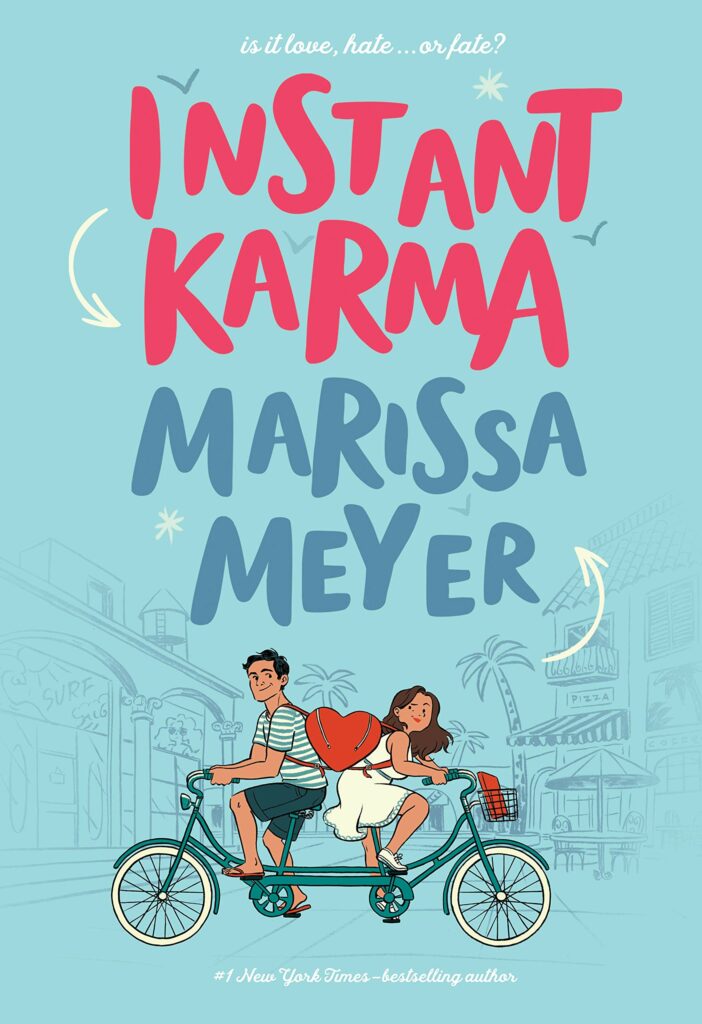 Instant Karma by Marissa Meyer (3rd November)
Chronic overachiever Prudence Daniels is always quick to cast judgment on the lazy, rude, and arrogant residents of her coastal town. Her dreams of karmic justice are fulfilled when, after a night out with her friends, she wakes up with the sudden ability to cast instant karma on those around her. Pru giddily makes use of the power, punishing everyone from public vandals to karaoke hecklers, but there is one person on whom her powers consistently backfire: Quint Erickson, her slacker of a lab partner and all-around mortal enemy. Soon, Pru begins to uncover truths about Quint, her peers, and even herself that reveal how thin the line is between virtue and vanity, generosity and greed . . . love and hate.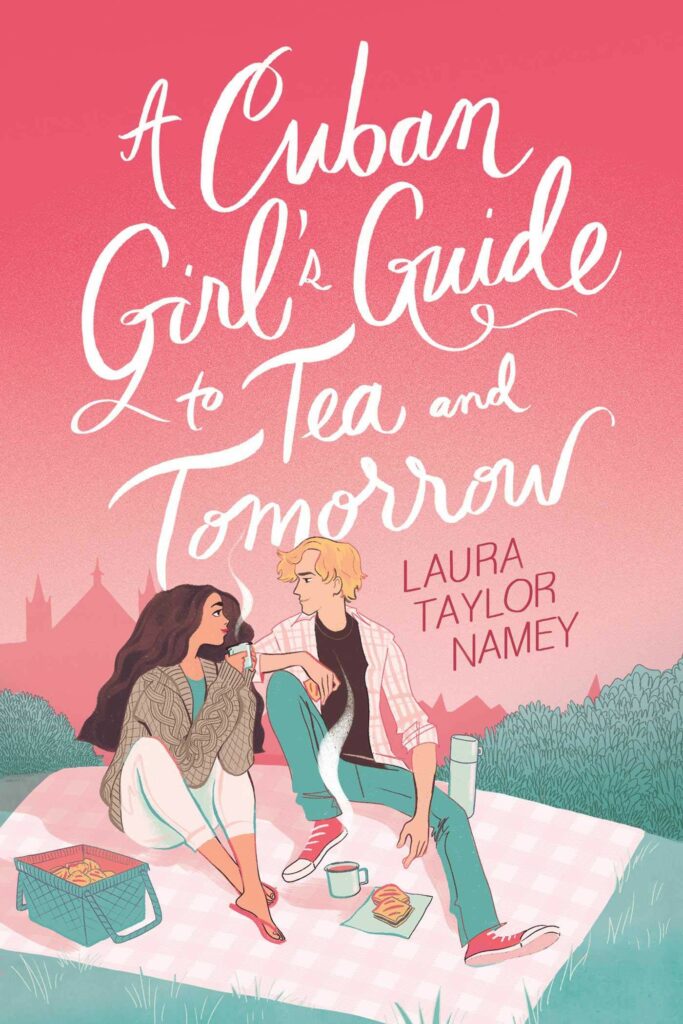 A Cuban Girl's Guide to Tea and Tomorrow by Laura Taylor Namey (10th November)
For Lila Reyes, a summer in England was never part of the plan. The plan was 1) take over her abuela's role as head baker at their panadería, 2) move in with her best friend after graduation, and 3) live happily ever after with her boyfriend. But then the Trifecta happened, and everything—including Lila herself—fell apart.
Worried about Lila's mental health, her parents make a new plan for her: Spend three months with family friends in Winchester, England, to relax and reset. But with the lack of sun, a grumpy inn cook, and a small town lacking Miami flavor (both in food and otherwise), what would be a dream trip for some feels more like a nightmare to Lila…until she meets Orion Maxwell.
A teashop clerk with troubles of his own, Orion is determined to help Lila out of her funk, and appoints himself as her personal tour guide. From Winchester's drama-filled music scene to the sweeping English countryside, it isn't long before Lila is not only charmed by Orion, but England itself. Soon a new future is beginning to form in Lila's mind—one that would mean leaving everything she ever planned behind.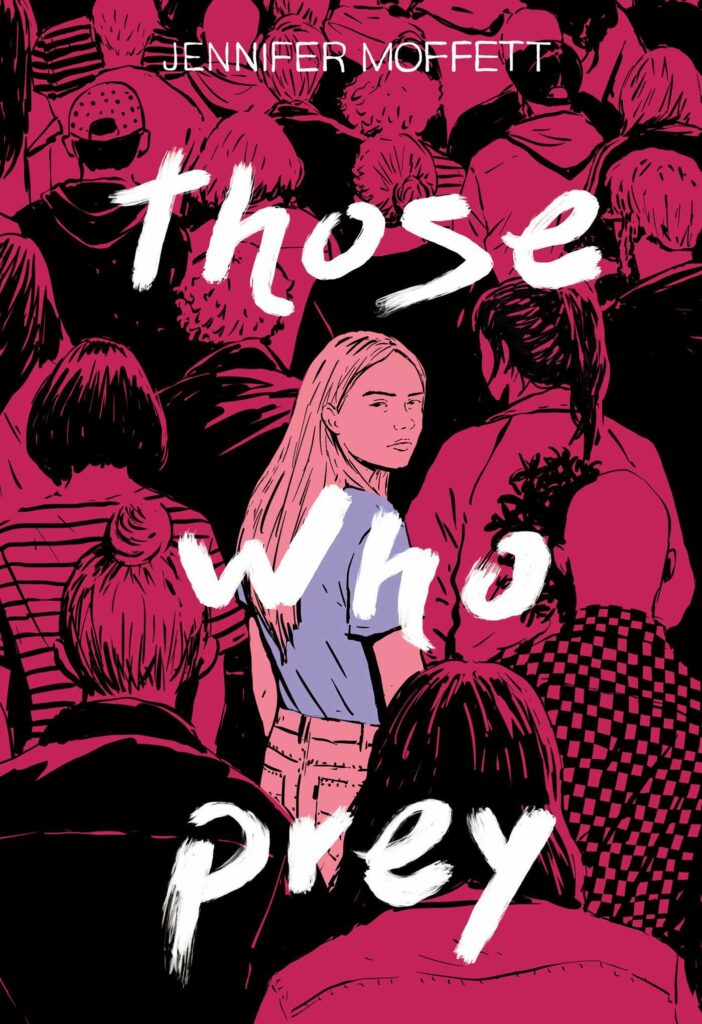 Those Who Prey by Jennifer Moffett (10th November)
College life isn't what Emily expected.
She expected to spend freshman year strolling through the ivy-covered campus with new friends, finally feeling like she belonged. Instead, she walks the campus alone, still not having found her place or her people so far away from home.
But then the Kingdom finds her.
The Kingdom, an exclusive on-campus group, offers everything Emily expected of college and more: acceptance, friends, a potential boyfriend, and a chance to spend the summer in Italy on a mission trip. But the trip is not what she thought it would be. Emily and the others are stripped of their passports and money. They're cut off from their families back home. The Kingdom's practices become increasingly manipulative and dangerous.
And someone ends up dead.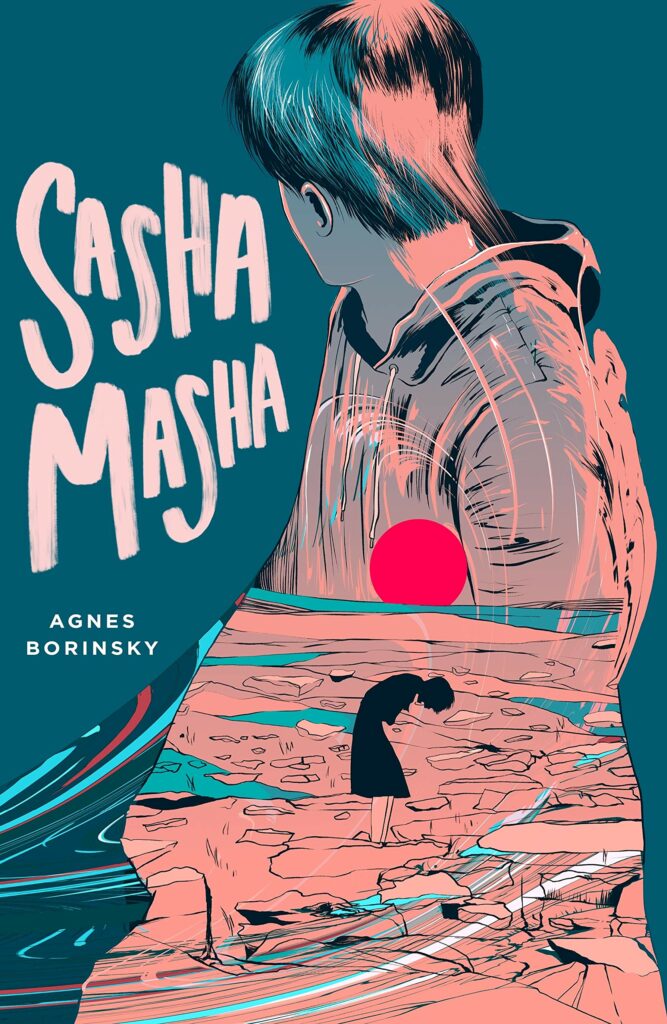 Sasha Masha by Agnes Borinsky (10th November)
Alex feels like he is in the wrong body. His skin feels strange against his bones. And then comes Tracy, who thinks he's adorably awkward, who wants to kiss him, who makes him feel like a Real Boy. But it is not quite enough. Something is missing.
As Alex grapples with his identity, he finds himself trying on dresses and swiping on lipstick in the quiet of his bedroom. He meets Andre, a gay boy who is beautiful and unafraid to be who he is. Slowly, Alex begins to realize: maybe his name isn't Alex at all. Maybe it's Sasha Masha.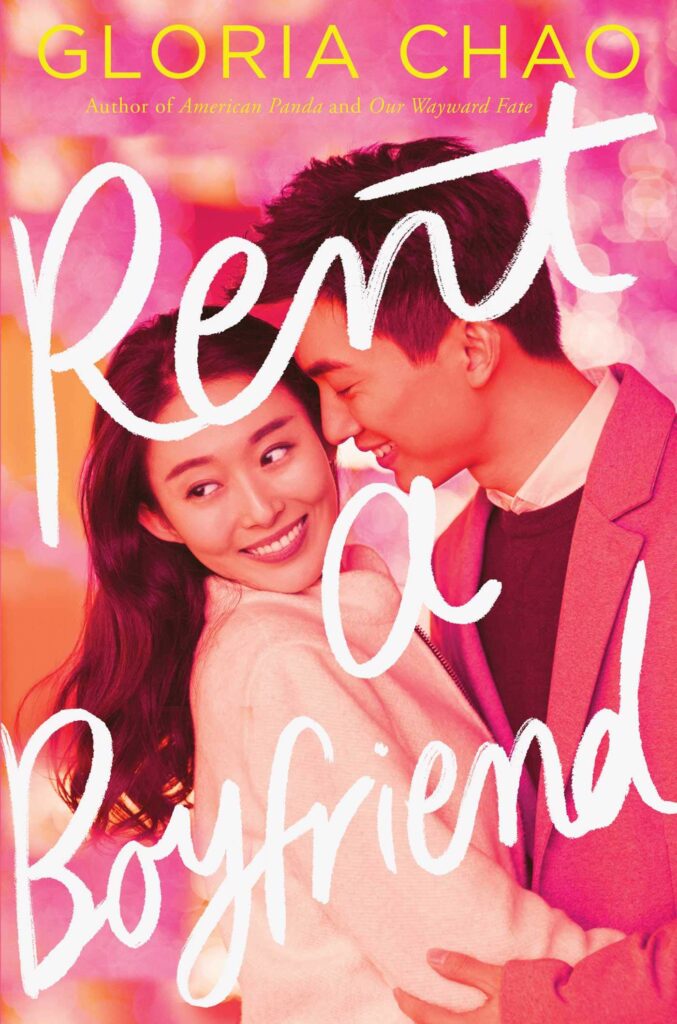 Rent a Boyfriend by Gloria Chao (10th November)
Chloe Wang is nervous to introduce her parents to her boyfriend, because the truth is, she hasn't met him yet either. She hired him from Rent for Your 'Rents, a company specializing in providing fake boyfriends trained to impress even the most traditional Asian parents.
Drew Chan's passion is art, but after his parents cut him off for dropping out of college to pursue his dreams, he became a Rent for Your 'Rents employee to keep a roof over his head. Luckily, learning protocols like "Type C parents prefer quiet, kind, zero-PDA gestures" comes naturally to him.
When Chloe rents Drew, the mission is simple: convince her parents fake Drew is worthy of their approval so they'll stop pressuring her to accept a proposal from Hongbo, the wealthiest (and slimiest) young bachelor in their tight-knit Asian American community. But when Chloe starts to fall for the real Drew—who, unlike his fake persona, is definitely not 'rent-worthy—her carefully curated life begins to unravel. Can she figure out what she wants before she loses everything?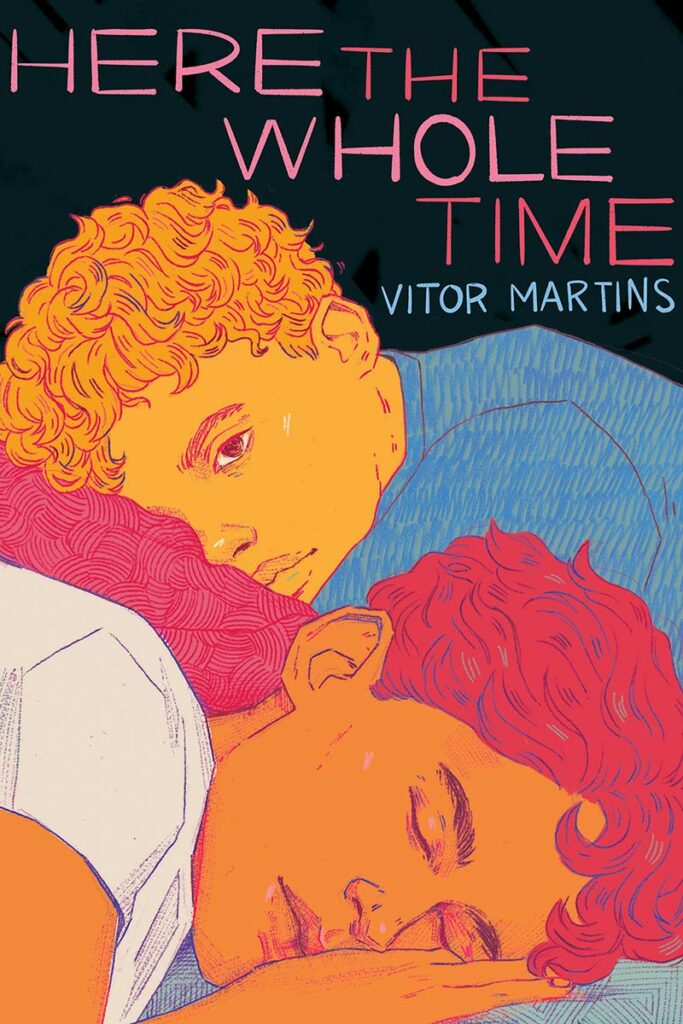 Here the Whole Time by Vitor Martins (10th November)
What would you do if you had to spend the next 15 days with your lifelong crush?
Felipe gets it — he's fat. Not chubby. Not big-boned. Fat. And he doesn't need anyone to remind him, which is, of course, what everyone does. That's why he's been waiting for this moment ever since the school year began: school break. Finally, he'll be able to spend some time far away from school and the classmates who tease him incessantly. His plans include catching up on his favorite TV shows, finishing his to-be-read pile, and watching YouTube tutorials on skills he'll never actually put into practice. But things get a little out of hand when Felipe's mom informs him that Caio, the neighbor kid from apartment 57, will be spending the next 15 days with them while his parents are on vacation. Felipe is distraught because A) he's had a crush on Caio since, well, forever, and B) Felipe has a list of body image insecurities and absolutely NO idea how he's going to entertain his neighbor for two full weeks.
Suddenly, the days ahead of him that once promised rest and relaxation (not to mention some epic Netflix bingeing) end up bringing a whirlwind of feelings, forcing Felipe to dive head-first into every unresolved issue he has had with himself — but maybe, just maybe, he'll manage to win over Caio, too.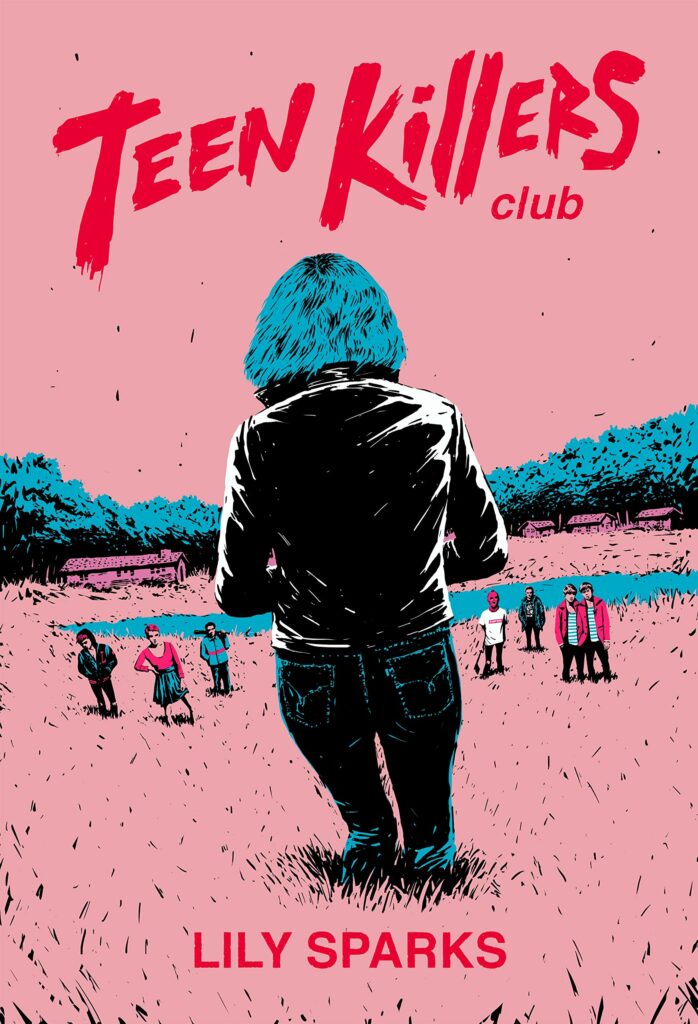 Teen Killers Club by Lily Sparks (10th November)
Seventeen-year-old Signal Deere has raised eyebrows for years as an unhappy Goth misfit from the trailer park. When she's convicted of her best friend Rose's brutal murder, she's designated a Class A–the most dangerous and manipulative criminal profile. To avoid prison, Signal signs on for a secret program for 18-and-under Class As and is whisked off to an abandoned sleep-away camp, where she and seven bunkmates will train as assassins. Yet even in the Teen Killers Club, Signal doesn't fit in. She's squeamish around blood. She's kind and empathetic. And her optimistic attitude is threatening to turn a group of ragtag maniacs into a team of close-knit friends. Maybe that's because Signal's not really a killer. She was framed for Rose's murder and only joined the program to escape, track down Rose's real killer, and clear her name. But Signal never planned on the sinister technologies that keep the campers confined. She never planned on the mysterious man in the woods determined to pick them off one by one. And she certainly never planned on falling in love. Signal's strategy is coming apart at the seams as the true killer prepares to strike again in Teen Killers Club.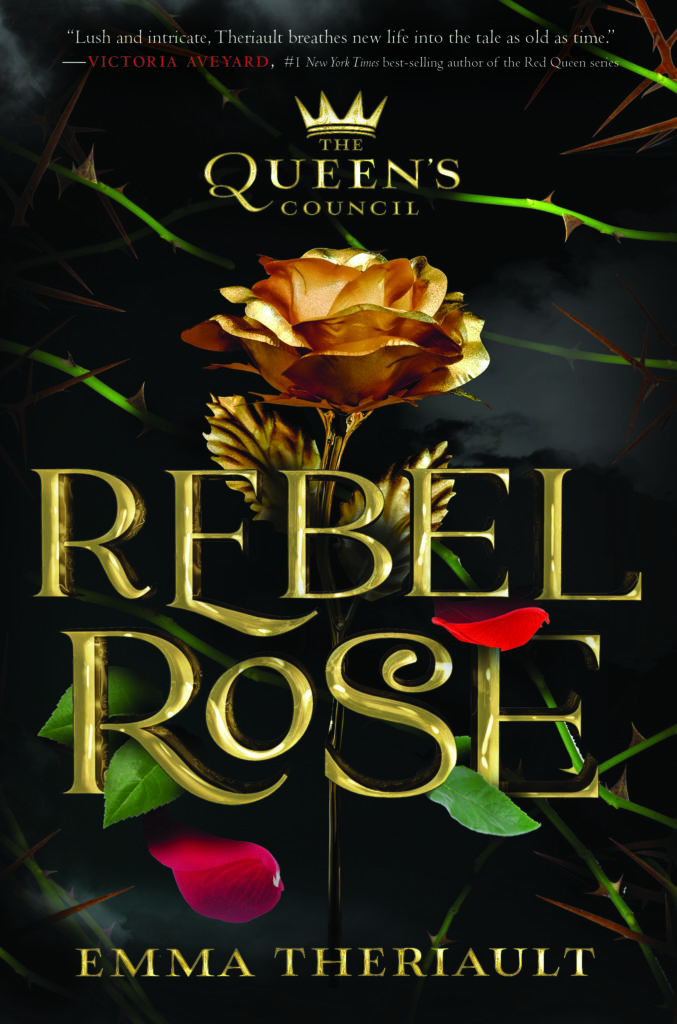 Rebel Rose by Emma Theriault (10th November)

It's 1789 and France is on the brink of revolution. Belle has finally broken the Enchantress's curse, restoring the Beast to his human form and bringing life back to their castle in the province of Aveyon. But in Paris, the fires of change are burning, and it's only a matter of time before the rebellion arrives on their doorstep.
Not so very long ago, Belle dreamed of leaving her provincial home for a life of adventure. But now she finds herself living in a palace, torn between her past as a commoner, and her future as royalty. While Belle grapples with her newfound position, there are those who would do anything to keep her from power.
When she stumbles across a magic mirror that holds a dire warning, Belle wants nothing more than to ignore the mysterious voice calling her to accept a crown she never desired. But violent factions of the revolution may already be lurking within her own castle, and doing nothing would endanger everything she holds dear. With the fate of her country, her love, and her life at stake, Belle must decide if she is ready to embrace her own strength–and the magic that ties her to so many female rulers before her–to become the queen she is meant to be.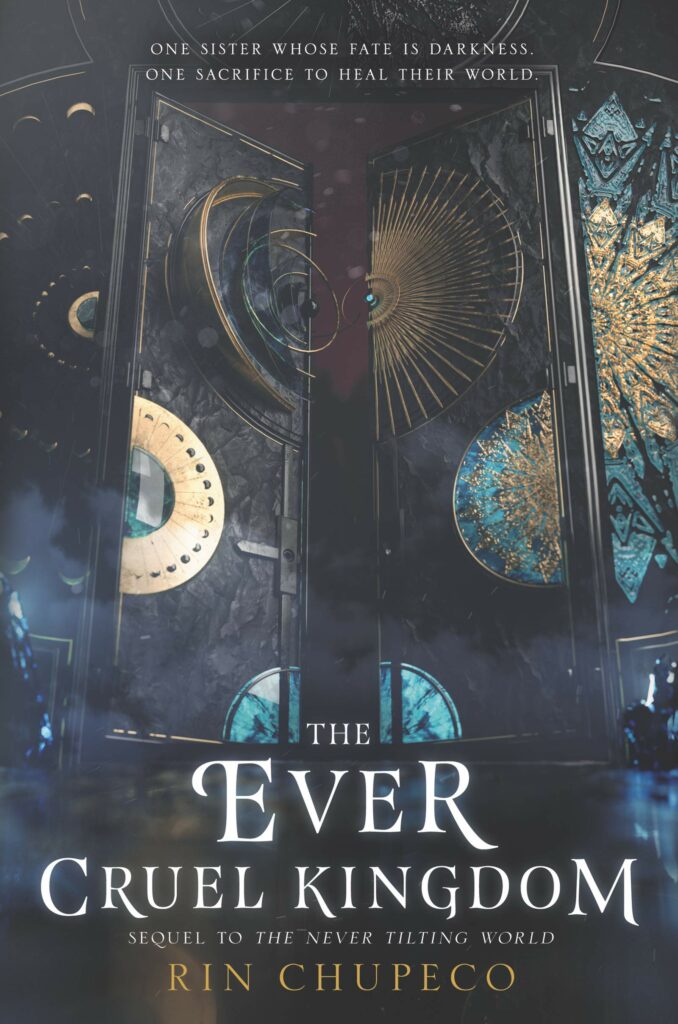 The Ever Cruel Kingdom by Rin Chupeco (10th November)
After a treacherous journey and a life-shattering meeting with a twin neither knew they had, Haidee and Odessa expected to emerge from the Great Abyss to a world set right. But though the planet is turning once again, the creatures of the abyss will not rest until they have tasted another goddess's sacrifice.
To break the cycle, Haidee and Odessa need answers that lie beyond the seven gates of the underworld, within the Cruel Kingdom itself. The shadows of the underworld may hunger to tear them apart, but these two sisters are determined to heal their world—together.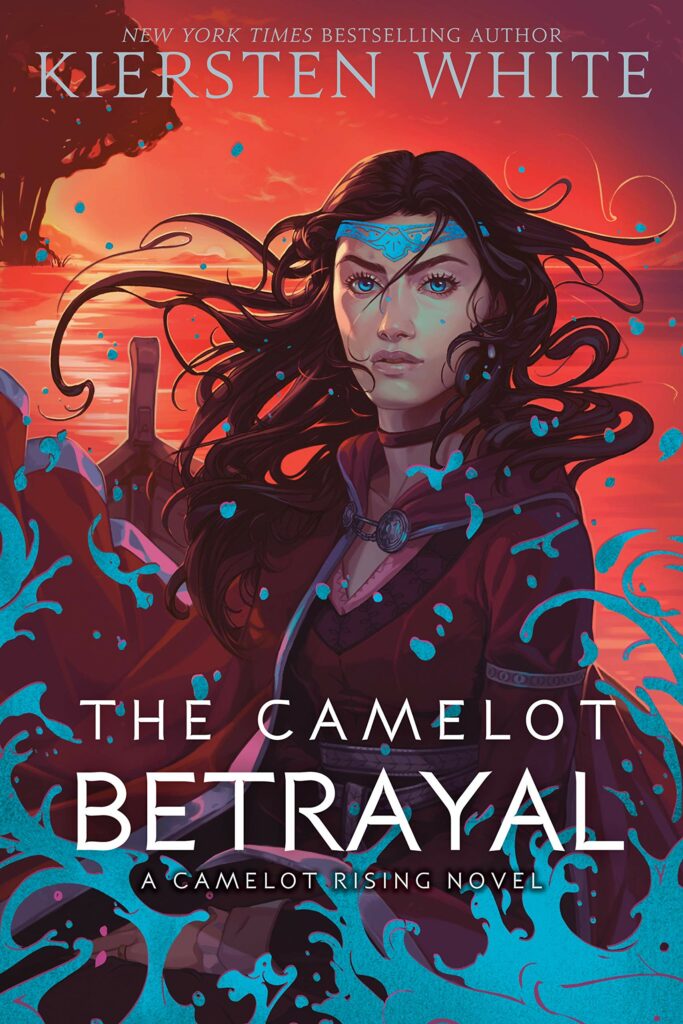 The Camelot Betrayal by Kiersten White (10th November)
EVERYTHING IS AS IT SHOULD BE IN CAMELOT: King Arthur is expanding his kingdom's influence with Queen Guinevere at his side. Yet every night, dreams of darkness and unknowable power plague her.
Guinevere might have accepted her role, but she still cannot find a place for herself in all of it. The closer she gets to Brangien, pining for her lost love Isolde, Lancelot, fighting to prove her worth as Queen's knight, and Arthur, everything to everyone and thus never quite enough for Guinevere–the more she realizes how empty she is. She has no sense of who she truly was before she was Guinevere. The more she tries to claim herself as queen, the more she wonders if Mordred was right: she doesn't belong. She never will.
When a rescue goes awry and results in the death of something precious, a devastated Guinevere returns to Camelot to find the greatest threat yet has arrived. Not in the form of the Dark Queen or an invading army, but in the form of the real Guinevere's younger sister. Is her deception at an end? And who is she really deceiving–Camelot, or herself?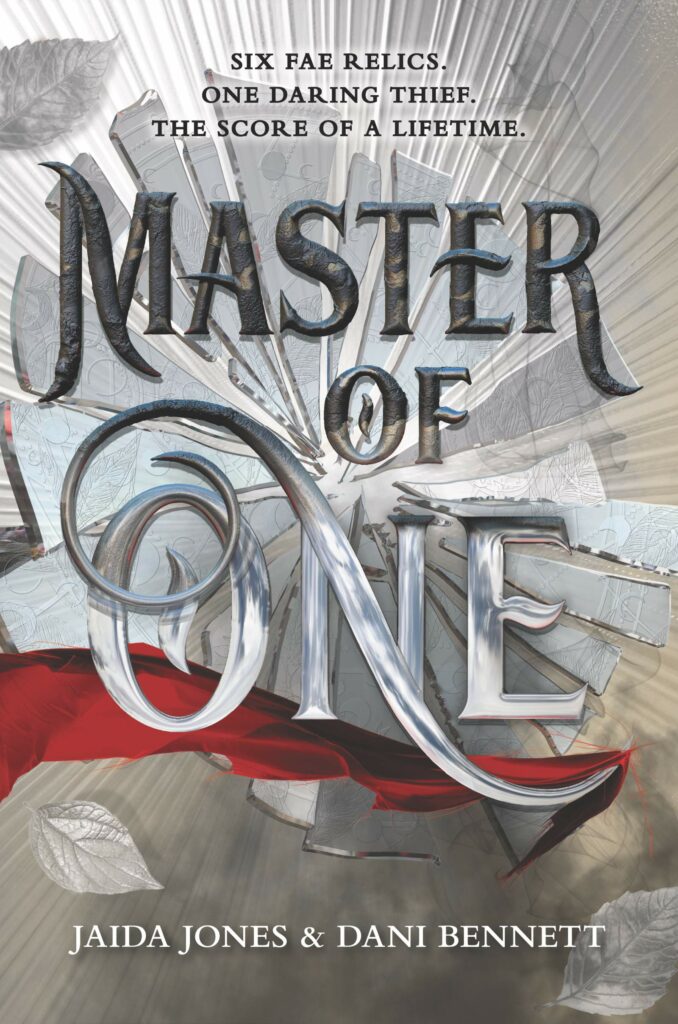 Master of One by Jaida Jones & Dani Bennett (10th November)
Rags is a thief—an excellent one. He's stolen into noble's coffers, picked soldier's pockets, and even liberated a ring or two off the fingers of passersby. Until he's caught by the Queensguard and forced to find an ancient fae relic for a sadistic royal sorcerer.
But Rags could never have guessed this "relic" would actually be a fae himself—a distractingly handsome, annoyingly perfect, ancient fae prince called Shining Talon. Good thing Rags can think on his toes, because things just get stranger from there…
With the heist and intrigue of Six of Crows and the dark fairy tale feel of The Cruel Prince, this young adult fantasy debut will have readers rooting for a pair of reluctant heroes as they take on a world-ending fae prophecy, a malicious royal plot, and, most dangerously of all, their feelings for each other.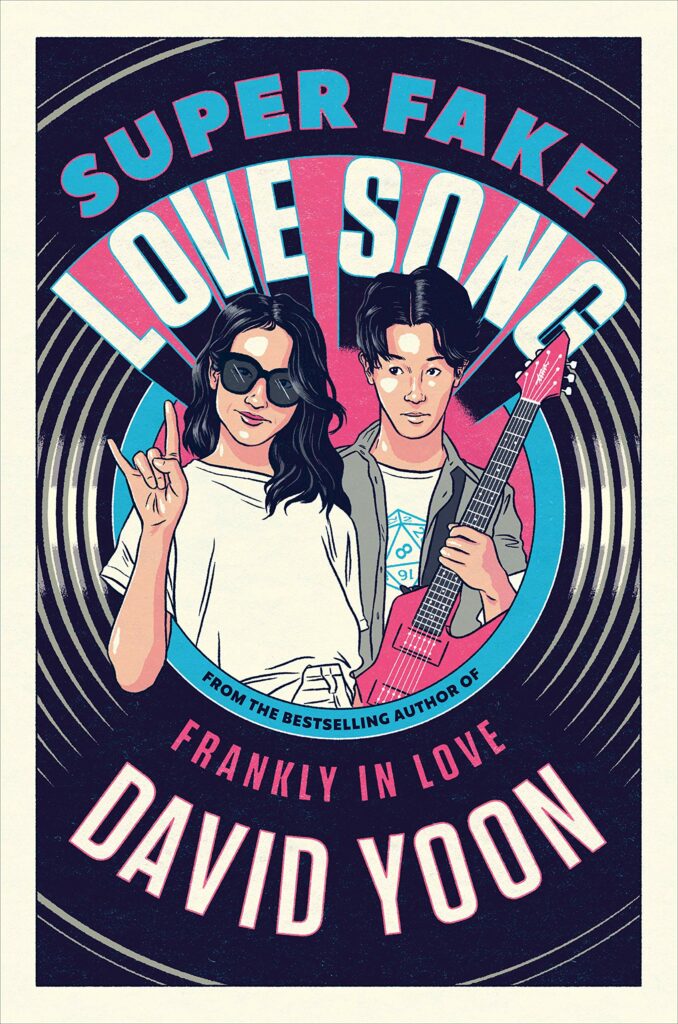 Super Fake Love Song by David Yoon (17th November)
When Sunny Dae—self-proclaimed total nerd—meets Cirrus Soh, he can't believe how cool and confident she is. So when Cirrus mistakes Sunny's older brother Gray's bedroom—with its electric guitars and rock posters—for Sunny's own, he sort of, kind of, accidentally winds up telling her he's the front man of a rock band.
Before he knows it, Sunny is knee-deep in the lie: He ropes his best friends into his scheme, begging them to form a fake band with him, and starts wearing Gray's rock-and-roll castoffs. But no way can he trick this amazing girl into thinking he's cool, right? Just when Sunny is about to come clean, Cirrus asks to see them play sometime. Gulp. Now there's only one thing to do: Fake it till you make it.
Sunny goes all in on the lie, and pretty soon, the strangest things start happening. People are noticing him in the hallways, and he's going to football games and parties for the first time. He's feeling more confident in every aspect of his life, and especially with Cirrus, who's started to become not just his dream girl but also the real deal. Sunny is falling in love. He's having fun. He's even becoming a rocker, for real. But it's only a matter of time before Sunny's house of cards starts tumbling down. As his lies begin to catch up with him, Sunny Dae is forced to wonder whether it was all worth it—and if it's possible to ever truly change.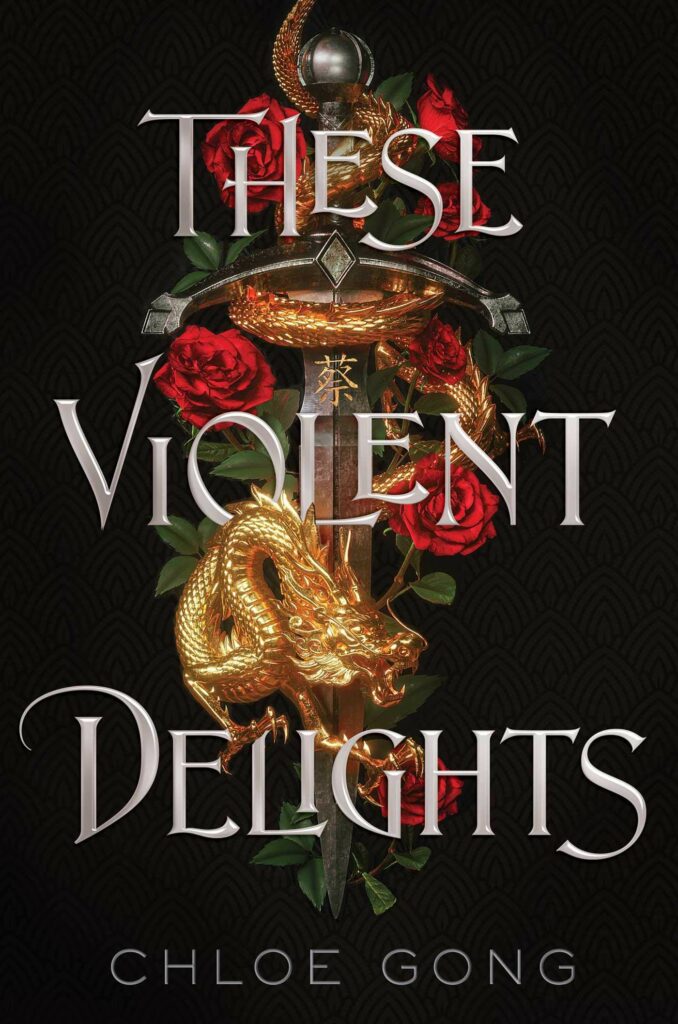 These Violent Delights by Chloe Gong (17th November)
The year is 1926, and Shanghai hums to the tune of debauchery.
A blood feud between two gangs runs the streets red, leaving the city helpless in the grip of chaos. At the heart of it all is eighteen-year-old Juliette Cai, a former flapper who has returned to assume her role as the proud heir of the Scarlet Gang—a network of criminals far above the law. Their only rivals in power are the White Flowers, who have fought the Scarlets for generations. And behind every move is their heir, Roma Montagov, Juliette's first love…and first betrayal.
But when gangsters on both sides show signs of instability culminating in clawing their own throats out, the people start to whisper. Of a contagion, a madness. Of a monster in the shadows. As the deaths stack up, Juliette and Roma must set their guns—and grudges—aside and work together, for if they can't stop this mayhem, then there will be no city left for either to rule.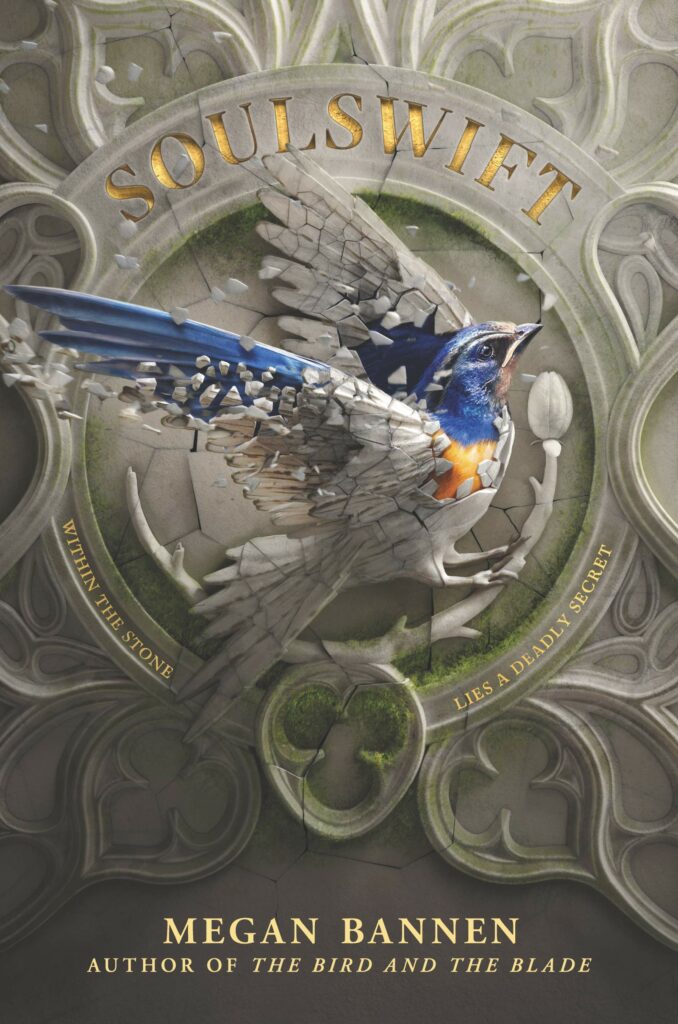 Soulswift by Megan Bannen (17th November)
Gelya is a Vessel, a girl who channels the word of the One True God through song. Cloistered with the other Vessels of her faith, she believes—as all Ovinists do—that a saint imprisoned Elath the Great Demon centuries ago, saving humanity from earthly temptation.
When Gelya stumbles into a deadly cover-up by the Ovinists' military, she reluctantly teams up with Tavik, an enemy soldier, to survive. Tavik believes that Elath is actually a mother goddess who must be set free, but while he succeeds in opening Her prison, he inadvertently turns Gelya into Elath's unwilling human vessel.
Now the church that raised Gelya considers her a threat. In a race against the clock, she and Tavik must find a way to exorcise Elath's presence from her body. But will this release stop the countdown to the end of the world, or will it be the cause of the earth's destruction? And as Tavik and Gelya grow closer, another question lingers between them: What will become of Gelya?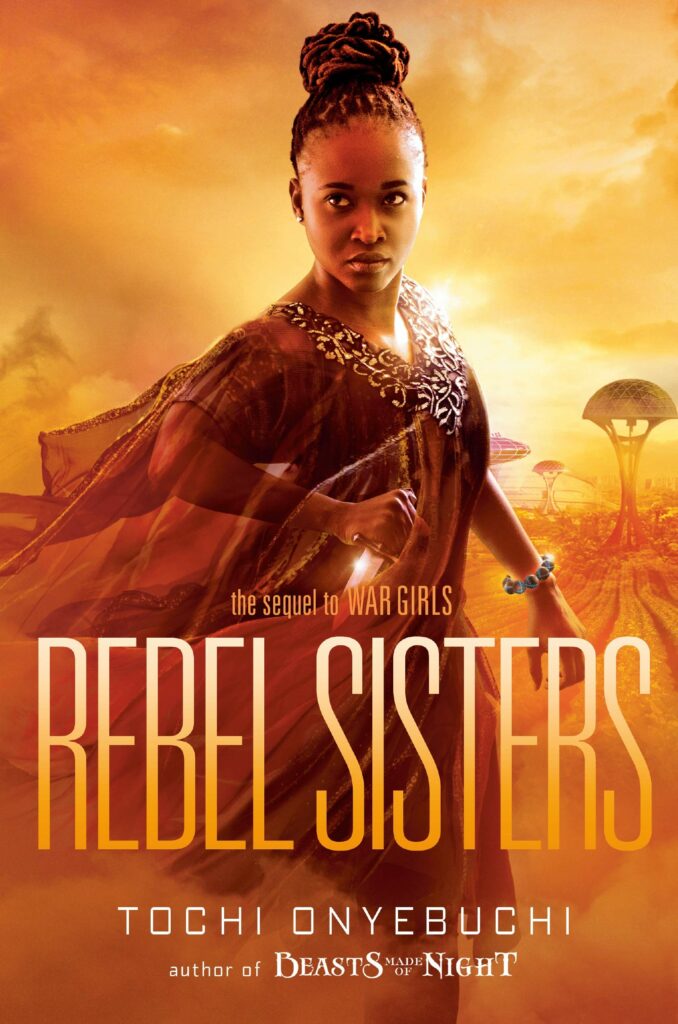 Rebel Sisters by Tochi Onyebuchi (17th November)
It's been five years since the Biafran War ended. Ify is now nineteen and living where she's always dreamed–the Space Colonies. She is a respected, high-ranking medical officer and has dedicated her life to helping refugees like herself rebuild in the Colonies.
Back in the still devastated Nigeria, Uzo, a young synth, is helping an aid worker, Xifeng, recover images and details of the war held in the technology of destroyed androids. Uzo, Xifeng, and the rest of their team are working to preserve memories of the many lives lost, despite the government's best efforts to eradicate any signs that the war ever happened.
Though they are working toward common goals of helping those who suffered, Ify and Uzo are worlds apart. But when a mysterious virus breaks out among the children in the Space Colonies, their paths collide. Ify makes it her mission to figure out what's causing the deadly disease. And doing so means going back to the corrupt homeland she thought she'd left behind forever.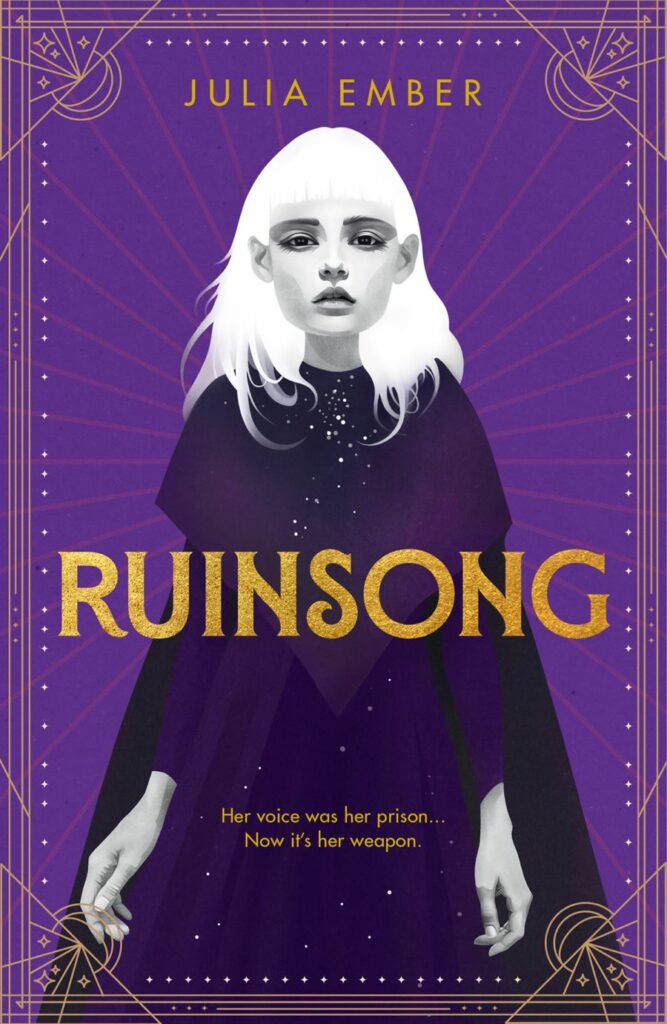 Ruinsong by Julia Ember (24th November)
Her voice was her prison…
Now it's her weapon.
In a world where magic is sung, a powerful mage named Cadence has been forced to torture her country's disgraced nobility at her ruthless queen's bidding.
But when she is reunited with her childhood friend, a noblewoman with ties to the underground rebellion, she must finally make a choice: Take a stand to free their country from oppression, or follow in the queen's footsteps and become a monster herself.