Jennifer Lynn Alvarez on her gripping YA thriller, Lies Like Wildfire
"I know what it's like to breathe the ashes of lost homes and lives. I've lived the intolerable anxiety of evacuation"
This post was written by Jennifer Lynn Alvarez, author of Lies Like Wildfire
What would you do if you and your friends accidentally committed a crime that could land you in prison, destroy all that you've worked for, and turn your hometown against you? Would you tell the truth, or would you do what my characters did and make a pact of silence?
These are some of the questions I explore in my debut YA novel, LIES LIKE WILDFIRE. The crime is unintentional. My characters–Hannah, Drummer, Mo, Luke, and Violet–smoke in the woods. They do it all the time. They know how to be safe. But this year there's wind, the humidity is low, and the forest is a tinderbox due to drought and soaring temperatures. The world has changed, but they have not, and their carelessness leads to a wildfire of epic, deadly, and criminal proportions. As the fire rages, so does their secret, and their childhood bonds begin to unravel.
The question of loyalty and lies, secrets and pacts, fascinated me as I wrote LIES LIKE WILDFIRE. The characters don't know how to stop lying once they start. They don't believe that telling the truth will do any good anyway. It certainly won't put out the fire. They also don't want to disappoint the people in their town who lost everything, some even lost their lives. But as they double down on their secret, it changes them. It twists their friendship into a new and ugly shape. As the cracks deepen, one friend goes missing and the other four become suspects. Telling the truth just got a whole lot harder. Where will it end?
LIES LIKE WILDFIRE is based on my real world experience with wildfires in Northern California. For three consecutive years, my hometown was besieged by flames (and this year isn't over yet). I know what it's like to breathe the ashes of lost homes and lives. I've lived the intolerable anxiety of evacuation. This story is peppered with real life details, including nixle alerts, press conferences, and containment figures. However, writing about this fictional fire was cathartic for me because I got to tell it where to burn and when to stop, and I knew it couldn't hurt me.
As frightening as wildfire is though, the lengths that people will go to keep a secret is perhaps even more terrifying.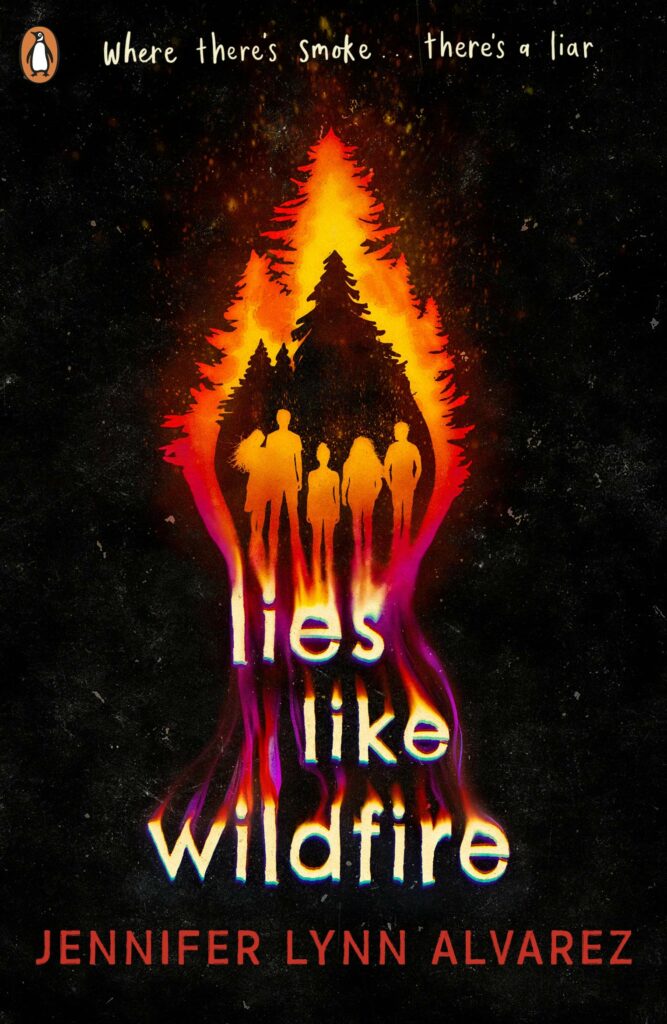 Get your copy of Lies Like Wildfire by Jennifer Lynn Alvarez here.