I wrote a book about Harry Styles and it's getting published!
I've spent the past few years being inspired by Harry Styles and it's paid off as my debut book, Gold Light Shining, is finally on sale!
By the time it's published, I'll have spent the last three years working on my manuscript.
It seems like a long time, but I still haven't found anything else I want to write about more than I want to write about Harry Styles. Gold Light Shining is my debut collection of poems that started about the life and work of Harry Styles and soon became a collection about celebrity, fashion, glamour, belonging and youth. It is available to pre-order now!
Everybody who wants to write should have the chance to do so, and I hope this book encourages other writers out there to not be afraid to write about pop culture and the things they love. I remember exactly where I was when I got the first email (a coffee shop in winter) and then phone call from my publisher (a post office in late spring) when they said they were interested and then wanted to publish Gold Light Shining. I remember feeling intimidated and excited and then, ridiculously, for about a month I couldn't listen to any Harry Styles music.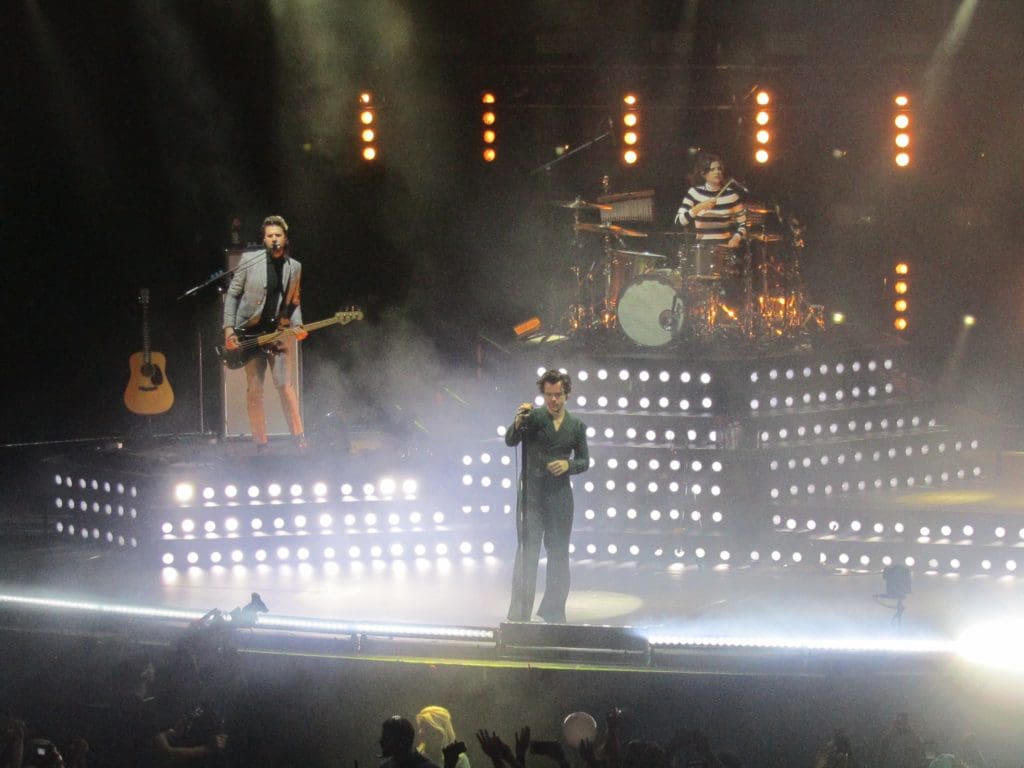 When I first started writing these poems, Harry had just begun his solo tour. I was lucky enough to see him for the first time in Birmingham, and I had such a good time that I got a ticket to see him in Dublin about a week later. It was his last night of the European leg, so it was very special and felt like such an intimate venue.
After that, every night — or sometimes morning depending on where he was in the world — I would log onto Twitter to find a Periscope of the show. I remember getting so excited with everyone else waiting to see what he was wearing. Once I'd seen what colour suit it was (and sometimes this took a while as the streams were often super pixelated) I'd listen instead and spend the next two hours writing or editing. I knew the setlist backwards and forwards by the end of the tour, and I'd written quite a few poems.
Now is a great time to thank anyone who ever Periscoped a Harry show. You helped write these poems, too!
Every poem in Gold Light Shining can be connected to Harry in some way. I wanted to go beyond the surface of poems that featured a curly haired boy or song lyrics, so some of the connections take a bit of work to uncover but are arguably the most exciting to read. For example, when writing the poem 'Sweet Creature', I found that the words 'sweet creature' appear in Act 3 Scene 3 of Othello, so I wrote the poem only using words found there. It took a good few drafts to get it where I wanted, but it's one of my favourite poems — and it even has a reference to One Direction's 'Girl Almighty', too.
There are poems that reference the Met Gala, Harry Styles, Fine Line, his Rolling Stone and Beauty Papers shoots, his floral flared suits, his beautiful bee earring, and searching on Depop late nights to complete my jumper collection.
This book took many late nights and learning to advocate for myself, but it's the thing I'm proudest of, and it brings me so much joy.
If you want to write, the writing seems easier if it is something you want to write about. This seems obvious advice, but when I've met people and they've asked what I'm writing about, they are usually taken aback and sometimes laugh. Being confident enough in myself to know that what I was writing about was important and had an audience (and fangirls are the best kind of audience) mae the hard work rewarding.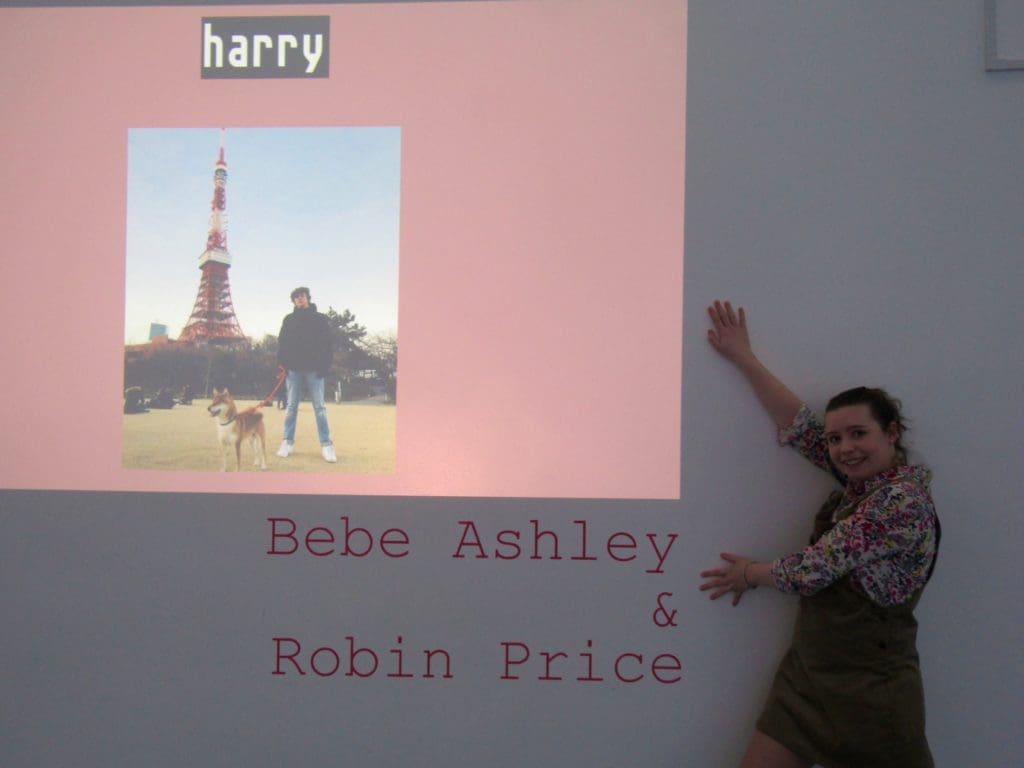 Other than the work of actually sitting down and writing, picking Harry as my initial inspiration gave me so many incredible opportunities to just have fun whilst I was 'working'. Try to plan some research opportunities into your writing that are things you wouldn't normally get to do. I was super lucky to be awarded a travel scholarship to New York to go visit Camp: Notes on Fashion after The Met Gala. I worked with a local digital artist to programme one of my poems into an interactive digital arts exhibition that started my arts career, and my track record of writing about music helped me get a commission to write for The National Trust NI.
Building that history of artistic practice helped me apply to be a 'Harry Expert' with United By Pop, which has been one of my favourite things to do over the past few months. None of this would've been possible if I hadn't started writing about Harry in the first place.
My publishers have been so great to work with. Banshee is an independent Irish publisher led by three incredible women, and they've been so supportive of this project. It'd mean so much to me if people that love Harry got to read my book, so please pre-order Gold Light Shining and then get in touch so we can talk more about writing and more about Harry.
I'm so looking forward to Love On Tour next year, to writing more Harry Styles poems, to talking to people about Harry Styles poems, and to being in the audience and waving my book in the air.