The ultimate guide to YALC 2022: Interview excerpts & synopsis
YALC returns after a long hiatus, and we've made you this ultimate compilation of synopsis and interview excerpts.
YALC is finally returning after a long hiatus — and we are so excited! We've had interviews with many of the authors who will be attending this beloved YA book fest, so we've made you the ultimate compilation of synopsis and interview excerpts.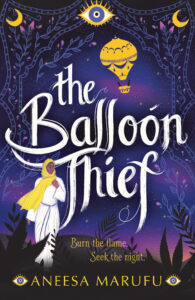 Aneesa Marufu – Balloon Thief
"Exploring everyday themes like racism and misogyny within a fantasy world adds that sense of realism to a story…"
For Khadija, the only escape from her father's arranged betrothal is the sky. When she spots a rogue hot air balloon fighting against its ropes, she leaps at the chance for adventure. Khadija soon finds an unlikely ally in a poor glassmaker's apprentice, Jacob. But Jacob is a hari, and Khadija a Ghadaean.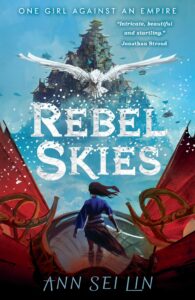 Ann Sei Lin – Rebel Skies
"I think there's something really interesting about turning paper, which people usually think of as fragile and easily destroyed, into something fearsome and powerful."
Kurara has always known that she can make paper dance and origami animals move. What she doesn't know is that those who can wield paper magic are prized by the empire for their connection to the wild and ferocious paper spirits that terrorize the land.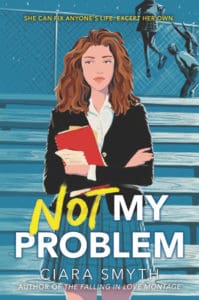 Ciara Smyth – Not My Problem
"I like to write about the kind of internal and external difficulties young people are wrestling with. Coming out is one of them but after you come out there'll be a lot of other things you still have to deal with."
Aideen has plenty of problems she can't fix. Her best (and only) friend is pulling away. Her mother's drinking problem is a constant concern. She's even running out of outlandish diseases to fake so she can skip PE.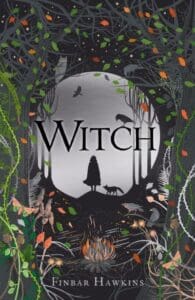 Finbar Hawkins – Witch
"Novel writing is about you sitting a desk until that draft is done, so it's a solitary, immersed process. And then you rewrite it. And again…"
After witnessing the brutal murder of her mother by witch-hunters, Evey vows to avenge her and track down the killers. Fury burns in her bright and strong. But she has promised her mother that she will keep Dill, her little sister, safe.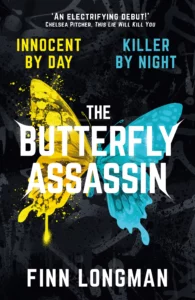 Finn Longman – Butterfly Assassin
"Compassion, because Isabel is human and deserves second chances and deserves safety, and hope, because there is too much despair in the world already."
Trained and traumatised by a secret assassin programme for minors, Isabel Ryans wants nothing more than to be a normal civilian. After running away from home, she has a new name, a new life and a new friend, Emma, and for the first time in Isabel's life, things are looking up.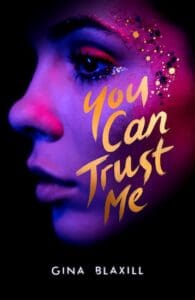 Gina Blaxill – You Can Trust Me
"Being an ally is both simple and difficult, and I think You Can Trust Me acknowledges that, which I hope makes it an effective guide. "
When Alana's best friend is found drowned in a pool, the forensic reports discover date-rape drug GHB in her blood. GHB from a drink Alana knows was meant for her. Despite the swirling rumours, the suspected group of boys seem untouchable.
Kat Dunn – Glorious Poison
"[T]he details of daily life are what I love about historical fiction – it's as close to time travel as we can get. I think it's that texture that makes a place come alive."
As the Battalion des Mortes they cheat death, saving those about to meet a bloody end at the blade of Madame La Guillotine. But their latest rescue is not what she seems. The girl's dark and disturbing powers means both the Royalists and the Revolutionaries want her. But who and what is she?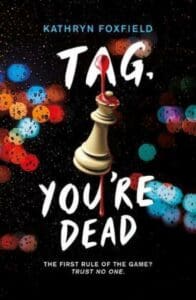 Kathryn Foxfield – Tag, You're Dead
"It's the part of writing I like the most – those lightbulbs moments when you realise you can join the dots and everything fits together. "
When teen reality star Anton Frazer unveils his latest stunt – a live-streamed, citywide game of Tag in which the prize is to be one of his live-in acolytes – his fans go wild. Four contestants have secret reasons to want to win despite the risk: money, revenge, obsession, and fame.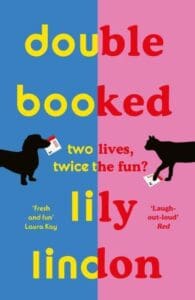 Lily Lindon – Double Booked
"I also didn't want to perpetuate a myth that just because someone is queer, doesn't mean they're incapable of being bigoted or making mistakes! Queer people are still people, it's not a magic wand of unique moral perfection. "
Gina is about to marry her boyfriend. George is about to join a lesbian pop band. Gina and George are the same person. No wonder Georgina is Double Booked.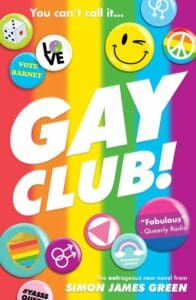 Simon James Green – Gay Club!
"Actually, it's not so much the drama that has been inspired by my school visits, but the campaigning zeal of the characters. "
Barney's a shoo-in for his school's LGBTQ+ Society President at the club's next election. But when the vote is opened up to the entire student body, the whole school starts paying attention. How low will the candidates go to win? Buckle up for some serious shade, scandals and sleazy shenanigans.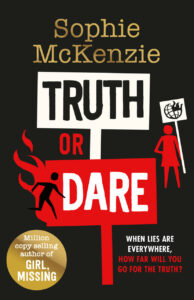 Sophie McKenzie – Truth or Dare
"I like books which grab you on page one and don't let you go – and that those are the kind of stories I try to write!"
Fourteen-year-old Maya cannot believe she has to spend the summer with her grandmother, helping out at the family cosmetics firm. But things get much more exciting when she meets a community of activists who are campaigning against the dumping of chemical waste.
Manjeet Mann – The Crossing
"I wanted to make sense of what I was seeing and I wanted to do something that would help build empathy and understanding."
Natalie's world is falling apart. She's just lost her mum and her brother marches the streets of Dover full of hate and anger. Sammy has fled his home and family in Eritrea for the chance of a new life in Europe. Every step he takes on his journey is a step into an unknown and unwelcoming future.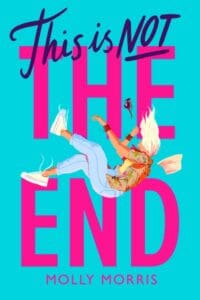 Molly Morris – This Is Not The End
"[T]eenagers experience profound loss and love and stress and anguish in the same way adults do and a lot of the time alongside adults, so it was important to me to acknowledge this[.]"
Ever since the sudden deaths of his parents, seventeen-year-old Hugh has developed a serious preoccupation with endings – and things get a little complicated when he meets Olivia Moon, a high-school outcast who can't die.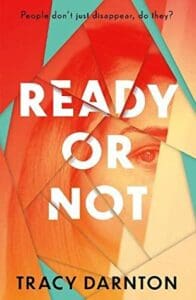 Tracy Darnton – Ready or Not
"[A]ren't we all unreliable narrators? Everything we tell about the past passes through our own filters. After all, that's the way our memory functions; casting our own role and comments in a much better light than other people's."
Set at a beautiful holiday home in Cornwall, teenager Kat goes missing during a late-night game of hide-and-seek. A set of three families have gone away together since forever but lately tensions threaten to spoil everything.