YA contemporary reads to help you beat the winter blues
Say goodbye to the winter blues with these uplifting YA reads
If Winters dark evenings, cold weather and post holiday lull have been getting you down, know that you're not alone. Whilst some people thrive in the cosiness of the chillier months, the lack of sunlight and cold weather leave many feeling a little bit blue. And while books might not be a cure all,  sometimes losing yourself between the pages of an uplifting read can make the world feel that little bit sunnier and thankfully there are plenty of those books around.
With summer heatwaves, high school rivalries, music filled romances and more, these YA contemporaries will make you laugh, swoon, sing and hopefully add a little light to your winter days.
---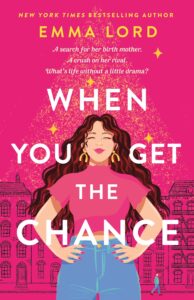 When You Get the Chance by Emma Lord
Nothing will get in the way of Millie Price's dream to become a Broadway star. Not her lovable but super-introverted dad, who after raising Millie alone, doesn't want to watch her leave home to pursue her dream. Not her pesky and ongoing drama club rival, Oliver, who is the very definition of Simmering Romantic Tension. And not the "Millie Moods," the feelings of intense emotion that threaten to overwhelm, always at maddeningly inconvenient times. Millie needs an ally. And when a left-open browser brings Millie to her dad's embarrassingly moody LiveJournal from 2003, Millie knows just what to do. She's going to find her mom.
There's Steph, a still-aspiring stage actress and receptionist at a talent agency. There's Farrah, ethereal dance teacher who clearly doesn't have the two left feet Millie has. And Beth, the chipper and sweet stage enthusiast with an equally exuberant fifteen-year-old daughter (A possible sister?! This is getting out of hand). But how can you find a new part of your life and expect it to fit into your old one, without leaving any marks? And why is it that when you go looking for the past, it somehow keeps bringing you back to what you've had all along?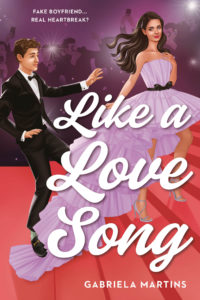 Like a Love Song by Gabriela Martins
Natalie is living her dream: topping the charts and setting records as a Brazilian pop star…until she's dumped spectacularly on live television. Not only is it humiliating—it could end her career.
Her PR team's desperate plan? A gorgeous yet oh-so-fake boyfriend. Nati reluctantly agrees, but William is not what she expected. She was hoping for a fierce bad boy—not a soft-hearted British indie film star. While she fights her way back to the top with a sweet and surprisingly swoon-worthy boy on her arm, she starts to fall for William—and realizes that maybe she's the biggest fake of them all. Can she reclaim her voice and her heart?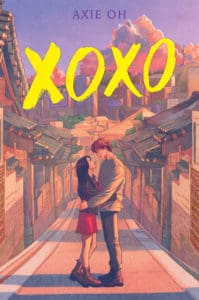 XOXO by Axie Oh
Cello prodigy Jenny has one goal: to get into a prestigious music conservatory. When she meets mysterious, handsome Jaewoo in her uncle's Los Angeles karaoke bar, it's clear he's the kind of boy who would uproot her careful plans. But in a moment of spontaneity, she allows him to pull her out of her comfort zone for one unforgettable night of adventure…before he disappears without a word.
Three months later, when Jenny and her mother arrive in South Korea to take care of her ailing grandmother, she's shocked to discover that Jaewoo is a student at the same elite arts academy where she's enrolled for the semester. And he's not just any student. He's a member of one of the biggest K-pop bands in the world—and he's strictly forbidden from dating.
When a relationship means throwing Jenny's life off the path she's spent years mapping out, she'll have to decide once and for all just how much she's willing to risk for love.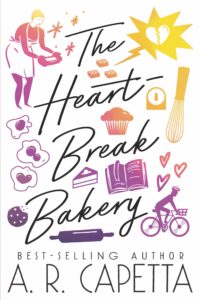 The Heartbreak Bakery by A.R. Capetta
Syd (no pronouns, please) has always dealt with big, hard-to-talk-about things by baking. Being dumped is no different, except now Syd is baking at the Proud Muffin, a queer bakery and community space in Austin. And everyone who eats Syd's breakup brownies . . . breaks up. Even Vin and Alec, who own the Proud Muffin. And their breakup might take the bakery down with it. Being dumped is one thing; causing ripples of queer heartbreak through the community is another. But the cute bike delivery person, Harley (he or they, check the pronoun pin, it's probably on the messenger bag), believes Syd about the magic baking. And Harley believes Syd's magical baking can fix things, too—one recipe at a time.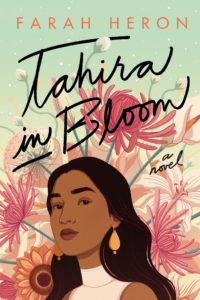 Tahira in Bloom by Farah Heron
When seventeen-year-old aspiring designer Tahira Janmohammad's coveted fashion internship falls through, her parents have a Plan B. Tahira will work in her aunt's boutique in the small town of Bakewell, the flower capital of Ontario. It's only for the summer, and she'll get the experience she needs for her college application. Plus her best friend is coming along. It won't be that bad.
But she just can't deal with Rowan Johnston, the rude, totally obsessive garden-nerd next door with frayed cutoffs and terrible shoes. Not to mention his sharp jawline, smoldering eyes, and soft lips. So irritating. Rowan is also just the plant-boy Tahira needs to help win the Bakewell flower-arranging contest―an event that carries clout in New York City, of all places. And with designers, of all people. Connections that she needs!
No one is more surprised than Tahira to learn that floral design is almost as great as fashion design. And Rowan? Turns out he's more than ironic shirts and soil under the fingernails. Tahira's about to find out what she's really made of―and made for. Because here in the middle of nowhere, Tahira is just beginning to bloom.
Blackout by Dhonielle Clayton, Tiffany D. Jackson, Nic Stone, Angie Thomas, Ashley Woodfolk and Nicola Yoon
A summer heatwave blankets New York City in darkness. But as the city is thrown into confusion, a different kind of electricity sparks…
A first meeting.
Long-time friends.
Bitter exes.
And maybe the beginning of something new.
When the lights go out, people reveal hidden truths. Love blossoms, friendship transforms, and new possibilities take flight.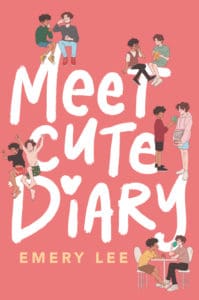 Meet Cute Diary by Emery Lee
Noah Ramirez thinks he's an expert on romance. He has to be for his popular blog, the Meet Cute Diary, a collection of trans happily ever afters. There's just one problem—all the stories are fake. What started as the fantasies of a trans boy afraid to step out of the closet has grown into a beacon of hope for trans readers across the globe.
When a troll exposes the blog as fiction, Noah's world unravels. The only way to save the Diary is to convince everyone that the stories are true, but he doesn't have any proof. Then Drew walks into Noah's life, and the pieces fall into place: Drew is willing to fake-date Noah to save the Diary. But when Noah's feelings grow beyond their staged romance, he realizes that dating in real life isn't quite the same as finding love on the page.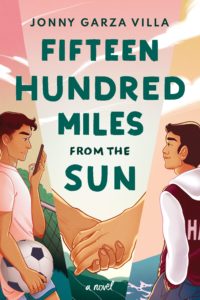 Fifteen Hundred Miles From the Sun by Jonny Villa Garza
Julián Luna has a plan for his life: Graduate. Get into UCLA. And have the chance to move away from Corpus Christi, Texas, and the suffocating expectations of others that have forced Jules into an inauthentic life.
Then in one reckless moment, with one impulsive tweet, his plans for a low-key nine months are thrown—literally—out the closet. The downside: the whole world knows, and Jules has to prepare for rejection. The upside: Jules now has the opportunity to be his real self.
Then Mat, a cute, empathetic Twitter crush from Los Angeles, slides into Jules's DMs. Jules can tell him anything. Mat makes the world seem conquerable. But when Jules's fears about coming out come true, the person he needs most is fifteen hundred miles away. Jules has to face them alone.
Jules accidentally propelled himself into the life he's always dreamed of. And now that he's in control of it, what he does next is up to him.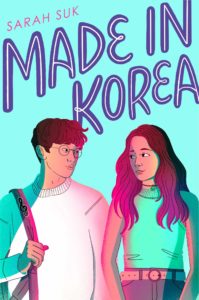 Made in Korea by Sarah Suk
There's nothing Valerie Kwon loves more than making a good sale. Together with her cousin Charlie, they run V&C K-BEAUTY, their school's most successful student-run enterprise. With each sale, Valerie gets closer to taking her beloved and adventurous halmeoni to her dream city, Paris.
Enter the new kid in class, Wes Jung, who is determined to pursue music after graduation despite his parents' major disapproval. When his classmates clamor to buy the K-pop branded beauty products his mom gave him to "make new friends," he sees an opportunity—one that may be the key to help him pay for the music school tuition he knows his parents won't cover…
What he doesn't realize, though, is that he is now V&C K-BEAUTY's biggest competitor.
Stakes are high as Valerie and Wes try to outsell each other, make the most money, and take the throne for the best business in school—all while trying to resist the undeniable spark that's crackling between them. From hiring spies to all-or-nothing bets, the competition is much more than either of them bargained for.
But one thing is clear: only one Korean business can come out on top.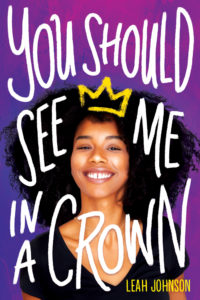 You Should See Me in a Crown by Leah Thomas
Liz Lighty has always believed she's too black, too poor, too awkward to shine in her small, rich, prom-obsessed midwestern town. But it's okay — Liz has a plan that will get her out of Campbell, Indiana, forever: attend the uber-elite Pennington College, play in their world-famous orchestra, and become a doctor.
But when the financial aid she was counting on unexpectedly falls through, Liz's plans come crashing down . . . until she's reminded of her school's scholarship for prom king and queen. There's nothing Liz wants to do less than endure a gauntlet of social media trolls, catty competitors, and humiliating public events, but despite her devastating fear of the spotlight she's willing to do whatever it takes to get to Pennington.
The only thing that makes it halfway bearable is the new girl in school, Mack. She's smart, funny, and just as much of an outsider as Liz. But Mack is also in the running for queen. Will falling for the competition keep Liz from her dreams . . . or make them come true?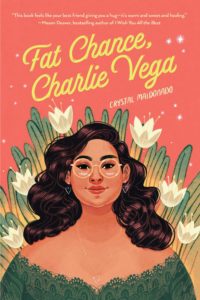 Fat Chance, Charlie Vega by Crystal Maldonado
Charlie Vega is a lot of things. Smart. Funny. Artistic. Ambitious. Fat.
People sometimes have a problem with that last one. Especially her mom. Charlie wants a good relationship with her body, but it's hard, and her mom leaving a billion weight loss shakes on her dresser doesn't help. The world and everyone in it have ideas about what she should look like: thinner, lighter, slimmer-faced, straighter-haired. Be smaller. Be whiter. Be quieter.
But there's one person who's always in Charlie's corner: her best friend Amelia. Slim. Popular. Athletic. Totally dope. So when Charlie starts a tentative relationship with cute classmate Brian, the first worthwhile guy to notice her, everything is perfect until she learns one thing–he asked Amelia out first. So is she his second choice or what? Does he even really see her? UGHHH. Everything is now officially a MESS.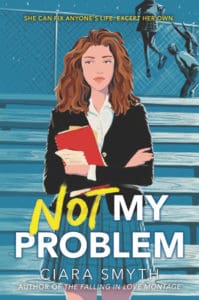 Not My Problem by Ciara Smyth
Aideen has plenty of problems she can't fix. Her best (and only) friend is pulling away. Her mother's drinking problem is a constant concern. She's even running out of outlandish diseases to fake so she can skip PE.
But when Aideen stumbles on her nemesis, overachiever Meabh Kowalski, in the midst of a full-blown meltdown, she sees a problem that—unlike her own disaster of a life—seems refreshingly easy to solve. Meabh is desperate to escape her crushing pile of extracurriculars. Aideen volunteers to help. By pushing Meabh down the stairs.
Problem? Solved. Meabh's sprained ankle is the perfect excuse to ditch her overwhelming schedule. But when another student learns about their little scheme and brings Aideen another "client" who needs her "help," it kicks off a semester of traded favors, ill-advised hijinks, and an unexpected chance at love. Fixing other people's problems won't fix her own, but it might be the push she needs to start.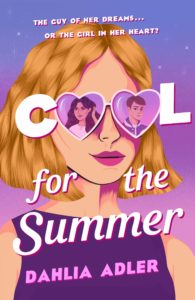 Cool for the Summer by Dahlia Adler
Lara's had eyes for exactly one person throughout her three years of high school: Chase Harding. He's tall, strong, sweet, a football star, and frankly, stupid hot. Oh, and he's talking to her now. On purpose and everything. Maybe…flirting, even? No, wait, he's definitely flirting, which is pretty much the sum of everything Lara's wanted out of life.
Except she's haunted by a memory. A memory of a confusing, romantic, strangely perfect summer spent with a girl named Jasmine. A memory that becomes a confusing, disorienting present when Jasmine herself walks through the front doors of the school to see Lara and Chase chatting it up in front of the lockers.
Lara has everything she ever wanted: a tight-knit group of friends, a job that borders on cool, and Chase, the boy of her literal dreams. But if she's finally got the guy, why can't she stop thinking about the girl?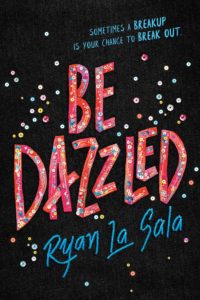 Be Dazzled by Ryan La Sala
Raffy has a passion for bedazzling. Not just bedazzling, but sewing, stitching, draping, pattern making—for creation. He's always chosen his art over everything—and everyone—else and is determined to make his mark at this year's biggest cosplay competition. If he can wow there, it could lead to sponsorship, then art school, and finally earning real respect for his work. There's only one small problem… Raffy's ex-boyfriend, Luca, is his main competition.
Raffy tried to make it work with Luca. They almost made the perfect team last year after serendipitously meeting in the rhinestone aisle at the local craft store—or at least Raffy thought they did. But Luca's insecurities and Raffy's insistence on crafting perfection caused their relationship to crash and burn. Now, Raffy is after the perfect comeback, one that Luca can't ruin.
But when Raffy is forced to partner with Luca on his most ambitious build yet, he'll have to juggle unresolved feelings for the boy who broke his heart, and his own intense self-doubt, to get everything he's ever wanted: choosing his art, his way.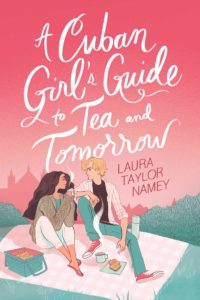 A Cuban Girl's Guide to Tea and Tomorrow by Laura Taylor Namey
For Lila Reyes, a summer in England was never part of the plan. The plan was 1) take over her abuela's role as head baker at their panadería, 2) move in with her best friend after graduation, and 3) live happily ever after with her boyfriend. But then the Trifecta happened, and everything—including Lila herself—fell apart.
Worried about Lila's mental health, her parents make a new plan for her: Spend three months with family friends in Winchester, England, to relax and reset. But with the lack of sun, a grumpy inn cook, and a small town lacking Miami flavor (both in food and otherwise), what would be a dream trip for some feels more like a nightmare to Lila…until she meets Orion Maxwell.
A teashop clerk with troubles of his own, Orion is determined to help Lila out of her funk, and appoints himself as her personal tour guide. From Winchester's drama-filled music scene to the sweeping English countryside, it isn't long before Lila is not only charmed by Orion, but England itself. Soon a new future is beginning to form in Lila's mind—one that would mean leaving everything she ever planned behind.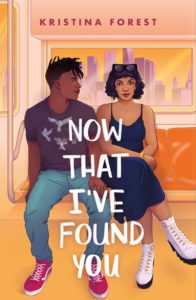 Now That I've Found You by Kristina Forest
Following in the footsteps of her überfamous grandma, eighteen-year-old Evie Jones is poised to be Hollywood's next big star. That is until a close friend's betrayal leads to her being blacklisted . . .
Fortunately, Evie knows just the thing to save her floundering career: a public appearance with America's most beloved actress—her grandma Gigi, aka the Evelyn Conaway. The only problem? Gigi is a recluse who's been out of the limelight for almost twenty years. Days before Evie plans to present her grandma with an honorary award in front of Hollywood's elite, Gigi does the unthinkable: she disappears.
With time running out and her comeback on the line, Evie reluctantly enlists the help of the last person to see Gigi before she vanished: Milo Williams, a cute musician Evie isn't sure she can trust. As Evie and Milo conduct a wild manhunt across New York City, romance and adventure abound while Evie makes some surprising discoveries about her grandma—and herself.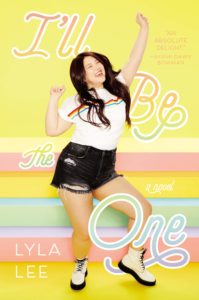 I'll Be the One by Lyla Lee
Skye Shin has heard it all. Fat girls shouldn't dance. Wear bright colors. Shouldn't call attention to themselves. But Skye dreams of joining the glittering world of K-Pop, and to do that, she's about to break all the rules that society, the media, and even her own mother, have set for girls like her.
She'll challenge thousands of other performers in an internationally televised competition looking for the next K-pop star, and she'll do it better than anyone else.
When Skye nails her audition, she's immediately swept into a whirlwind of countless practices, shocking performances, and the drama that comes with reality TV. What she doesn't count on are the highly fat-phobic beauty standards of the Korean pop entertainment industry, her sudden media fame and scrutiny, or the sparks that soon fly with her fellow competitor, Henry Cho.
But Skye has her sights on becoming the world's first plus-sized K-pop star, and that means winning the competition—without losing herself.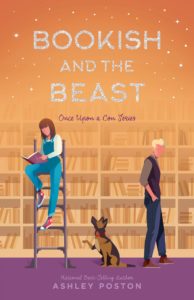 Bookish and the Beast by Ashley Poston
Rosie Thorne is feeling stuck—on her college application essays, in her small town, and on that mysterious General Sond cosplayer she met at ExcelsiCon. Most of all, she's stuck in her grief over her mother's death. Her only solace was her late mother's library of rare Starfield novels, but even that disappeared when they sold it to pay off hospital bills.
On the other hand, Vance Reigns has been Hollywood royalty for as long as he can remember—with all the privilege and scrutiny that entails. When a tabloid scandal catches up to him, he's forced to hide out somewhere the paparazzi would never expect to find him: Small Town USA. At least there's a library in the house. Too bad he doesn't read.
When Rosie and Vance's paths collide and a rare book is accidentally destroyed, Rosie finds herself working to repay the debt. And while most Starfield superfans would jump at the chance to work in close proximity to the Vance Reigns, Rosie has discovered something about Vance: he's a jerk, and she can't stand him. The feeling is mutual.
But as Vance and Rosie begrudgingly get to know each other, their careful masks come off—and they may just find that there's more risk in shutting each other out than in opening their hearts.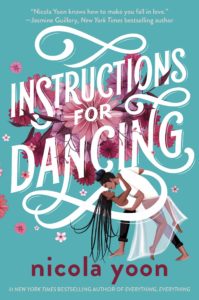 Instructions for Dancing by Nicola Yoon
Evie is disillusioned about love ever since her dad left her mum for another woman – she's even throwing out her beloved romance novel collection.
When she's given a copy of a book called Instructions for Dancing, and follows a note inside to a dilapidated dance studio, she discovers she has a strange and unwelcome gift. When a couple kisses in front of her, she can see their whole relationship play out – from the moment they first catch each other's eye to the last bitter moments of their break-up.
For Evie, it confirms everything she thinks she knows about love – that it doesn't last.
But at the dance studio she meets X – tall, dreadlocked, fascinating – and they start to learn to dance, together. Can X help break the spell that Evie is under? Can he change Evie's mind about love?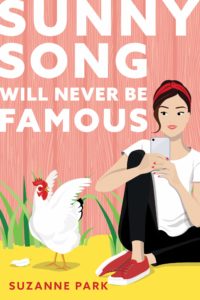 Sunny Song Will Never Be Famous by Suzanne Park
Sunny Song's Big Summer Goals:
1) Make Rafael Kim my boyfriend (finally!)
2) Hit 100K followers (almost there…)
3) Have the best last summer of high school ever
Not on Sunny's list: accidentally filming a PG-13 cooking video that goes viral (#browniegate). Extremely not on her list: being shipped off to a digital detox farm camp in Iowa (IOWA??) for a whole month. She's traded in her WiFi connection for a butter churn, and if she wants any shot at growing her social media platform this summer, she'll need to find a way back online.
But between some unexpected friendships and an alarmingly cute farm boy, Sunny might be surprised by the connections she makes when she's forced to disconnect.