Women in Modern Classics
Happy International Women's Day!
Happy International Women's Day! To celebrate, we selected 10 novels from Faber Editions, Abacus, and Collins Modern Classics that are written by admirable women.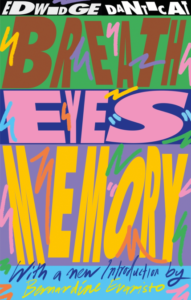 Breath, Eyes, Memory by Edwidge Danticat
Published in the 90s, Breath, Eye, Memory is selected as part of Abacus Decades' celebration and features a new introduction by Bernardine Evaristo. Telling the story of young Sophie Caco who moved from Haiti to New York to reunites her mother, Breath, Eyes, Memory does a fantastic job in portraying the bonds between generations of women, from daughters to mothers to grandmothers, and how trauma passes on.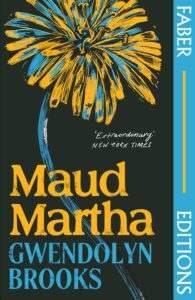 Maud Martha by Gwendolyn Brooks
Maud Martha is poet Gwendolyn Brooks's first and only novel. But rather a full novella, Maud Martha is a collage of poetic stories that tells of an ordinary black woman's life in the 1940s and 1950s. In the new foreword, Margo Jefferson challenges readers to ask themselves the same question Gwendolyn Brooks poses in the book: "What, what am I to do with all of this life?"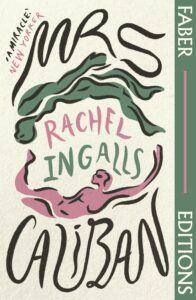 Mrs Caliban by Rachel Ingalls
The new foreword by Irenosen Okojie explains the allures of Mrs Caliban — it is packed with imagination that will have you questioning the line between reality and fantasy. Mrs Caliban, while telling the love story between a housewife and a frogman, explores gender roles and women's mental health in a patriarch society.

Old Filth by Jane Gardam
Another title from Abacus Decades celebration list with a new foreword by Nina Stibbe, Old Filth is a classic that was shortlisted for the Women's Prize for Fiction in 2005. FILTH stands for "Failed in London Try Hong Kong"(, which I totally didn't know and I grew up in Hong Kong so it was definitely another bonus for me personally…). Though Old Filth's wife did not make a big appearance in Old Filth, his mother will definitely make a strong impression on readers. Jane Gardam later published two more books in this story, making Old Filth a trilogy.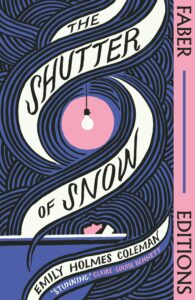 The Shutter of Snow by Emily Holmes Coleman
Claire-Louise Bennett gave a moving and powerful introduction to the story: "Marthe Gail is told to shut up twenty-five times in the following story". The Shutter of Snow is inspired by Emily Holmes Coleman's own experience in a psychiatric ward. The stream of consciousness writing style might be slightly harder to understand, but Emily's vivid portrayal of this community of diverse women makes it all worth it.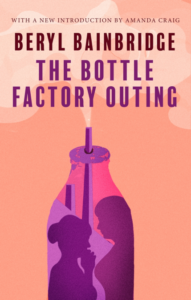 The Bottle Factory Outing by Beryl Bainbridge
Nominated for the Booker Prize in 1974, The Bottle Factory Outing is another title in the Abacus Decades celebration with a new foreword by Amanda Craig. Beryl Bainbridge incorporated a lot of dark humour while writing about the life of two factory workers, giving readers a glimpse into the world where women were treated abysmally in the workplace.
The Golden Notebook by Doris Lessing
The Golden Notebook has a fascinating writing style, switching between each of the four notebooks that protagonist Anna Wulf writes in, and a narrative titled Free Woman. However, underneath the playful style, readers are witnessing Anna's search for her personal, political and professional identity while suffering a mental breakdown. Doris Lessing did an incredible job in portraying the allure and danger of compartmentalisation.
They by Kay Dick
A short dystopian read, They illustrates a world where artists, those who live passionately, and anyone who resists are being silenced. There is a haunting scene where a poet, Jane, held her arm above flames for 8 minutes for moving towards her burned works. In a new foreword, Carmen Maria Machado reminds readers why They is still highly relevant today, in the day and age where censorship, climate change and bigotry still play a big part.

Year of Wonders by Geraldine Brooks
Inspired by the true events of Eyam, a village in Derbyshire and following Anna Frith who becomes an unlikely healer during the 1666 Plague, Year of Wonders might as well have been inspired by the past 2-3 years of our lives. However, in those days, any woman who shows an ounce of knowledge is accused of being a witch… Year of Wonders celebrates the strength and determination of women, especially in times when social hierarchy proves to be suffocating.

No Logo by Naomi Klein
A nonfiction in our list, No Logo discusses the negative effects of corporations and branding. Naomi Klein is a journalist and activist who penned The Shock Doctrine. While The Shock Doctrine explores free market policies, No Logo does an in-depth analysis of the other powerful player in the market — corporations. Naomi also dives into the lives of young, often Asian, female workers behind these corporations, as well as women who are being thrown to be the face of these corporations solely for the sake of diversity.