Vincent Ralph shares 5 UKYA authors you need to be reading
"here are five writers whose stories refuse to be ignored."
The UK has so many wonderful YA authors, so narrowing this list down wasn't easy. But here are five writers whose stories refuse to be ignored.
---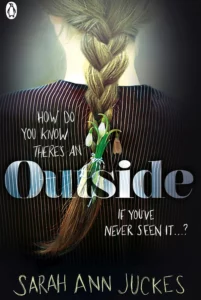 Sarah Ann Juckes
I've said it before and I'll say it again: Sarah Ann Juckes is one of the most unique voices in Young Adult fiction. Her debut novel – Outside – was published in 2019 and tells the story of Ele, a young girl who has spent her entire life trapped inside. If you enjoyed Room, you will love this. Juckes' sophomore novel, The World Between Us, is equally brilliant. It's about Alice, a teenager who is bed-bound due to a chronic illness and explores the world outside via a series of live-stream cameras. But when she meets a new streamer, she must fight to uncover his secrets while protecting her own.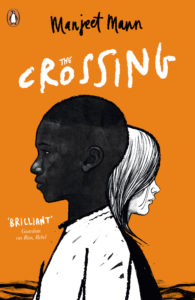 Manjeet Mann
There aren't enough superlatives to describe Manjeet Mann's writing. She is the author of two YA verse novels and both have received critical praise and highly deserved awards.
Run, Rebel is the tale of Amber, a teenager whose only solace from her troubled homelife is athletics. This is an unapologetic, beautiful, one-of-a-kind novel that everyone should read. Mann followed it up with The Crossing, which tackles the refugee crisis with searing honesty. This wonderful second novel won the Costa Children's Book Award 2021 and has now been shortlisted for the Waterstone's Children's Prize. In short, Mann is a new superstar of UK YA.
Darren Charlton
Wranglestone is part zombie thriller, part love story, and it was deservedly shortlisted for the Costa Book Awards in 2020. Set in a post-apocalyptic America, the novel tells the tale of Peter and Cooper as they are forced to herd the undead from the shores before the lake protecting their community freezes over. This is a beautiful book that manages to convey tenderness in a nightmarish setting and I would love to see US readers embrace the story as so many have in the UK. A sequel, Timberdark, will be published later this year.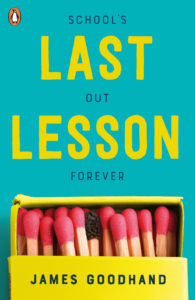 James Goodhand
Last Lesson is the novel I wish I had growing up. It is a no-holds-barred story about toxic masculinity and mental health and deserves far more attention on both sides of the pond. The story is about Ollie – a former star pupil who, on his last day of school, has a leaving gift for his bullies. A homemade pipe bomb. Goodhand has created a compelling story wrapped in so many additional layers and the less you know about this one, the better. His second novel, Man Down, is out in the UK in March and, with talk of Donnie Darko vibes, I am absolutely sold!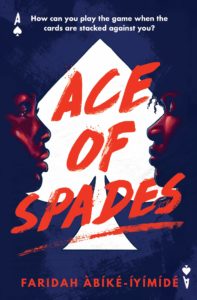 Faridah Àbíké-Íyímídé
No list of UK YA authors is complete without mention of one of 2021's biggest success stories. Faridah Àbíké-Íyímídé's debut Ace of Spades took the YA space by storm but, if you haven't read it yet, what are you waiting for?
Often, a pitch doesn't fulfil on its promise but, in this case, Gossip Girl meets Get Out sums this novel up perfectly. This tale of the only two black pupils at the elite Niveus Private Academy is a page-turner with added edge. Told from the perspectives of Devon and Chiamaka, Ace of Spades is a wonderful book that deserves even more love than it already has.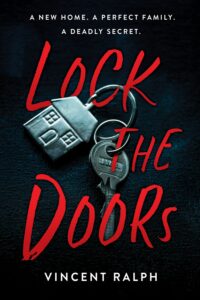 Get your copy of Lock the Doors by Vincent Ralph here.