This post was written by Chaz Hayden, author of The First Thing About You.
Throughout the process of writing my debut novel, The First Thing About You, I'd often listen to songs or musicians that set the mood for the chapter I was about to write. Because of this, I curated a playlist that I hope conveys the same feeling and emotions as the characters and scenes in my book. I hope it's a place for readers to come back to and reconnect with the story but at the same time the playlist can stand alone as its own idea. Canadian philosopher Marshall McLuhan coined the phrase "the medium is the message" and I truly believe that.
So, here are the tracks in the playlist and the reason why I chose each song.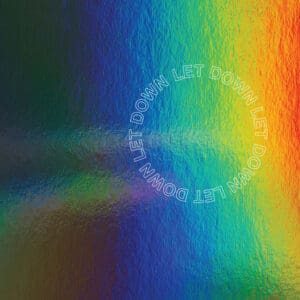 Track 1: Let Down by Michigander – The book starts off with the protagonist, Harris Jacobus, trying to settle into his new home in New Jersey. He's nervous and anxious but also excited about the possibility of his move being a fresh start. Like any good YA rom-com or coming-of-age story movie, there's usually an opening scene of the main character staring out the passenger side window of a car, looking over the top melancholy. I pictured how Harris would look and feel in that scene as his family drove cross country from California to New Jersey. Most importantly, what song would be playing to set the tone for the rest of the story? For The First Thing About You, it needs to feel uplifting and hopeful as well as a little concerned that things might not happen as they appear in Harris's mind. In Let Down by Michigander, the opening line of "You're a concept worth exploring" perfectly sums up Harris's attitude in the first couple of chapters. He's ready to figure who he wants to be and how to do that while at the same time the song says "I don't want to mess it up. I'm probably going to mess it up." Harris admits that he hasn't had much luck with making friends. There are also so many other incredibly fitting lyrics including, "I feel like I've known you even though I just met you." (This could be Harris referring to Nory or Miranda) and "Love will find me when it's ready."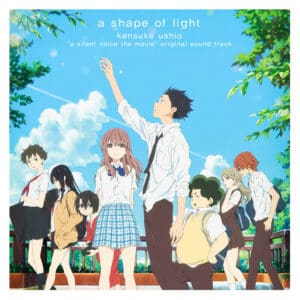 Track 2: green by Kensuke Ushio – Harris's favorite question, his way of quietly judging when he feels others are judging his disability, is "What's your favorite color?" So, of course there has to be songs on the playlist titled after colors. To start, Harris assumes that Nory's favorite color is green solely based off of a hair accessory she's wearing when they first meet. Although Harris doesn't actually know her favorite color, I chose to pick this song as a representation of how meeting Nory made Harris feel. The song has no lyrics, but the instrumental is upbeat, a little excited, and also evokes a trance like when you first meet your crush or someone you find attractive.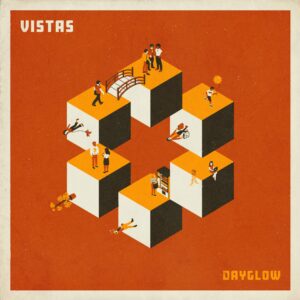 Track 3: Dayglow by Vistas – I like to think of this song as the moment Harris meets Miranda, a beautiful, energetic, a confident nursing student that will be accompanying him at school. The tempo and rhythm of the song match Miranda's energy and the instant infatuation Harris has with her. There's a lyric in the song that says, "I feel so lost and uninvolved, for reasons that I can't recall, but I don't really mind it at all, ignorance, wonderful." At this point in the book, Harris is having a difficult time talking to and connect with Nory. He thinks he's trying new strategies to make friends but it unfortunately gives him the same disappointing result he's always faced. If he doesn't consider the reason, maybe that's for the best since being alone is what is comfortable and familiar to him. Also, the action of not trying or thinking other people should make a bigger effort than him. But then Miranda comes along and Harris immediately begins to imagine all the things they'll do together and how she's the solution to having a "normal" teenage experience. Miranda is the dayglow and Harris is more than willing to let her guide him. Besides that, the song is fun and makes you want to dance which is Miranda's exact vibe.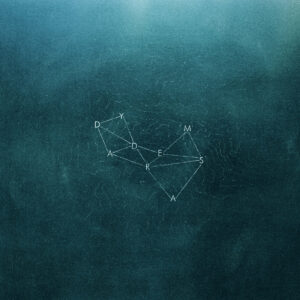 Track 4: Daydreams by Walden – Sometimes you need that one song that makes you want to roll down the window of your car during a summer evening and drive around with your best friends, singing as loud as you can or just soaking up the moment. To me, Daydreams by Walden perfectly captures that feeling but more specifically it's how Miranda begins to make Harris feel as the story and their relationship progresses. Harris can't stop thinking about Miranda and how she feels dangerous but also an interesting force in his life, hence the lyric "I'm lost in your light." Harris knows he's changing because of Miranda, good or bad and leaving people and himself behind, but he doesn't care. The last verse of the song ends with, "But something's coming, somewhere down the line, so I'll be open." Readers understand that Miranda probably isn't safe for Harris. He feels this too yet is so mesmerized that he's ready to follow Miranda anywhere.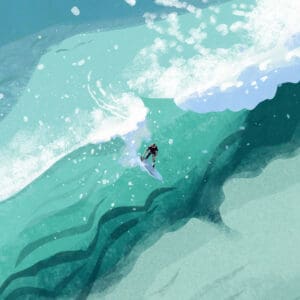 Track 5: blue by Pools – Of course the playlist must include a song by the name of Harris's favorite color. But instead of being chill, as he describes his color, the song is quite haunting and repetitive. It feels like your thoughts when feeling self-doubt, exactly how Harris feels after his date with Nory when he's told by his friend Zander that it might not have been a date. The song repeats "She's in love with a friend" also referring to Harris's confusion and jealousy when he sees Nory hanging out with their classmate, Kelvin.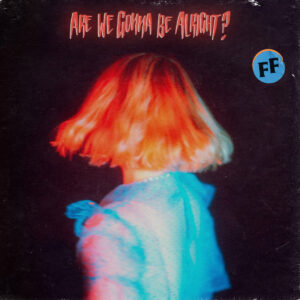 Track 6: Pretty Great by Fickle Friends – This song practically speaks for itself. All that Harris wants to do is go to a party which is something he defines as a "normal" teenage activity. Maybe he's right, but what he never predicted was the drama that ensues when there's jealously and too much alcohol. Lyrics such as "In the background, there were fireworks exploding and I could tell it was a pivotal moment", "I didn't make much effort because I didn't know what to expect" and "How much did I miss? And then it hits me like a ton of bricks." sum up Harris's eventful night.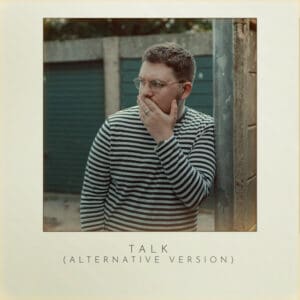 Track 7: Talk by Saint Raymond – I chose the alternative version of this song as sort of a somber retelling of Harris's thoughts the morning after the party. Lyrics like "Cause we regret things that we said, I can't shape the feeling that it's over" is Harris realizing that he hasn't only lost Nory but Zander as well. All the progress of making new friends and a possible relationship have been tossed out because of thoughtless and immature actions by him. Nobody else is to blame but himself. That's why I love how the song says "I'm such a cliché… we don't have to talk about it" and "Such a shame we got this wrong". These lines embody the scene when Harris attempts to confront Nory in the hallway but gets publicly shot down. He refuses to accept full responsibility and just wants to move on but he's also hurt a lot of people, forcing them to lash out and him.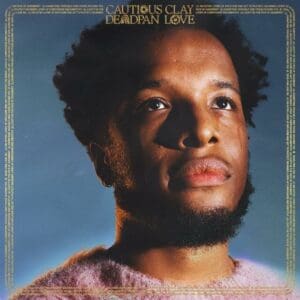 Track 8: Wildfire by Cautious Clay – As the dynamic between Harris and Miranda becomes increasingly more provocative, he has fallen so deeply for her that it seems like there's no way out for Harris. This song is almost like an open letter to Miranda, it's Harris asking her to be mindful of her influence over him. If her actions are intentionally, then he hopes she means them in a way that expresses Miranda's mutual feelings. But, of course, with such a significant age difference and life experiences, someone is bound to get hurt.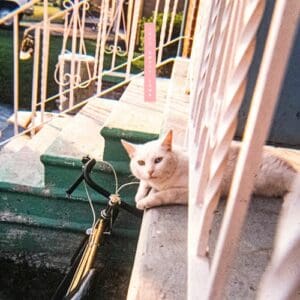 Track 9: Red by Jaguar Sun – The echoing lyrics "I look back at you, you look at me. Everybody else disappears so easily. Baby I'm yours but you're not mine, be with me. Please just stay for a while and set me free." are a testament to Miranda's favorite color and the emotional hold she has on Harris. She makes him feel the way he's dreamt about feeling but also pushes him away from where he's meant to be.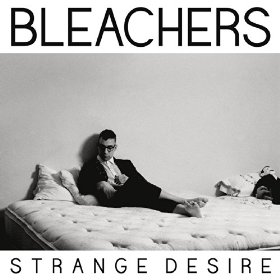 Track 10: Wake Me by Bleachers – At this point in the book it feels like it's just Harris and Miranda and there's no looking back despite who Harris is leaving behind. He thinks he's found his person, confirmed by the lyrics "Right from the start I knew you'd set a fire in me." I like to think of this song playing when Miranda sneaks into Harris's bedroom and they're laying nose-to-nose, hence the name of the song. They're both vulnerable and Miranda shares all her scariest secrets. This is really the first time that Harris feels like someone has fully confided in him. Lines "I'd rather be sad with you than anywhere away from you" and "I can't believe I captured your heart" beautifully shares the mood of that scene.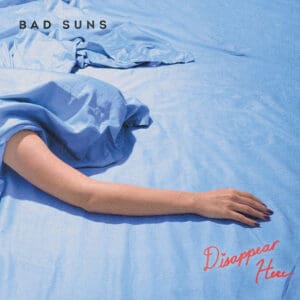 Track 11: Off She Goes by Bad Suns – When Miranda disappears, there's a lot of unanswered questions for Harris. Specifically, he just wants to know if she's safe considering her past. This song is upbeat, just like Harris and Miranda's time together, but also very nostalgic. A lyric that stands out to me is the opening line, "Where do you go when the light leaves your eyes?" This reminds me of when Harris looks into Miranda's eyes and says he's never seen a color like that and knows she's in pain.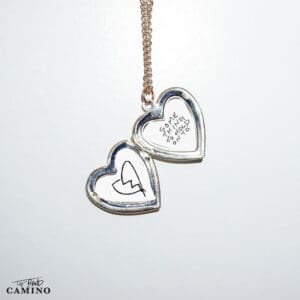 Track 12: Something To Hold On To by The Band CAMINO – This is one of my favorite bands and I actually heard this particular song while I was writing the initial manuscript of The First Thing About You. To me, this song was written for the book as an ode to all the memories Harris made with Miranda. Lyrics like, "I still remember all the things you said, laying in my bed" are gut wrenching and exactly how Harris is feeling in this part of the story. Honestly, all the lyrics are a perfect match and theme song. I could write an entire essay about this track but I'll just let you listen for yourself.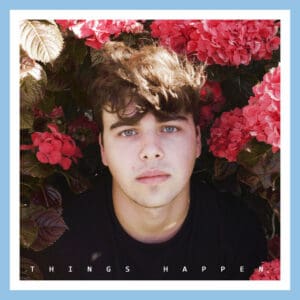 Track 13: Purple by Cesar Santalo – When Harris and Miranda were together he believed they made purple, the color of royalty. This song is Harris finally coming to the conclusion that such a beautiful a powerful color isn't meant for a person who would damage him, change him. Harris realizes it's time to move on from Miranda and try to get back to who he's really meant to be.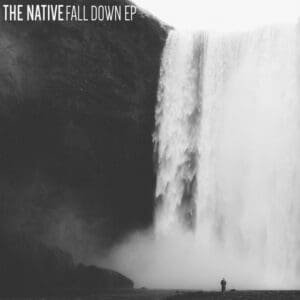 Track 14: Lost Boy by The Native – Short and sweet without any lyrics but an homage to the section of the book titled "Lost". It's a transition out of that dark period for Harris to begin something new again and start growing.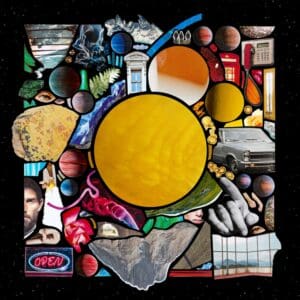 Track 15: Who Are You? by Glass Caves – The opening lines of this song immediately connects to Harris's attempt to salvage any possible relationship he might have with Zander and Nory. His friends are gone, he doesn't fully understand why but he knows he has to fix it. It's Harris in front of a mirror and trying to rally himself to recognize his problems and be a better person, friend, and brother to Ollie.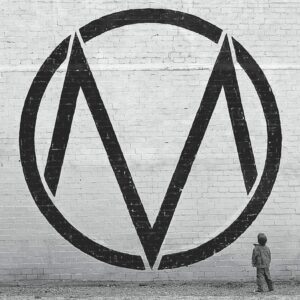 Track 16: Color by The Maine – Another of my all-time favorite bands and this song titled jumped out at me for obvious reasons. But the more I listened to the song I realized the lyrics and message are a great fit as well. I like to think of this track as a conversation between Harris and his mom, similar to when he opens up about why he cares about people's favorite color and the role his mom played in how that started.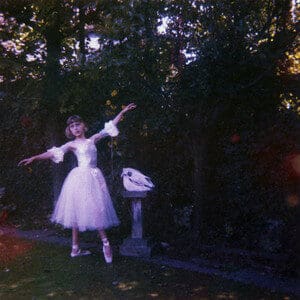 Track 17: Don't Delete The Kisses by Wolf Alice – Harris wants Nory back in his life and this time he'll do it right and for the right reasons. I imagine this song playing while Harris works up the courage to approach Nory in school and truly apologize. He says that he spends the day crafting exactly what he wants to tell her. The lyrics of this song, sang almost like a heartfelt confession, could be what Harris was thinking, especially the lyric "What if it's not meant for me, love?"
Track 18: Love You Everyday by Post-Party – Harris and Nory are at the top of the hill in the park, overlooking the pond and geese and, as he admits, Harris has finally arrived where he's meant to be. As long as Nory is in his life, he'll smile with her and love her however that may be. I wanted to end the playlist on a high note (pun intended) because Harris's future and the people around him make sense and he's happy. The song is upbeat but still very heartfelt and honest. To me, it's the perfect song to close the book and reminisce about the new friends I hope you've made.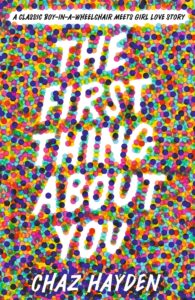 Get your copy of The First Thing About You by Chaz Hayden here.