Tanvi Berwah's top five books featuring fantasy companions
"Some of these creatures are bred from our fears and some from our longing for something beyond our human circle."
This post was written by Tanvi Berwah, author of Monsters Born and Made.
Fantasy creatures have been around for as long as humanity could tell tales. Around the fire, chalk figures in caves, ancient Greek dramas, ancient Japanese folktales–all of us, no matter where we come from, have a history of fantastic creatures in our stories. Some of these creatures are bred from our fears and some from our longing for something beyond our human circle.
I've been drawn to mythical creatures since I was a child, the first time I saw Jurassic Park on the big screen as a toddler. Not that I still think dinosaurs are "mythical," but we are so far removed from them that they might as well be for a little kid. My fascination with dinosaurs is what led me toward dragons, even as I was spontaneously being introduced to the many, many mythical creatures simply by existing within an Indian family culture. From bedtime stories to religious anecdotes–they were all bursting with fantastical creatures: the Garuda, Airavata, Narasimha, Chakor, Sheshanaag and the many Vedic serpents, and a ton more.
Of course fantasy creatures became my favorite part in epic stories so here's a list of 5 such stories with amazing fantasy companions that I hope you will love too!
---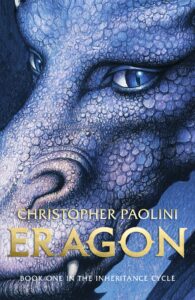 ERAGON by CHRISTOPHER PAOLINI 
Eragon was my gateway into YA fantasies so I had to list it. This is the first book in the Inheritance cycle, set in a second-world land called Alagaesia which has elves, dragons, dwarves, an evil emperor and a whole adventure on the scale of Lord of the Rings. But the best part about the story was always the snarky and humorous dragon Saphira and her relationship with her human rider, Eragon. Watching Saphira be born from her egg to the full-grown dragon that she becomes was a joy to read, and remains one of my favorite moments in any book.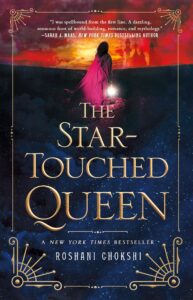 THE STAR-TOUCHED QUEEN by ROSHANI CHOKSHI 
Roshani Chokshi's debut is a beautiful Hades and Persephone retelling by way of Indian mythology and primarily, it's a love story. But there's one character, Kamala, who accompanies the main character, Maya, on her journey. And the best part about Kamala? She is a talking, flesh-eating demon horse. She's sassy and has a dark sense of humor and always talks back. One of my favorites!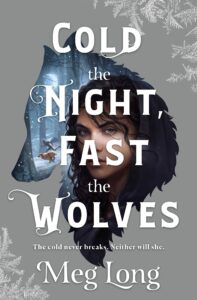 COLD THE NIGHT, FAST THE WOLVES by MEG LONG
CTNFTW is a survival story set on a frozen planet, Tundar. Sena is an orphan teenager who escapes gangsters while also rescuing Iska, an injured but recuperating fighting wolf. Both Sena and Iska don't have much trust in their treacherous, harsh world but must learn to survive together when they enter a dangerous sled race across the planet. Iska grows into her own throughout the story to become loyal and protective over Sena, and it's a journey that was a joy to experience!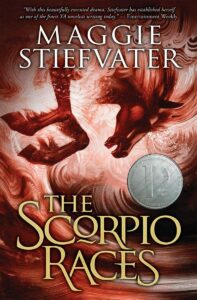 THE SCORPIO RACES by MAGGIE STIEFVATER
Full disclosure: The Scorpio Races is one of the inspirations behind my upcoming debut, Monsters Born and Made. This story of demonic water horses coming out from the sea set on a fictional British island is a quiet, atmospheric one that enchants you slowly. Both the protagonists have their own horses but while one of them, Puck, has a docile land pony, the other, Sean, bonds with a water horse, Corr. And Corr, despite his deadly nature, comes to care for Sean too. Maggie Stiefvater is a master in atmosphere and feelings–both of which are in heavy doses in this book. I highly recommend this cozy read for a rainy day with some delicious hot chocolate.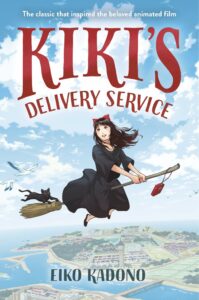 KIKI'S DELIVERY SERVICE by EIKO KADONO
How can any list about fantasy companions be complete without Jiji the talking cat? You must have watched, or at least heard of, Ghibli Studio's Kiki's Delivery Service about a 13-year-old witch and her many adventures as she learns to trust herself and become independent. The movie is based on a book by Eiko Kadono, translated by Emily Balistrieri, which is just as fun and delightful. Jiji is snarky and fun and makes me want to give the whole witch-and-her-cat thing a try!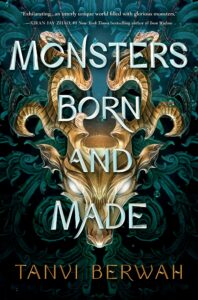 Get your copy of Monsters Born and Made by Tanvi Berwah here.