Sara Walters shares her favourite dark and creepy books, movies and TV shows
Looking for something dark and eerie to watch or read? Look no further.
As you'll likely find out if you read my new novel The Violent Season, I'm a tad obsessed with anything that radiates dark, eerie vibes. I love a good thriller novel, an outlandish episode of Riverdale, or a podcast episode detailing an unsolved mystery. Whenever I finish one of these deliciously dark things, I always find myself searching for those same vibes in something else, something eerie and troubling that I can disappear into.
Here's a collection of some of my favorite dark, angsty vibes, in all their forms. If you liked these things, check out their equally dark and spooky counterparts.
---
If you liked Thirteen Reasons Why by Jay Asher, then watch why did you kill me? on Netflix
why did you kill me? is a hard-hitting documentary that details the events following the murder of Crystal Theobold in 2006. Theobold's mother, Belinda Lane, created a fake MySpace account to track and trap her daughter's killers and find justice years after her death. The MySpace account, featuring Crystal's photo and name, reminded me of the tapes Hannah Baker left behind, a dark, twisty reminder of what led to her death.
If you liked You (Netflix), then read These Violent Delights by Micah Nemerever
Much like the way season one and two of Netflix's You relentlessly drew me in, These Violent Delights captivated me the first time I read it. I was immediately consumed by the dark, atmospheric language, and easily drawn into the toxic, troubling relationship between two college boys in early 1970s Pittsburgh. If you're looking for dark academia paired with a queer love story, look no further.
If you liked My Best Friend's Exorcism by Grady Hendrix, then watch Jennifer's Body starring Megan Fox
Both My Best Friend's Exorcism and Jennifer's Body gave me the dark, campy energy I love, and I keep returning to both over and over. Both the novel and the film feel like your favorite teen drama and your favorite horror film colliding. I first read My Best Friend's Exorcism on a plane, and my seatmates must have seen me go through every known emotion over that few-hours' flight. I was horrified, terrified, grossed out―and still laughing. Jennifer's Body does the same for me, just with a killer cast and an awesome soundtrack.
View this post on Instagram
If you liked Euphoria (HBO), then read Party Monster by James St. James
Since its release in 2019, Euphoria has easily become one of my favorite shows of all time. I have watched and re-watched the ten episodes until my heart wants to force its way out of my chest. If you want something a bit campier and with a bit of horror, but with the same wild darkness, check out Party Monster. It follows a group of infamous Club Kids in New York City as they navigate drugs, parties, sex―and murder.
If you liked Girl in Pieces by Kathleen Glasgow, then watch Girl, Interrupted starring Winona Ryder
Since my late teens, Girl, Interrupted has remained one of my favorite films to date. However, it's one of those films that I can only watch every so often because it weighs so heavily on my heart. Girl, Interrupted is the film adaptation of the memoir with the same name, written by Susanna Kaysen in 1993, detailing her experience at a mental health facility in the 1960s. The stars of both the film and memoir are the people Kaysen met while in the facility, each with their own unique and often heartbreaking story. Watch this one with a friend.
And, if you liked any of these books, shows, or movies, then you just might like to wander the dark, eerie streets of Wolf Ridge in my new novel, The Violent Season, on sale October 5 from Sourcebooks Fire.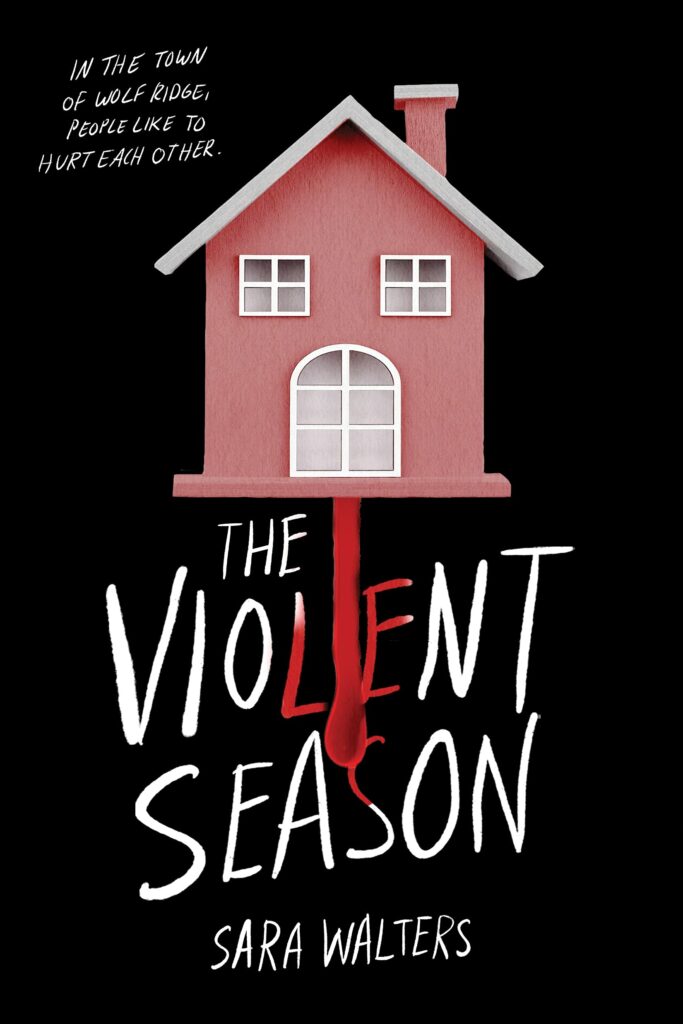 Get your copy of The Violent Season by Sara Walters here.