This post contains affiliate links, which means United By Pop receives a percentage if you make a purchase using these links. Thank you for supporting the brands that support this blog.
In 2014, one of YouTube's biggest stars, Zoe Sugg (aka Zoella) released her first young adult fiction novel, Girl Online. The Girl Online trilogy concluded in 2016 and in 2018, Cordially Invited, a non-fiction guide to hosting events was released.
Despite the ghost writing controversy surrounding Girl Online and its subsequent two novels, six years later, Zoe is diving back into the world of YA fiction and this time, her name won't be alone on the front cover. For her new YA modern gothic thriller series, Zoe will be joining forces with her friend, former book editor at the time of her writing Girl Online and author of The Potions Diaries, Amy McCulloch (The Potion Diaries were written under the pen name, Amy Alward). According to the YouTube video in which Zoe announced the new book series titled, The Magpie Society: One for Sorrow, the pair began discussing ideas for a joint fiction series way back in 2015, after conversations stemming from their "shared passion for really dark, gritty crime."
One for Sorrow,  book one in The Magpie Society series, is scheduled to release from Penguin Random House on 29th October 2020, and  follows Audrey and Ivy, two girls from completely different backgrounds, who are brought into an unlikely friendship when the body of a popular former student is discovered with an elaborate Magpie tattooed onto her back. As the girls find themselves drawn into the mystery of her death, secrets about the school they live in and a shadowy group known as the Magpie Society begin to reveal themselves.
So, what else do we know? Thanks to the video  announcement for the collaboration, we know that the book is based in a "British boarding school/private school" and that "the Magpie thing came from really trying to think about what are some of those really unique kind of, really British old nursery rhymes and superstitions". We also know that "it starts with a murder" and is "a lot grittier" anything the pair have written previously.
The Magpie Society: One for Sorrow is available to pre-order here.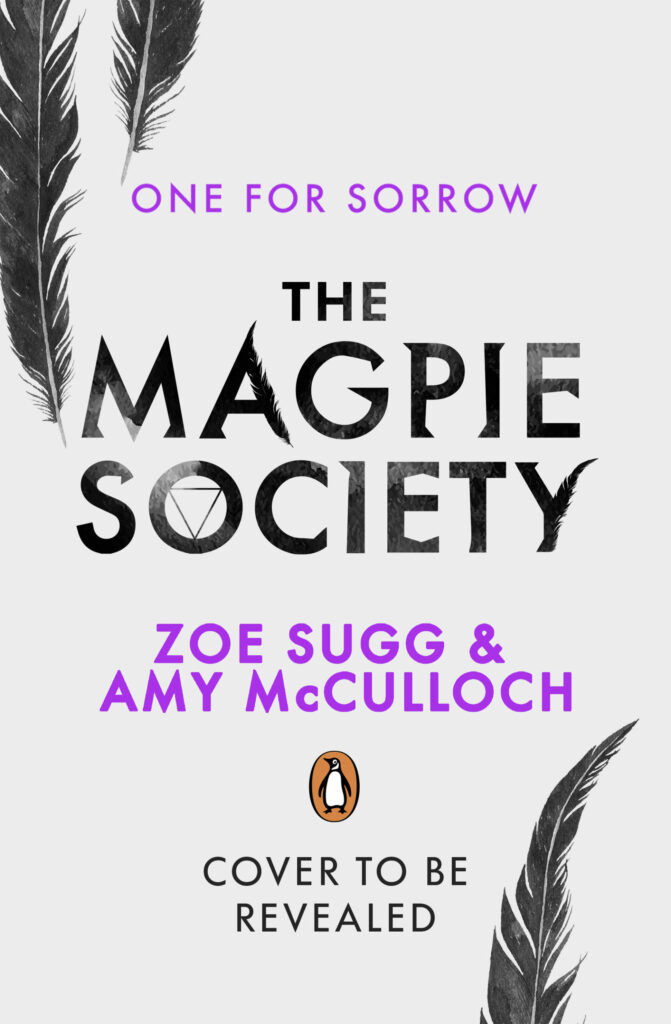 Seven for a secret, never to be told . . .
Illumen Hall is a boarding school of tradition and achievement.
But tragedy strikes when the body of a girl, a student, is discovered – on her back is an elaborate tattoo of a magpie.
For new student Audrey, it is just another strange and unsettling thing about her new surroundings. And for her roommate Ivy, well, she's just annoyed she has to share with the new girl from America.
As an unlikely friendship develops, the two are drawn deeper into the mystery of this strange and terrible murder. They will discover that something dangerous is at the heart of their school.
Welcome to The Magpie Society.