This post is sponsored by Penguin Random House.
It's no secret that Skai Jackson has got it nailed when it comes to classy clapbacks and knowing how to handle Internet trolls. In her debut book, 'Reach For The Skai', she shows a positive message that brings people together to push for change in the world.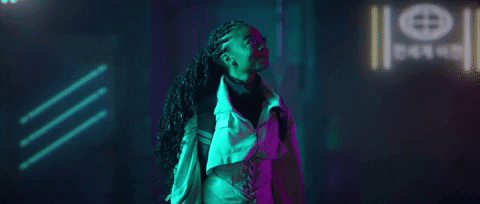 We're counting down some of Skai's top tips for staying safe on social media and dealing with bullies.
SKAI'S TOP TIPS FOR SOCIAL MEDIA
If someone is being hateful or disrespectful, use the block button.
Replying to trolls: If you give them energy, you're only feeding their power.
Remember, everything you post will be out there forever, so don't do anything crazy.
Skai is known for her 'classy clapback' but she wasn't always like that. Speaking in 'Reach For The Skai' she explains that one thing bullying taught her is to be comfortable with her true self.
"I'm living for myself, I don't really care about what anyone else has to say negatively toward me."
SKAI'S FIVE STEPS TO COMPOSING A CLASSY CLAPBACK
Take ten deep breaths – Never tweet while you're angry; you'll probably regret it later
Get sassy – Never use curse words, foul language, racial slurs, or say anything about a person's appearance. Just work with being smart-mouthed.
Stick to the facts – See if you can educate them a bit.
Less is more – As in fashion and daytime makeup, go light. Say what you have to say, make sure you've been clear, then keep it moving. You don't have to use all 280 characters.
Get ghost. Type your reply, then turn off your phone or close the app and don't open it for at least 45 minutes.

As you reach for the sky in your own life, practice getting comfortable being uncomfortable and see what good things result.
'Reach For The Skai' is available to buy now, here.