Louise Leverett on travel, love and writing
From Rome, With Love
From Rome, With Love
by Louise Leverett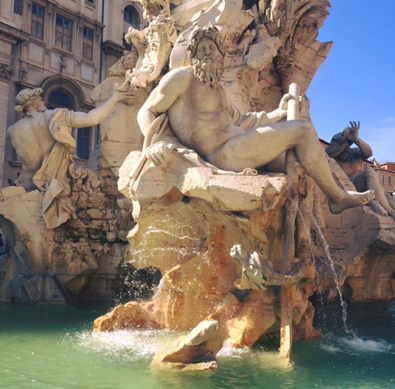 When the earth's population is over seven billion it might seem ridiculous that you could ever find yourself alone. I live in London: as some might say, the hard-faced concrete jungle where humans exist in digital pods shoved together on tubes, buried in their online profiles whilst men in suits push past you on the way to the office. It masquerades itself as a race, but a race to where I've yet to realise. Having lived in London for ten years, what I really craved was space, culture and romanticism. What I needed was a short-term home: an affair behind the back of London, and for the first time, put pen to paper and write the book I had only ever dreamed of writing.
---
I arrived at Ciampino airport to a white, hot heat bouncing off the asphalt of the car park. I wheeled my suitcase across to the taxi rank, all the while desperately trying to suppress the niggle in the back of my mind that this had all been a terrible mistake. It is true that in the main part writers are loners, often spending months in solitary confinement, typing in a manic frenzy or buried in a book of notes.
I stood beneath my rented apartment, the terracotta tiles from the roof of the terrace lapping over the edge of the side. I could smell freshly brewed coffee – and a sense of freedom.
Each morning I awoke to the sound of distant church bells, a cliché, I know, but nonetheless comforting. I gazed out across the verandas as I ate my bowl of fresh fruit salad. Being a total novice at a relaxed lifestyle and unable to resist the urge, I pulled out my phone to capture a video for Instagram. But that would be it for the digital world, I'd told myself, as I hastily turned the screen off again. This trip would be all about the tangible way of living.
After a quick, cold shower, my hair wet and tied up loosely in a bun, I lathered myself in factor thirty and made my way into central Rome. The main theme of my book is Love; what is it? What does it mean? Why do we feel it? And where else better to start my research than in the city of Love itself.
By mid morning I'd managed to order my first coffee in Italian, at a café just a short walk down the famous Via Veneto. As I sat down at a small, rickety table outside an old, floral veranda, gone were the familiar sounds of phones tapping, pens scribbling, sirens screeching: life noises – all serving as distractions from this monumental dream that I was hoping to achieve.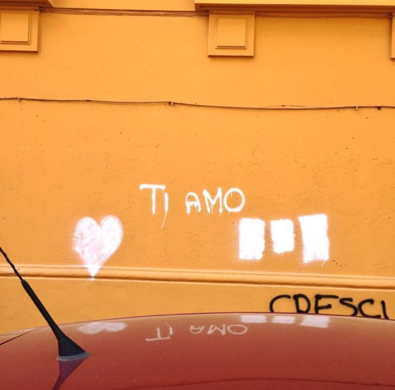 The decision to finally write the book had culminated in a thousand conversations that had all began at a table just like this one: make-ups, break-ups, finding jobs, losing jobs, good news, bad news, celebrations and heartbreaks.
By the end of summer, I found myself in the midst of my story. Clinging to the manuscript as if it were a trophy, symbolising the very fruits of my labour. I walked along Gianicolo Hill, closing my eyes briefly to the cool breeze passing my face. By now I had spent several weeks huddled away on the terrace of my apartment, alternating between nibbling green olives and slithers of prosciutto. Even the air smelled different: a heady mixture of sun cream, dust and heat. As I dragged my feet along the shiny square paving slabs of Piazza Navonna in desperate need of a cold beverage to bid the heat away, I noticed something different. Here, I ate pizza in the street with just a napkin, I left my hair wet to dry naturally in the morning sun and most importantly I was opening up to a story that I had been given the rather epic responsibility of telling. Life was imitating art. Charm, elegance, glamour and romanticism oozed from every back street.
---
On my last night, sat on the roof watching the orange sun set upon a city rich in architecture and its own myths and legends, I had finally listened to what my heart was craving. My trip had given me (apart from the bulk of my first full novel) the sparkle of magic you feel when a dream becomes reality. As pungent as the smell of Parmesan sprinkled over my pasta dinner, I knew that this was what I wanted to write about: possibility. Listen to that voice, trust it and don't let your present surroundings pull you from where you really want to be.
A pinprick trip in a world of normal days that had left me wondering: what if anything we dare to find in the future is worth more than anything we may be brave enough to leave behind? What if all we really dedicate our time to is 'Love, and Other Things to Live For'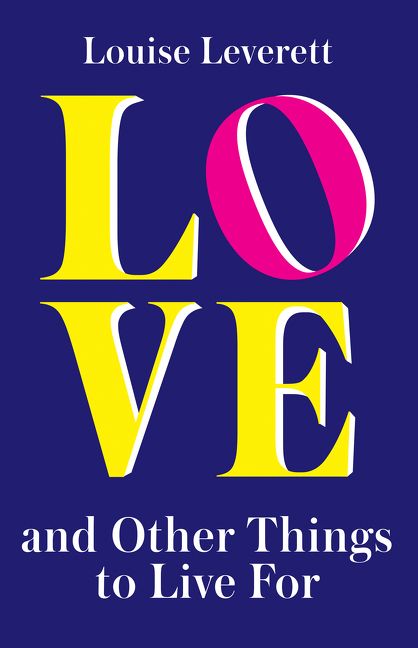 Get your copy of Love and Other Things to Live For by Louise Leverett here