This post was written by Jenni Jennings, author of Merry Kissmas to You
We all want to treat the ones we love at Christmas but sometimes there just isn't enough money in the pot to buy the gifts we'd like to. Over the years I've learned that when it comes down to it, the people we love don't want us to be stressing about buying gifts we can't afford. What people really want is to know that we have thought about them, to know that we care; the old saying 'It's the thought that counts' hasn't lasted all this time for nothing! It's easy to chuck cash at a situation, anyone can do that, but to make a gift is special; it takes time and effort, it's personal and therefore it means so much more. A homemade gift doesn't have to cost you much at all, but to the person you give it to, it's worth more than money can buy.
https://twitter.com/BaylissJenni/status/1446027001089957892?s=20
Chocolate Medallions
This mixture makes approximately 16 medallions.
You will need:
100g dark chocolate
100g white chocolate
Glitter sugar or dust
Sprinkles such as gold and silver stars and holly and berries. If you don't want to use sprinkles, you could use dried cranberries instead.
A large piece of greaseproof paper or baking parchment.
Old clean jam jars or other glass jars – from pasta sauces etc – which would otherwise have gone into the recycling bin.
Cocktail sticks or sharp knife.
Method:
Melt the white and dark chocolate in two separate microwavable bowls. Set the microwave power to 60% and heat the chocolate for approximately 2 minutes, checking regularly to give it a stir and make sure it doesn't burn.
Spoon a teaspoon of the melted chocolate onto the baking parchment and smooth it out in a circular motion with the spoon, until you have a rough chocolate disc of about 5cm.
Repeat this with the rest of the white and dark chocolate, leaving a couple of teaspoons of each chocolate in the bowl.
Then drizzle each dark chocolate medallion with a little of the white chocolate and do the do the same with the white medallions.
Using a cocktail stick or the tip of a sharp knife, swirl each medallion to create a marbled effect in the chocolate.
Now to decorate!
While your chocolate discs are still melty, sprinkle on your glitter dust and decorations of your choice.
Leave the medallions for 2-3 hours to set completely, before transferring to your clean jam jars.
For extra festive cheer, tie a ribbon around the jar and attach a brown paper parcel label with the recipient's name on it.
The medallions will keep in a cool dark place for 7 days.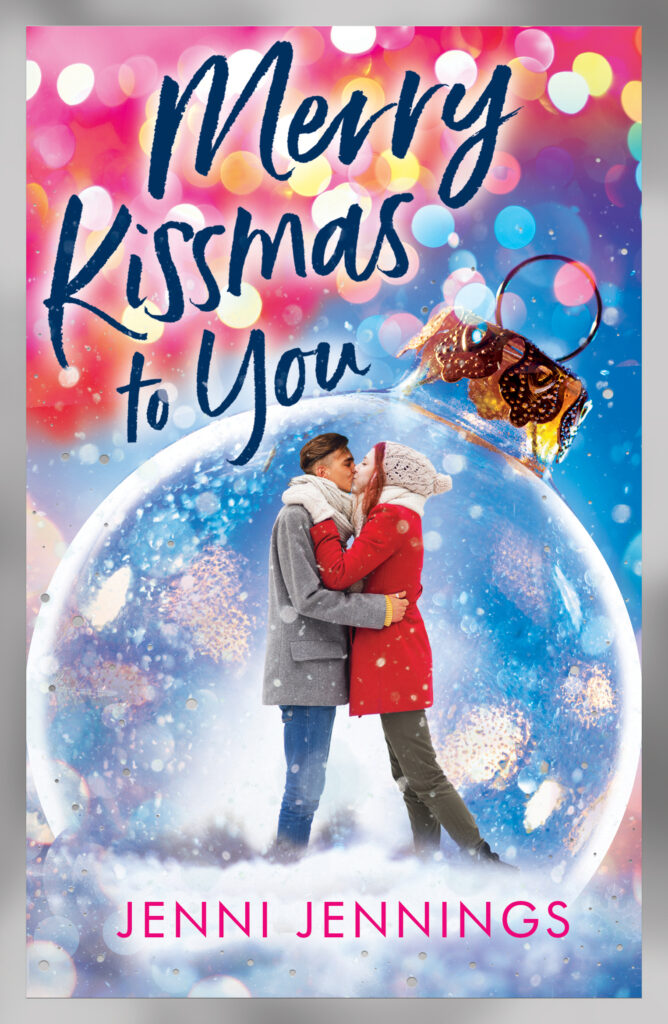 Get your copy of Merry Kissmas to You by Jenni Jennings here.