Behind the Marketing Campaign of Gabrielle Zevin's Tomorrow, and Tomorrow, and Tomorrow
We chat with Katrina Northern at Vintage Books about the market campaign behind Gabrielle Zevin's Tomorrow, and Tomorrow, and Tomorrow.
Many of us have read and loved Gabrielle Zevin's novels. Her notable works include international bestseller, The Storied Life of A. J. Fikry, and ALA Best Book for Young Adults, Memoirs of a Teenage Amnesiac. She has now returned with Tomorrow, and Tomorrow, and Tomorrow (Tomorrowx3), and it is a Sunday Times bestseller.
Pitched as "not a romance but a story about love", Tomorrowx3  follows Sam Masur and Sadie Green across Cambridge, Massachusetts and Venice Beach, California as they borrow money and beg favors to create their first hit game, Ichigo. Overnight, the world is theirs. Not even twenty-five years old, Sam and Sadie are brilliant, successful, and rich, but these qualities won't protect them from their own creative ambitions or the betrayals of their hearts.
Tomorrowx3 has received high praises from everywhere, with John Green coining it as "one of the best books".  It has also been selected as the first-ever Fallon Book Club book pick. Behind such great success of course comes with a team of editors, publicists and marketers championing the title. In particular, the marketing campaign of Tomorrowx3, led by Katrina Northern at Vintage Books, is just as impressive as the novel itself. Today we chat with Katrina about the campaign.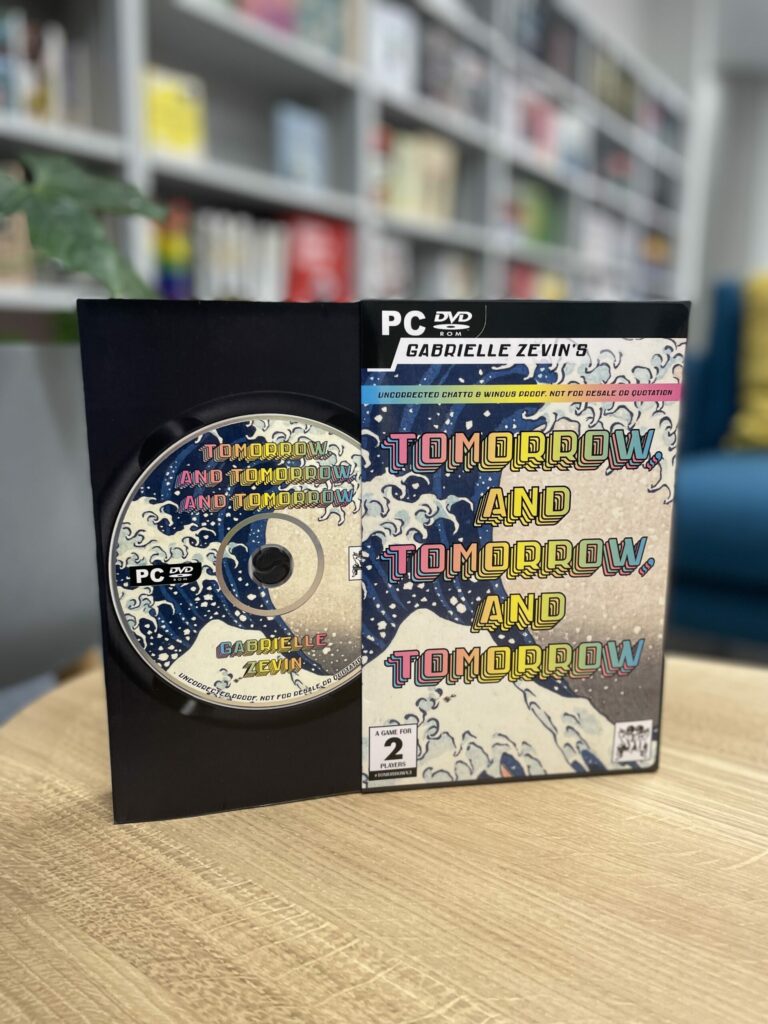 Book marketing campaigns can be led by a few (roughly 2-3) marketers or just one, and in this case it was the latter, though Katrina found the support, collaborative energy and enthusiasm from across Vintage and beyond incredibly energising. Having grown up in the 90s, she knows the pop culture references effortlessly. And there are over 80 of them in the book, spanning across art, music and theatre. To kick off the campaign, she decided to jump on the latest retro revival trend bandwagon and create a retro style proof. For those who don't know, proofs, also known as Advance Readers Copies, are commonly distributed by publishers to booksellers, book bloggers, etc, though they are usually just regular paperbacks slapped with a mock cover.
The first edition of the Tomorrowx3 proof is in a slipcase imitating that of video games. With the PC / DVD logo on the top left corner, and the small white boxes at the bottom detailing the number of players and the imprint (instead of the maturity level and the video game company), it is clear the attention to detail here is impeccable. The cover of the proof itself then looks so eerily like an actual disc that one is definitely tempted to pop the disc off the case and put it in a DVD player.
While the shiny ARC is definitely going to capture attention on Bookstagram and BookTok, the design is actually somewhat of a bet. Tomorrowx3 is a book about game makers, not necessarily a gamers' book. Katrina and her team definitely do not want to put off non-gamers from picking the book up. And thus, they are hoping that by invoking nostalgia, they can pull a Queen's Gambit.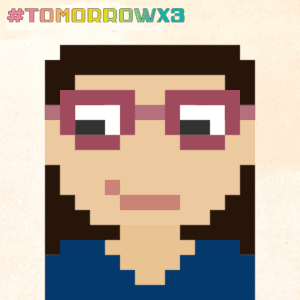 Other than proofs, the Vintage team has many other tricks up their sleeves. To celebrate the release of the title, they launched a site with a mini-game. Gabrielle created character cards for Sam and Sadie on the site, and readers also get a chance to create their own avatar, with a great selection of facial expressions and accessories. After all, we can always use an avatar for our many social media accounts.
There was also a Donkey Kong arcade at the Waterstones in Piccadilly Circus to welcome Gabrielle to her event in London. And as we see people of all ages huddled around the arcade in London, it is safe to say that this marketing campaign is a smashing success. The paperback edition and the movie tie-in cover (because, yes, there will be a movie adaptation) of Tomorrowx3 will roll out in the future, and we are beyond excited to see what Katrina and her team will come up with.
And a brilliant event at @WaterstonesPicc with @gabriellezevin and @acaseforbooks for #Tomorrowx3 – both so wise and funny and smart. pic.twitter.com/KiY2E5OZ9I

— Tri Northern (@trinort04) July 20, 2022
Access the Tomorrow, and Tomorrow, and Tomorrow mini site here.
Get your copy here.