Andreina Cordani's 10 gripping 2022 YA thrillers to add to your TBR
Dead Lucky author Andreina Cordani on the twisted, twisty tales to look for this year
Murder and mayhem is on the rise… at least in the YA fiction charts. So if you're hooked by twisty stories like One of Us is Lying and A Good Girl's Guide to Murder there's good news – more dark secrets, masked assassins and creepy disappearances are on the way. In fact, there are so many good reads coming up you could probably kill someone by burying them alive under your TBR pile…
---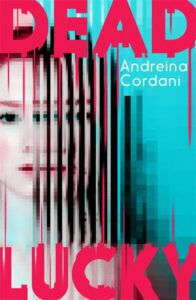 Dead Lucky by Andreina Cordani
Xav, Leni, Ed and Maxine have reached the heights of influencer fame on the streaming app PlayMii. They're the lucky ones – rich, famous with more freebies than they could ever unbox. But then a masked killer walks into Xav's apartment and murders him on camera. The whole world goes into shock, and Maxine learns that Xav was sitting on a file of information about other influencers – secrets that could destroy their careers. As she searches for the file and the killer threatens to strike again she starts to wonder which of her friends she can trust…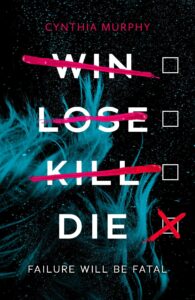 Win Lose Kill Die by Cynthia Murphy
Welcome to Morton Academy, where the high-achieving students are all desperate to become Head Girl, with all the career opportunities that brings – until someone starts killing them off. Liz and her friends have worked hard to climb the slippery ladder* of the school's hierarchy but will they survive now they're at the top? A dark and creepy tale, partially narrated in the killer's chilling voice. *spoiler: there actually is a slippery ladder.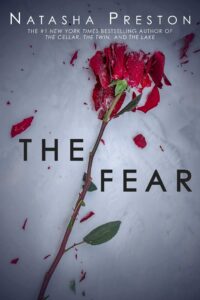 The Fear by Natasha Preston
In a dull town in the dead of winter, Izzy's classmates amuse themselves by passing round a silly meme, sharing their biggest fear. But then people start turning up dead, killed in the way they said they feared the most. As the body count grows Izzy gets closer to the shocking truth…
Out 1 March.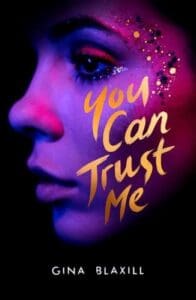 You Can Trust Me by Gina Blaxill
When Alana's best friend is found dead after a party, forensics find the date-rape drug GHB in her drink – a drink Alana knows was meant for her. To find out the truth she has to get close to a gilded, toxic group of boys and risks becoming the next target. Creepy and uneasy, it's billed as A Good Girl's Guide to Murder meets I May Destroy You.
Out 7 May.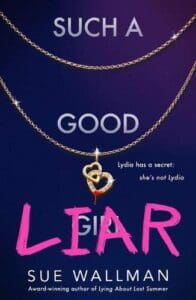 Such a Good Liar by Sue Wallman
The wealthy families who live and play on a remote island have taken Lydia Cornwallis to their hearts. But the girl they think they know is a fake, a cunningly constructed facade so Lydia can get close to the privileged Harrington sisters, to make them pay for something they've done. And when the sisters arrive on the island, along with a storm that cuts them off from the outside world – Lydia's mask begins to slip. Another twisty tale from the brilliant storyteller who brought us Dead Popular and I Know You Did It.
Out 5 May.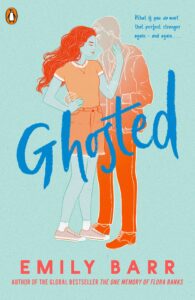 Ghosted by Emily Barr
When Ariel meets Joe, a perfect love story unfolds – their bond is instant and they swear to keep in touch when he leaves for a trip to France. But when Ariel messages him, she finds his number has been disconnected. Then she finds out he's not in France at all. He's ghosted her. Only… she keeps running into him, and he's acting like he's never seen her before. As Ariel searches for the truth she discovers the truth – and the life-changing impact she's had on Joe. Another great tale full of suspense, mystery and big feels from Emily Barr.
Out 12 May
Ready or Not by Tracy Darnton
For as long as she can remember Millie has spent her summers at Creek House with Matt, Charlie, Jem and her best friend Kat. But then one summer her friends start acting strangely, and on the last night, in a wild, creepy game of hide and seek, Kat vanishes. A year on Millie persuades the others to return in the hope that she can find closure – and the secrets start to come out from their hiding places…
Out 12 May.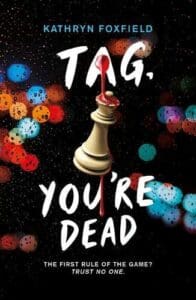 Tag, You're Dead by Kathryn Foxfield
Nobody creates adrenaline-filled, claustrophobic settings like the author of Good Girls Die First and It's Behind You and although this one is set in a whole city, there's still a feeling of being hunted and watched. A teen reality star challenges fans to a citywide game of tag – the prize is becoming one of his live-in crew. Fans go wild and, equipped with GPS tags, venture into night-time London to track each other down. But one of them will stop at nothing to win…
Out 7 July.
Mina and the Slayers by Amy McCaw
Three months after the events of Mina and the Undead Mina is settling into her life in New Orleans and coming to terms with the fact that the vampires that live there are real. She also can't wait to experience her first American Halloween – with creepy carnivals, ghostly tours and a vampire ball. But then she discovers there's a masked killer on the loose, and Mina can't resist a mystery… If you love horror tropes, 90s retro vibes and a dash of fun with your fear then this is one for you.
Out in September.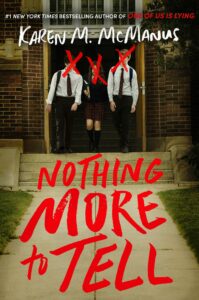 Nothing More to Tell by Karen M McManus
Four years ago Brynn's favourite teacher was murdered, his body discovered in the woods behind her school by three of her fellow students. The case was never solved, but when Brynn gets an internship working for a popular true crime show, she decides to find out what really happened. But as she digs, some ugly secrets come out into the light.
Out 1 September.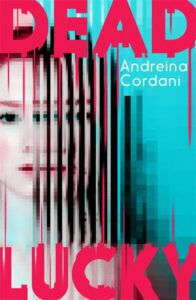 Get your copy of Dead Lucky by Andreina Cordani here.