11 YA books to celebrate Earth Month
It's Earth Month! To celebrate, we've compiled 11 of our favorite books with all the earthy vibes and environmental awareness.
Happy Earth Month from our book lovers to yours! With Earth Day and Arbor Day just around the corner, we've compiled 11 of our favorite books to celebrate:
The dark woods are magical. Some say they're even haunted. Nora Walker, a rumored witch, seems to be drawn to them. When she discovers Camp for Wayward Boys' missing boy, Oliver Huntsman, she realizes that he should have been dead weeks ago in the biggest snowstorm Fir Haven has seen in years. As she unearths the secrets of her connection to the forest, Oliver's disappearance proves to be much more than it seems. From an unlikely romance to enchanted folklore, Nora and Oliver must work together to unravel the mystery of that night and its tie to Nora's lineage before it's too late.
If you're a fantasy lover, Shea Ernshaw is an absolute master of hauntingly beautiful scenery that will have you wanting to dive straight into the page.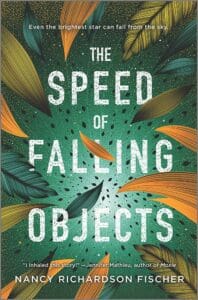 After Danger "Danny" Warren lost an eye in a childhood accident, she had to learn a new normal of perception. When her absentee TV producer dad offers her a chance to work with him on his popular survival show, she leaps at the opportunity to change his negative perception of her. With teen heartthrob, Gus Price, on board, the deal seems just about perfect. But when their plane crashes into the Amazon and a secret is revealed, Danny must confront the truth about the dad that she thought she knew. With increasing feelings for Gus and the threat of survival at stake, it's up to Danny to find the strength to guide the crew back home and change the perception of herself once and for all.
Packed full of romance, mystery, and action, The Speed of Falling Objects is an addictingly charming expedition of self-love, risk, and power in the most unlikely places.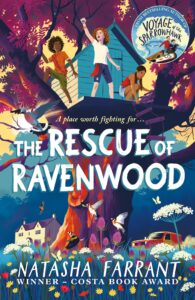 To Bea and Raffy, Ravenswood is more than just a treehouse. It's a home that feels entirely theirs. When it's threatened to be sold and demolished, they will stop at nothing to protect the place that matters most to them.
The Rescue of Ravenswood whimsically explores the importance of looking after the nature that surrounds us, even in an adolescent world that can often feel voiceless.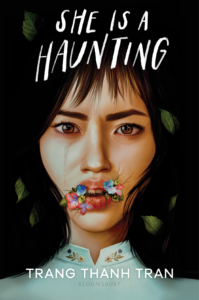 When Jade Nguyen arrives in Vietnam to connect with her estranged father, her only goal is to be the ultimate picture-perfect daughter in order to secure the college money that she needs. But soon enough, the house that Ba is restoring has Jade waking up every night paralyzed in bed where she watches the walls come alive. Nightly encounters with the ghost of a bride warning her not to eat lead Jade to uncover the truths of her ancestors that lie in the historical garden. With the help of a curiously errant girl, Jade must free the roots of the house that threatens to rot before their very eyes.
From debut author Trang Thanh Tran, She Is a Haunting is slated as one of the most exciting atmospheric horror releases of the year.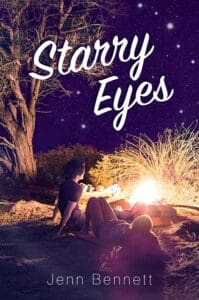 Former best friends [and current enemies] Zorie and Lennon vow to stay as far away from each other as possible when they're thrust into the same group camping trip. When the unthinkable happens and they get stranded alone in the wilderness of California together, they have no choice but to put aside their differences and work together. As they begin to rekindle the spark that was once there, they're forced to confront the harsh reality of life outside the twinkling starlight of the isolated woods.
Starry Eyes brings the magic of a canvas-worthy night sky to life and offers an authentic look into repairing broken relationships into something even better than they were before.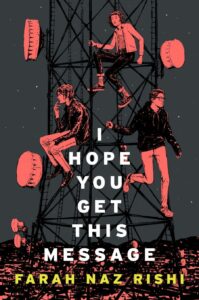 What would you do if you had only seven days before the world ended? When the radio announces the start of the end of the world, Cate Collins is desperate to find her estranged father while she still can. Despite the ticking time bomb, computer programmer Adeem Khan can't seem to forgive his sister for leaving him. For Jesse Hewitt, nothing has ever permanently mattered, so the threat of an imminent escape from real life is his saving grace. When Cate, Adeem, and Jesse cross paths, they are thrown into a misfit team of righting wrongs and living every moment until the last.
This dystopian, sci-fi commentary shines a light on the inevitable life-altering decisions that would arise if life as we know it was to end (which is scarily not entirely impossible)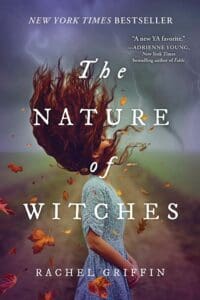 When the environment grows more unpredictable, so does Clara's power to control nature. As an Everwitch, dangerous weather forces Clara to tame her magic in the seasons to which they are tied in order to save humanity. As the seasons progress, she comes to accept her power and a budding romance with Sang, a training witch. The balance of the future lies in the choices she makes, ultimately pitting her happiness against saving the world from imminent chaos.
The Nature of Witches is a heartwrenching fantasy about the consequences of the power to change the fate of the world and, ultimately, our own.
Flipped by Wendelin Van Draanen
When Bryce Loski first met Juli Baker, he couldn't stand her. Juli, on the other hand, completely flipped. Years later, the tables have turned. Just as Bryce begins to see how great Juli is, she comes to realize that he may not be as great as she once thought. Now, it's up to Bryce to see the beauty in the world through Juli's eyes, specifically through her favorite Sycamore tree, before she slips away from him completely.
With two vibrant points of view, Flipped is a coming-of-age romance told through poetic imagery and comedic relief that will make you fall in love with Bryce, Juli, and her Sycamore tree.
Dry by Neal Shusterman and Jarrod Shusterman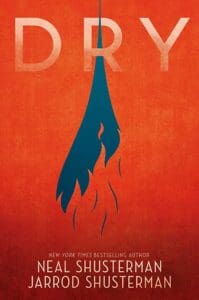 The California drought has risen to a treacherous level, forcing Alyssa's typically serene suburban neighborhood to descend into chaos. People turn on one another in search of water in what becomes known as the "Tap-Out." When Alyssa's parents go missing, it's up to her to protect her brother and make choices she never dreamed she would need to make.
A poignant take on what could become of the world's natural resources and atmosphere, Dry is a powerful call to action that must not be ignored.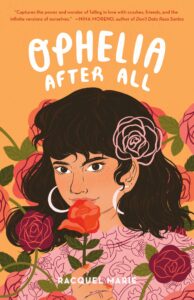 Ophelia Rojas is sure she knows what she likes. Cuban food, her beloved rose garden, best friends, and crushes on far too many boys (according to her family) define who she is. So when she develops a crush on Talia Sanchez, her identity as she knew it is uprooted. With the impending end of high school and her normal spiraling out of control, Ophelia must decide if her former self is who she was always meant to be, or if the new Ophelia is meant to remain at the surface.
Ophelia After All is an adorable journey of self-discovery, queerness, and the grounding power of nature.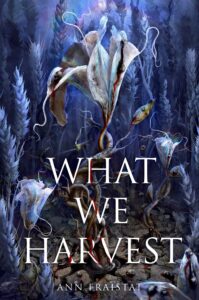 Hollow's End is a seemingly perfect place to live, down to its unlikely tourist attraction of shimmering wheat crops on Wren's family farm. But when a silver sludge seeps from the Earth, it starts to claim the lives of the crops and the livestock, luring them wildly into the woods with foggy eyes. When the mercury blight reaches the people of Hollow's End, Wren turns to her ex-boyfriend Derek to help save the town they know and love. As the mystery behind the miracle crops unravels, they find major prices to pay for history that runs deep.
What We Harvest is a Midwestern, metaphorical, horror marvel that illustrates a chilling take on our poisoned Earth.